5 favourite Scottish treats
Libby Hakim, Writer and blogger
Season 4 of Outlander is now screening and to celebrate its return to our screens I've decided to cover my favourite Scottish treats.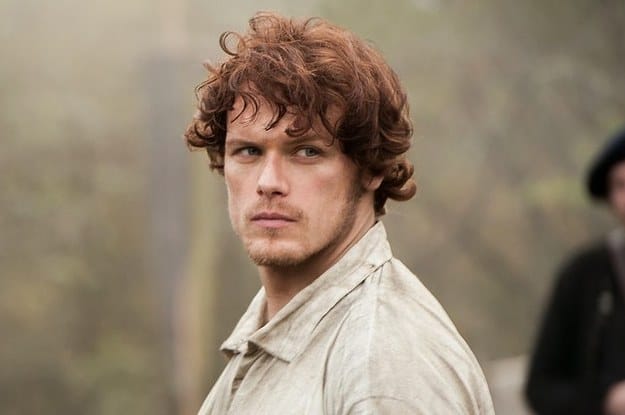 Jamie Fraser, every Outlander fan's favourite Scottish treat!
I'm still trying to forget Haggis, but we can thank Scotland for many wonderful sweet things. Here are 5 Scottish treats that we love to make in the Cooking with Nana Ling kitchen:
1. Scottish Shortbread
Top of my list, is traditional Scottish Shortbread. This recipe was one of the first I tested from Nana Ling's cookbook and let's say I've definitely had plenty of practice to perfect this recipe since.
Scottish Shortbread may be a traditional Christmas and New Year treat, but I'll say yes to a piece any day of the year!
It's so, so teeth-achingly sweet, but so, so good. I first sampled Scottish Tablet at Brigadoon, a Scottish Festival held in Bundanoon each April.
We fell even more in love with Scottish Tablet when we cooked up our own Scottish Tablet with this recipe from the wonderful Baking with Granny recipe blog.
Also known as drop scones,
Scotch Pancakes
are somehow even better than regular pancakes.
Best of all, you can enjoy them with your favourite topping – maple syrup, butter and jam, ice-cream, nutella, strawberries and cream… the list goes on.
My favourite afternoon tea has to be scones with jam and cream.
Although sitting down to warm scones and tea feels very English, scones did indeed originate in Scotland. Another reason to love Scotland and forgive the Scottish for creating haggis.
This Buttermilk Scones recipe from the Sydney City Country Women's Association is a winner.
Raspberries, cream, honey, whisky… need I say more?
I discovered this traditional Scottish dessert when we hosted a "Hogmanay" New Year's Eve party last year.
Who needs champagne when you can toast the new year with Cranachan?
Do you have a favourite Scottish treat that's not listed here? I'd love to hear about it in the comments below.