I imagined a bowl of flavoured peanuts when I started on this recipe, but what came out of the oven was something quite different. My nibble nuts were more like peanut cookies.
Yes, cooking is about learning and perseverance at times. I intend to re-visit this recipe at some stage. If you try this one, I'd love to hear about the results in the comments below. Note the reference to a "quick oven" in this recipe. It's an expression that comes from the fuel oven days and is equivalent to about 200 to 220 degrees celcius. Yes, things will cook quick in a quick oven.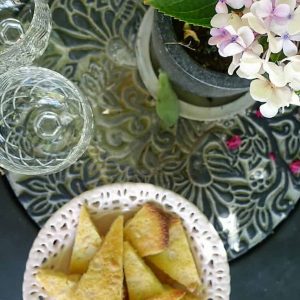 Ingredients
115

grams

butter

1/2

cup

sugar

2

eggs

1/8

teaspoon

nutmeg

1

cup

chopped peanuts

1

pinch

salt

1/3

cup

SR flour
Instructions
Cream butter and sugar.

Add well beaten eggs and mix well.

Add nutmeg, peanuts, salt and enough flour to make a stiff batter.

Beat the mixture thoroughly.

Drop in small lots on a baking tray, leaving room to spread.

Bake in a quick oven (210 degrees celcius) for 15 minutes.