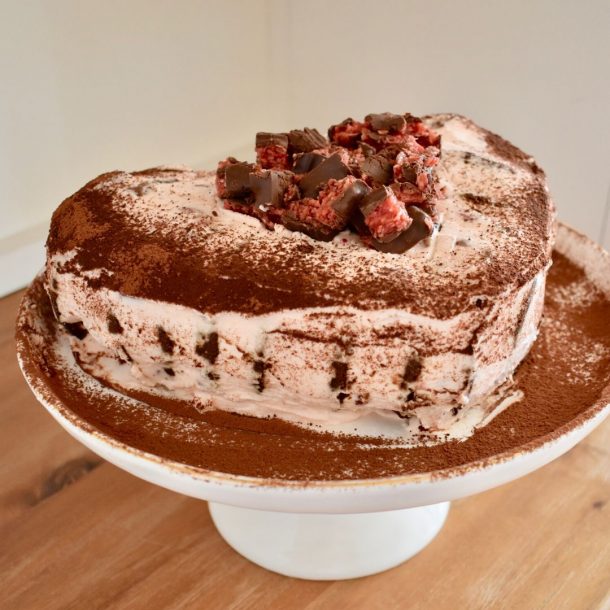 This one's for you Cherry Ripe lovers. This heart-shaped cake is packed with the gorgeous flavours of Australia's favourite and oldest chocolate bar, the Cherry Ripe.  You'll need just minutes to whip up this Cherry Ripe Love Cake. And it might disappear just as...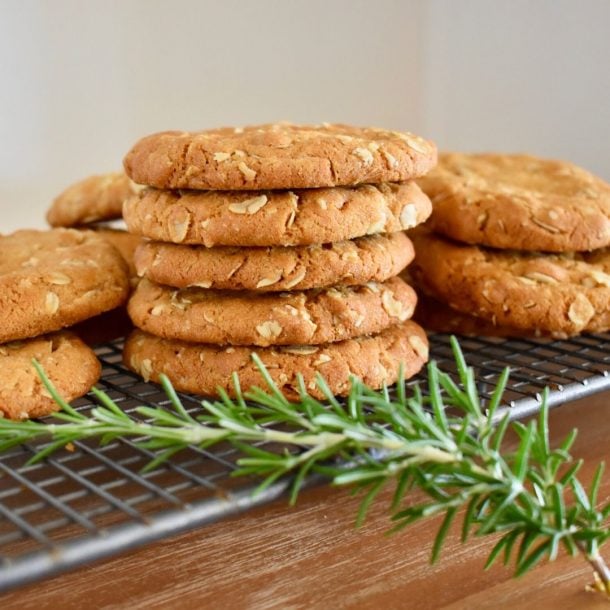 Anzac Biscuits are an iconic Australian biscuit, known to have been baked by Aussie wives and mums and sent to the front during war. We've long loved these crunchy and chewy biscuits, defined by their key ingredients – oats and golden syrup – along with the fact there...
These Macadamia Cookies contain all the right ingredients for the ultimate Australian snack. Aussie-grown macadamias, a crunchy old-fashioned biscuit recipe, a sprinkling of white choc chips and native spices make these cookies absolutely irresistible. ...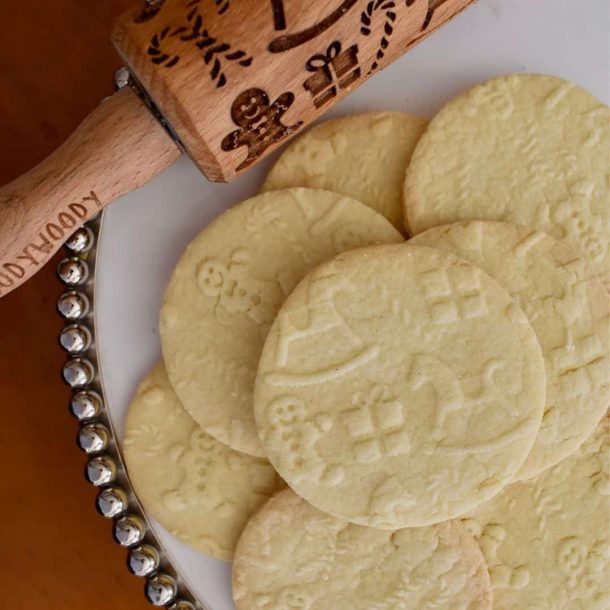 These Christmas Shortbread Cookies are made with an 80-year-old shortbread recipe and a beautifully handcrafted embossed rolling pin. I can see myself enjoying one or two of these with a cuppa in the quiet of the night after a loud and busy Christmas Day. Sound like a...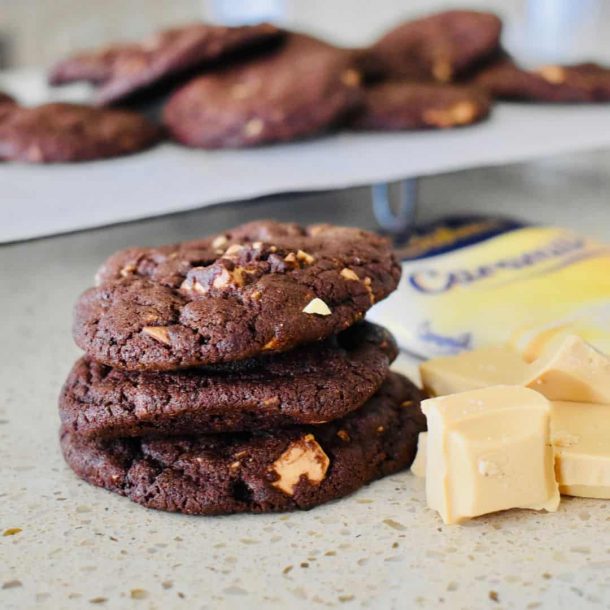 Australians and New Zealanders are going CRAZY over the return of Cadbury Caramilk chocolate. If you've finally managed to get your hands on a block of this golden chocolate goodness, add these Choc Caramilk Cookies to your recipe folder. It's back! It's back and what...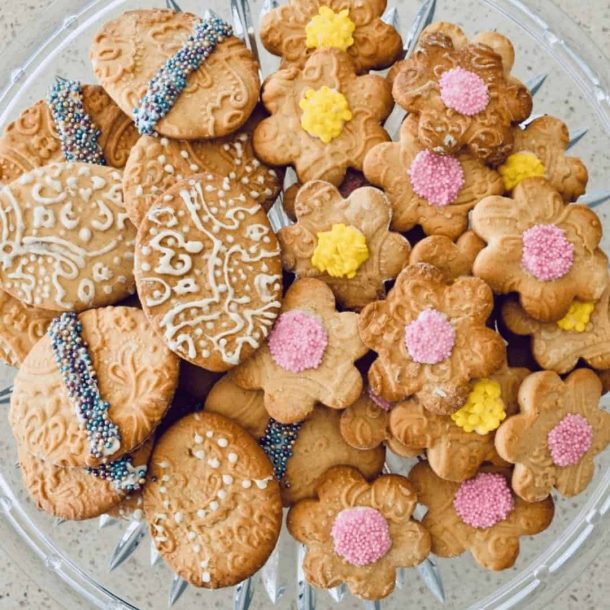 Want to enjoy an Easter treat minus the chocolate overload? These Easter Biscuits are light and crisp, with a delicate spiced flavour and only a teeny bit of white chocolate. I've adapted this Easter Biscuits recipe from Nana Ling's lovely Monte Carlo recipe....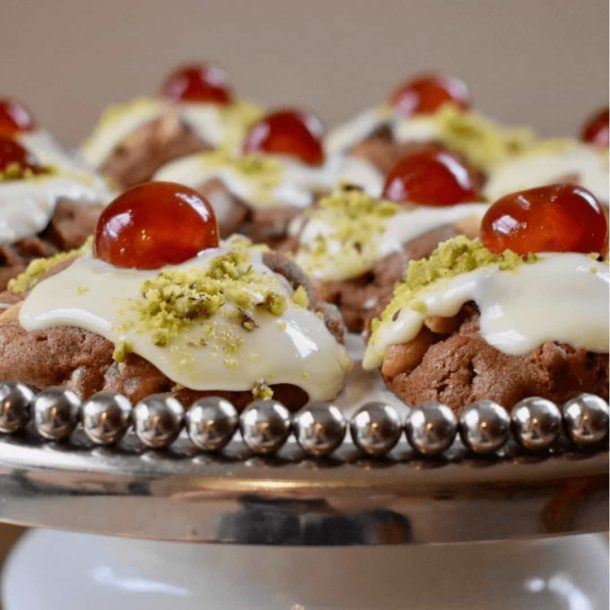 Packed with sultanas, peel and peanuts, and topped with a little white chocolate, these fruit and nut clusters are only a little bit naughty and a lot nice.  We've decorated them here with red cherries and crushed green pistachio to add a little Christmas magic. This...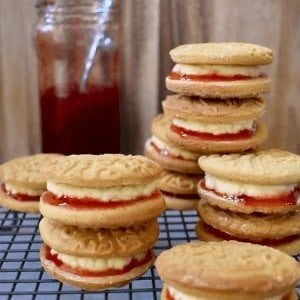 We've already made Butternut Cookies and Iced VoVo Biscuits here in the Cooking with Nana Ling kitchen. This recipe is for  another biscuit made famous by Arnott's: the Monte Carlo Biscuit. The Monte Carlo was first manufactured by Arnott's back in 1926. Growing up in...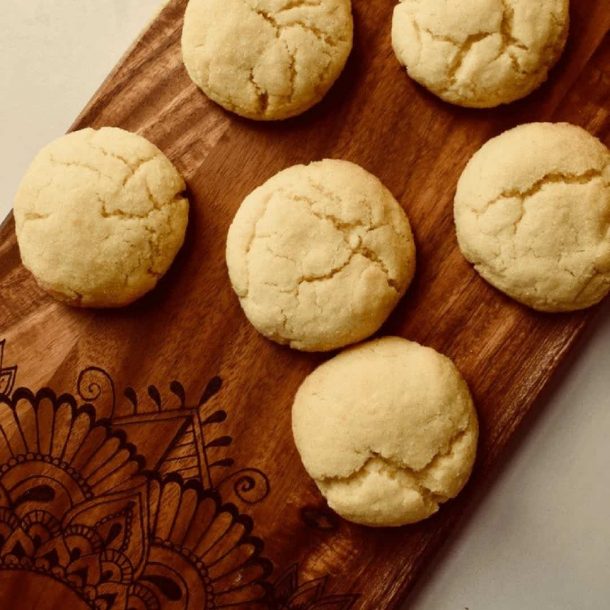 <meta name="p:domain_verify" content="f3644cb8b8b05b463002b445e467d08b"/><!-- [et_pb_line_break_holder] --><meta name="verification" content="4dddfb1df629b43f96ee6d51526b5579" /><!-- [et_pb_line_break_holder] --><script async...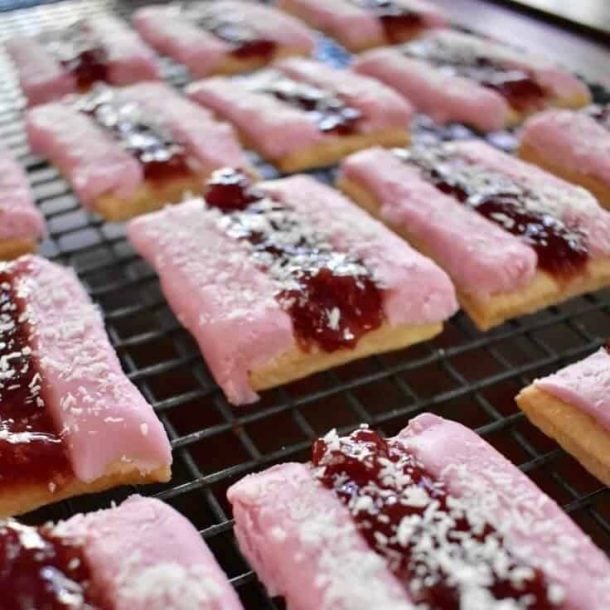 The Iced VoVo has been a favourite in my family since I can remember. Nana Ling marked this Iced VoVo recipe with a couple of crosses, her rating system for special recipes, suggesting it was popular in the family long before I was born! It's not just my family who...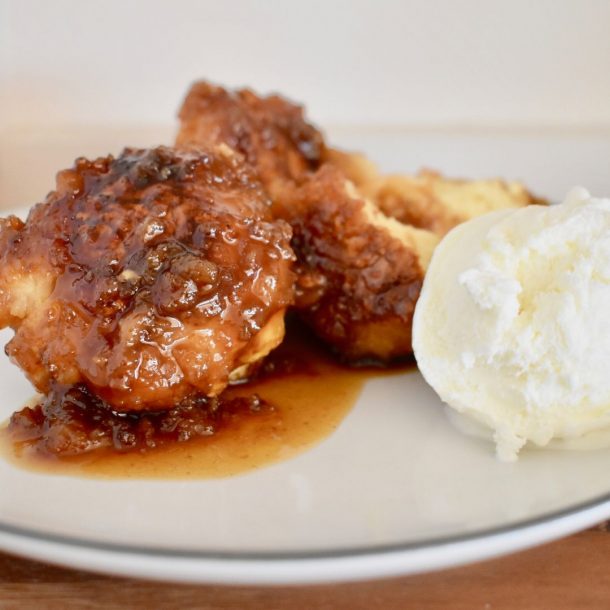 Around the world, dumplings are the comfort food of choice for many. And there are a huge variety of dumplings out there, both sweet and savoury. This is a recipe for old-fashioned Golden Syrup Dumplings.The sweetest choice in dumplings Golden syrup dumplings are a...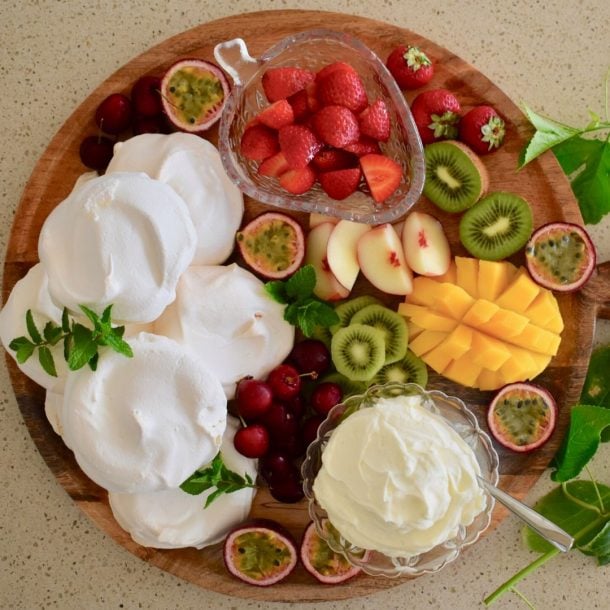 Pavlova Grazing Boards became a huge hit recently. We've used a summer fruits theme to prepare our version of this popular dessert.Pavlova – just how you like itOver Christmas 2019, Shalini Nestor of Swish Biscuits shared her pavlova grazing board creation. Pavlova...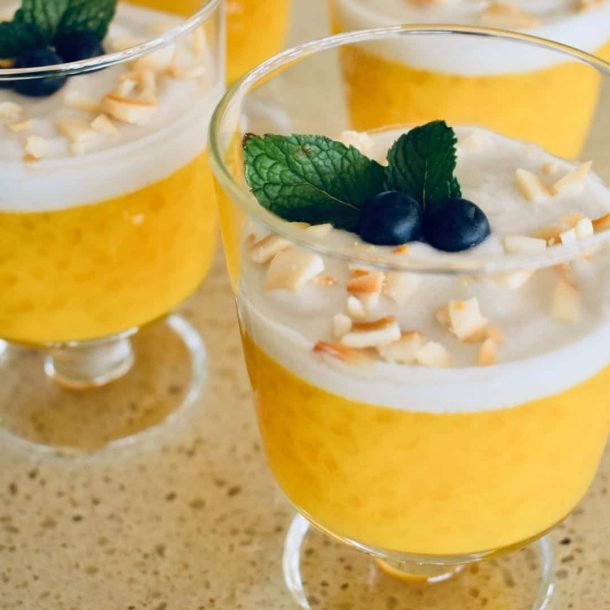 This chilled mango pudding is made with tapiaco pearls and fresh mango. Topped with coconut cream, berries and mint, it's the perfect end (or start) to a summer day.Mangoes: the perfect summer-time treatWe have so many wonderful summer fruits to enjoy here in...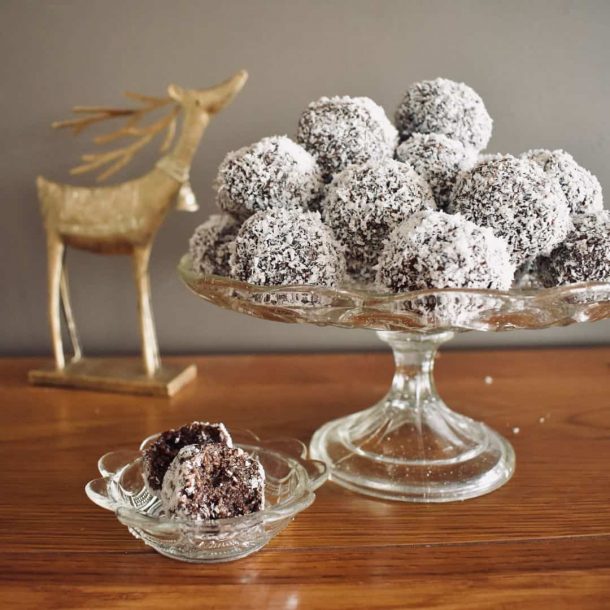 These rum balls are made with good ol' Aussie Weetbix. I researched several old-fashioned recipes to come up with a recipe that delivers perfectly soft and delicious balls of rum bliss. (If you don't have weetbix in your country, don't fear. You can use 120 grams of a...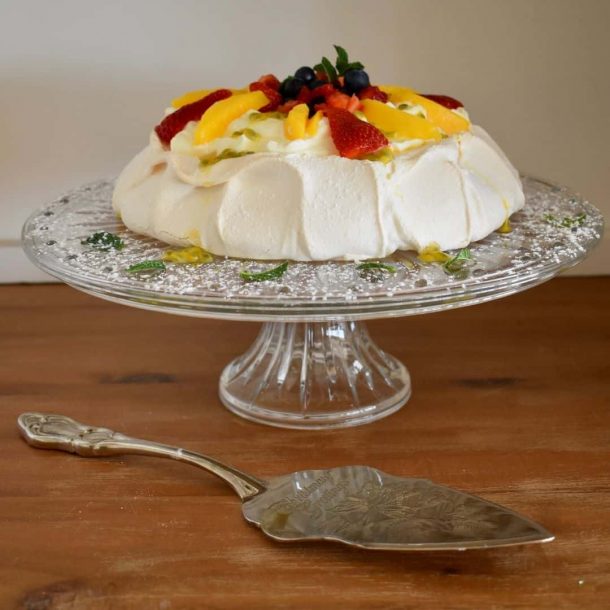 It's the wonderful dessert that both Australians and New Zealanders call their own. This pavlova recipe creates pav perfection, with a smooth and fluffy marshmallow centre encased in a delicate and crisp meringue shell. Top it with whipped cream and fruit, add a...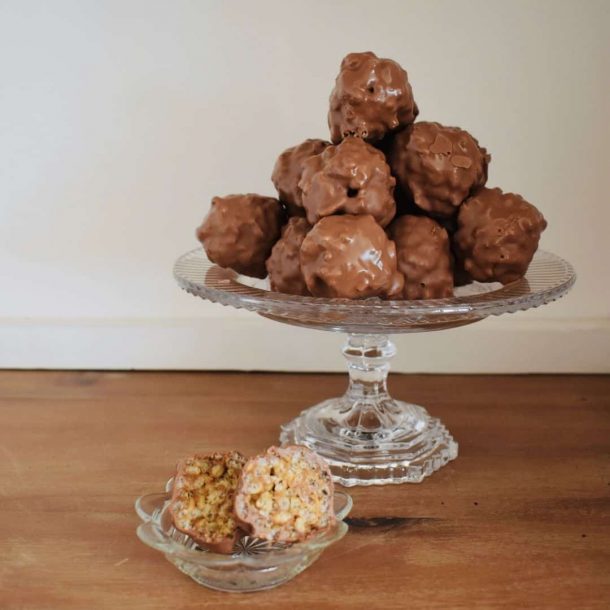 These Crunchy Peanut Balls are exactly what you'd expect from the name – choc-coated balls of crunchy, peanut-y bliss.  They're so good, you may need to hide them! A treat worth hiding (or sneaking)My mum often used to make these little treats for family parties...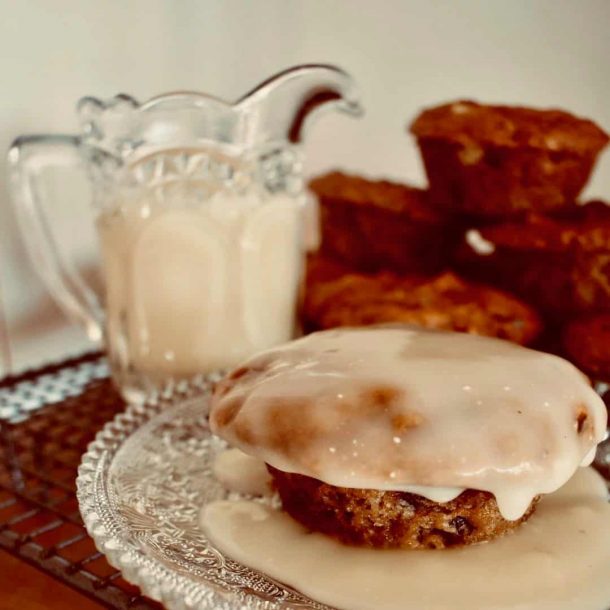 This old-fashioned carrot pudding recipe was recorded by Nana Ling on 17 October 1939. Nearly 80 years later, I can say that this recipe definitely stands the test of time.  Carrots and pudding: a winning combo?I found this recipe after picking up this wonderful...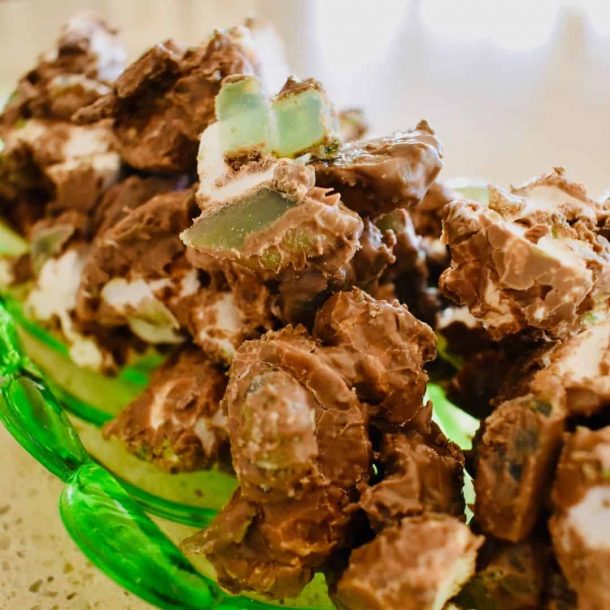 Rocky Road is an all-time favourite and this minty version might just make your new favourites list.The peanut or biscuit crunch in traditional rocky road is replaced with chopped peppermint crisp bars, while spearmint leaves add the chewy, gooey factor. A...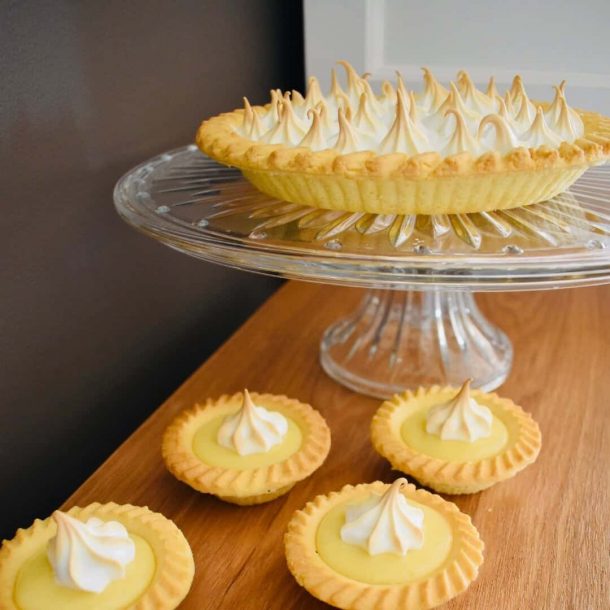 Lemon Meringue Tart is one of my mum's specialties and is high on my list of childhood favourites.  This recipe is from the pages of my great grandmother's recipe book and one of the key ingredients is another of my childhood favourites – condensed milk. I'd...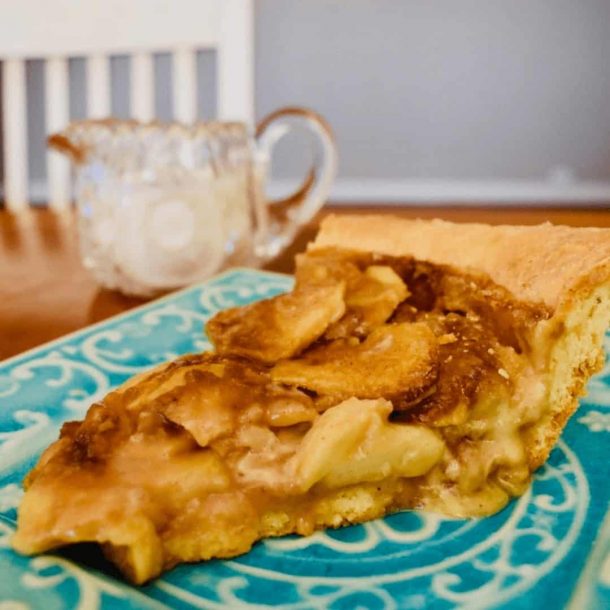 This Dutch Apple Pie recipe is from the pages of Nana Ling's handwritten recipe book and dated November 1942. Dutch Apple Pie recipes go back to the middle ages, according to Wikipedia, and are characterised by a crust on the bottom and sides, apple slices, cinnamon...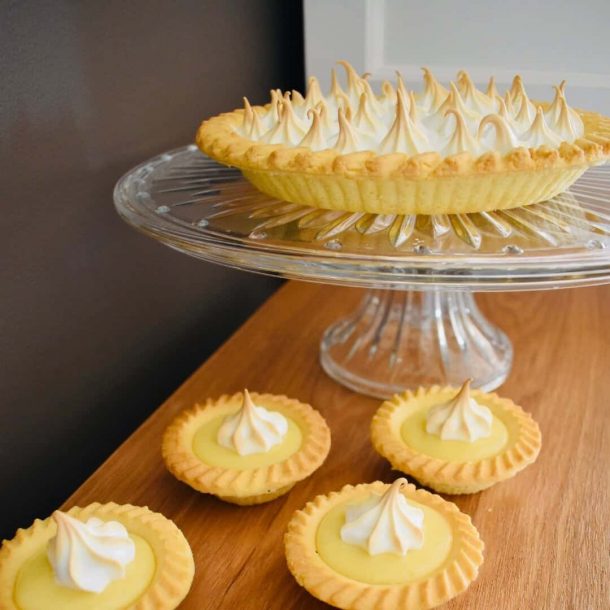 Lemon Meringue Tart is one of my mum's specialties and is high on my list of childhood favourites.  This recipe is from the pages of my great grandmother's recipe book and one of the key ingredients is another of my childhood favourites – condensed milk. I'd...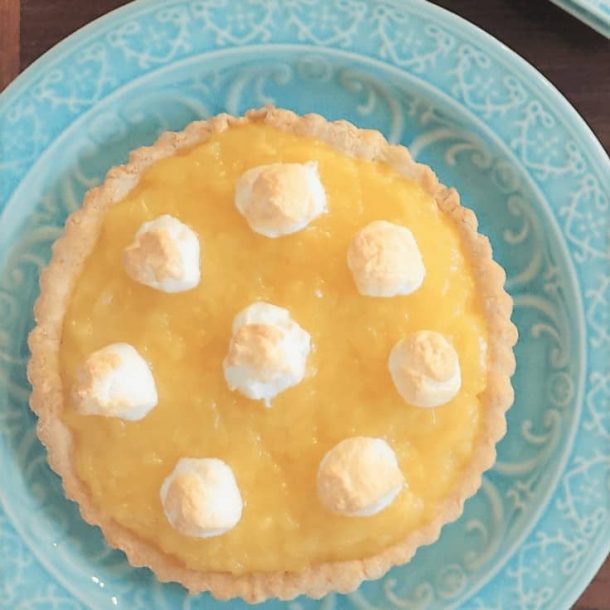 Tinned pineapple isn't the most glamorous of ingredients, but in this Pineapple Tart Recipe it is completely transformed. The pineapple filling is out of this world – a little bit custardy, a little bit tropical, a little bit old-fashioned and completely addictive....
This corn relish dip recipe is so easy, it may just be the most basic recipe in my jam-packed family recipe collection. The dip, on the other hand, reaches dizzy heights of tastiness. It's so good that I've never tired of it in 30+ years. It's one of those things in...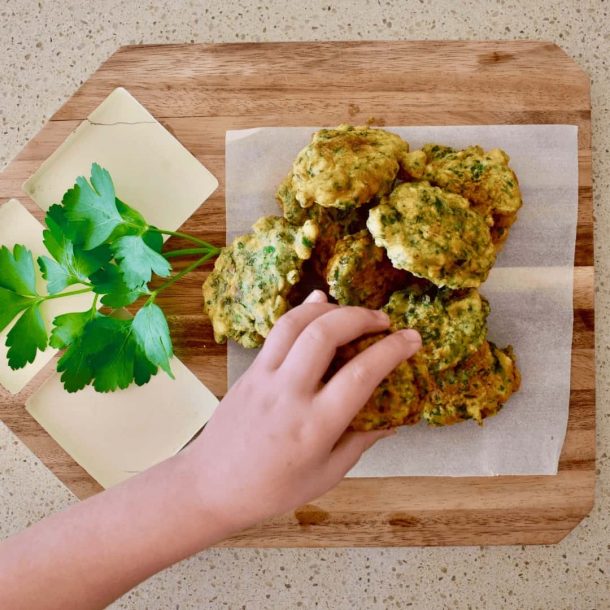 My mother-in-law, Faye, was a fabulous cook, and would often land on our doorstep with a plate of something. Often, that plate was filled with these delicious little parsley fritters – still warm. Faye lived all her life in Australia and had a broad Australian...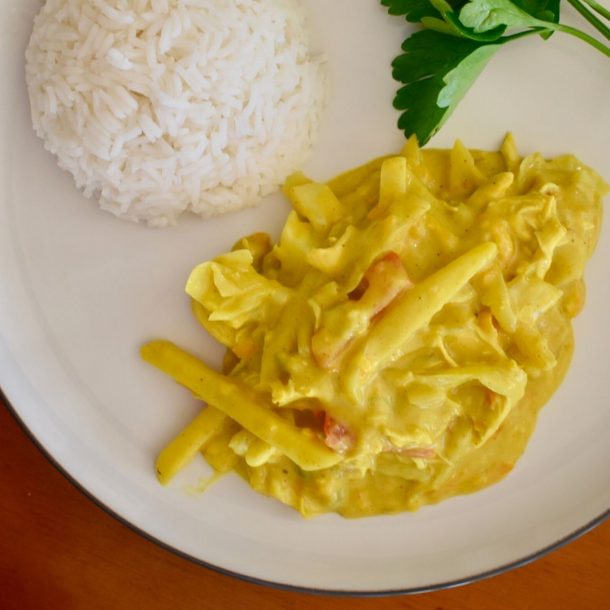 Keens chicken curry is a retro favourite, made famous by Aussie mums. If your mum didn't make a version of this growing up, well you really missed out!But you no longer have to miss out, because I've recreated my own Mum's version of this Aussie classic, with a few...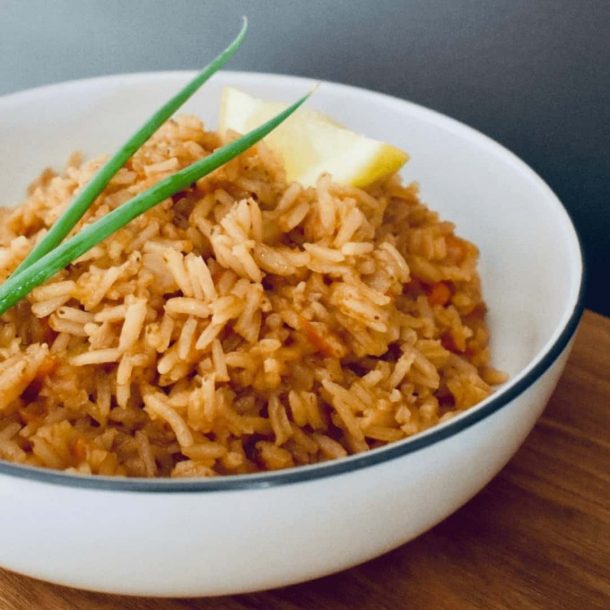 Spanish Rice is traditionally a side dish in Mexican cuisine.  Its simple ingredient list, full flavour and versatility, though, makes it more widely appealing. A search of Australia's digitised newspapers on the Trove website shows that Spanish Rice was quite popular...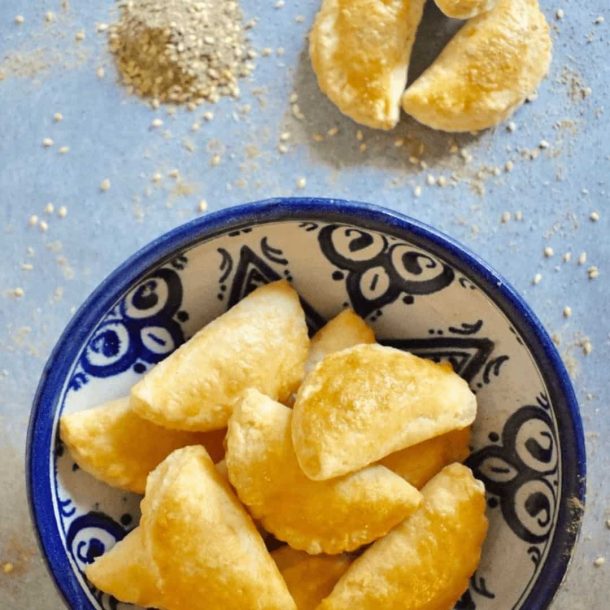 These Cheese Biscuits with savoury filling can be served as a little something to enjoy with a drink or as a welcome addition to any finger food platter. The recipe is from 1938 – a year before Nana Ling started writing hundreds of recipes onto the pages of the...
We're big fans of pancakes in our house, however we hadn't come across a recipe for Scotch Pancakes before. Hubby thought there may have been a drop of Scotch whisky in them, but – no – they're completely kid-friendly. Scotch Pancakes Also known as drop scones, these...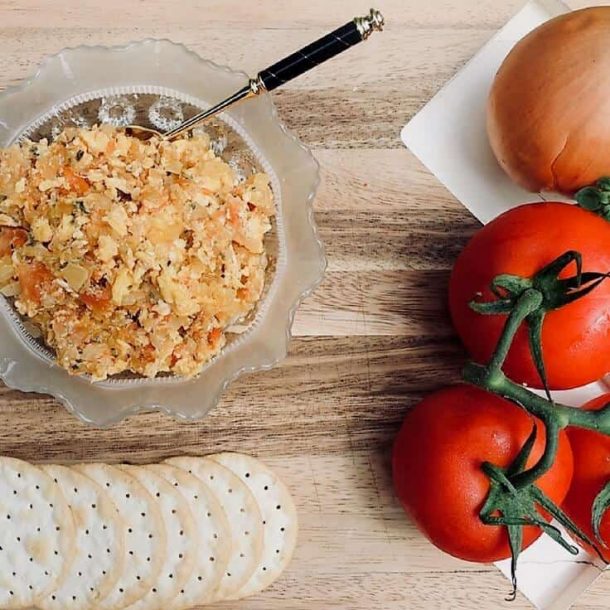 This old fashioned Mock Chicken recipe is a firm family favourite. All of my aunts and cousins will think of just one person when this recipe is mentioned: our Nan MacDonald, Nana Ling's daughter. Nan Mac, as we all called her, would turn up at our family gatherings...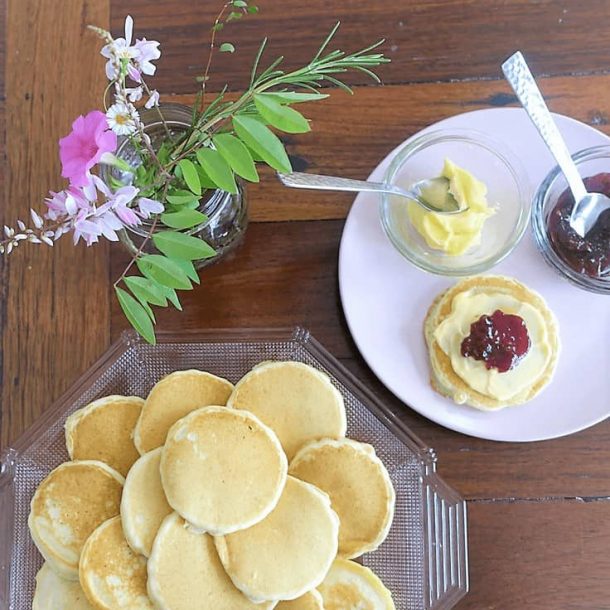 Who doesn't love pikelets? They're a great all-rounder, perfect as an after-school snack, lunch box treat, quick and easy morning tea or sneaky midnight snack. They're also versatile. Eat them plain, with a generous swipe of butter and jam or drizzled with honey....
I imagined a bowl of flavoured peanuts when I started on this recipe, but what came out of the oven was something quite different. My nibble nuts were more like peanut cookies. Yes, cooking is about learning and perseverance at...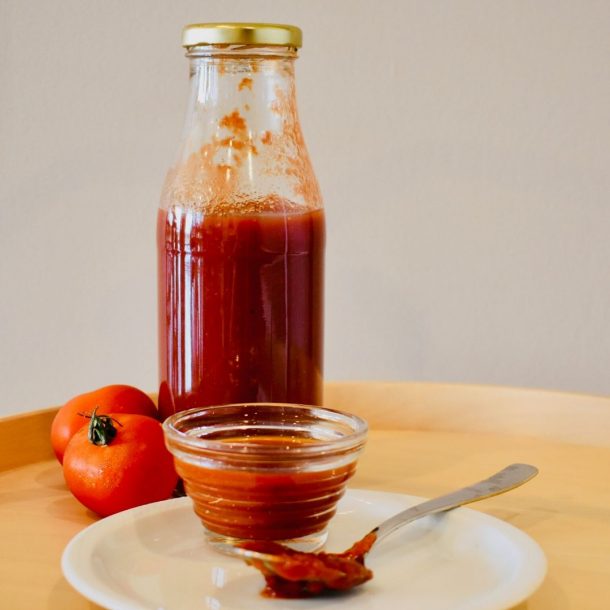 This Tomato Sauce recipe will take you back to a time when the internet, Uber and Insta didn't exist – but tomato sauce tasted a whole lot better. Remember what tomato sauce used to taste like? You will once you cook up a batch of this! Enjoy it slathered on a meat...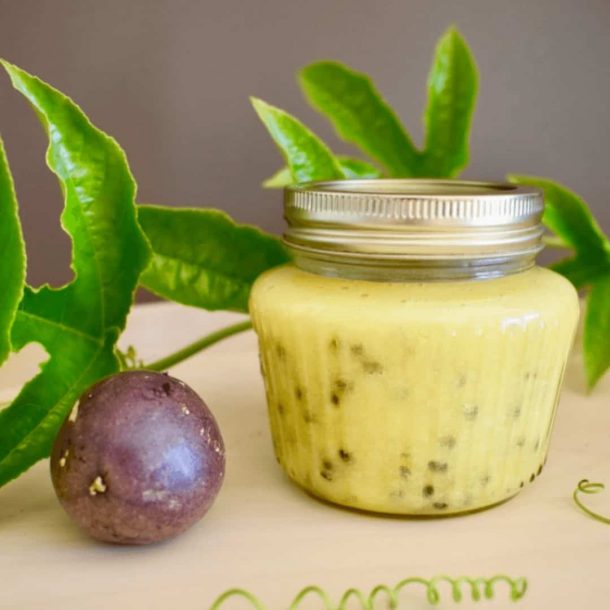 Passionfruit pulp: is there anything that smells so wonderful, looks so exotic and conjures up so many recipe ideas? Nana Ling has quite a few lovely recipes jotted down in her notebooks, including this simple passionfruit curd recipe. Growing PassionfruitWhen we...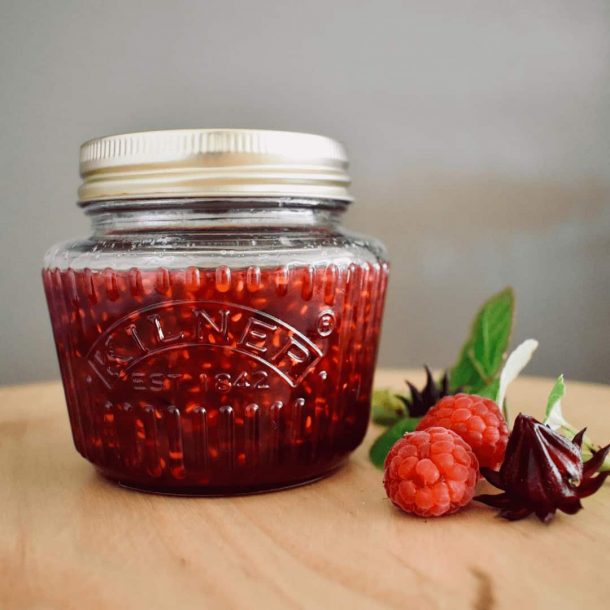 If you need something to brighten your day, this raspberry and rosella jam may be the answer. It'll brighten not just your day but the weeks ahead as you enjoy it on toast, scones or wherever else you can squeeze in some jam. It's inspired by one of Nana Ling's jam...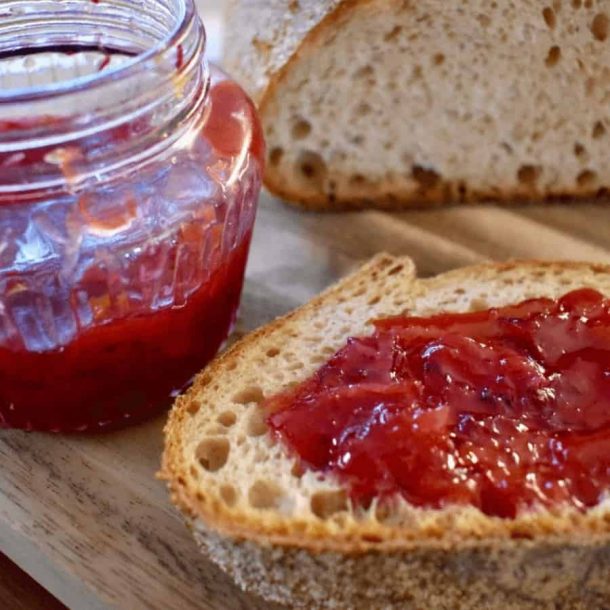 There's something very decadent about blood oranges, with their pretty crimson-infused flesh and the berry-like flavour which swirls through the citrus tang. They're certainly lovely to eat on their own, and are just as wonderful as an ingredient in...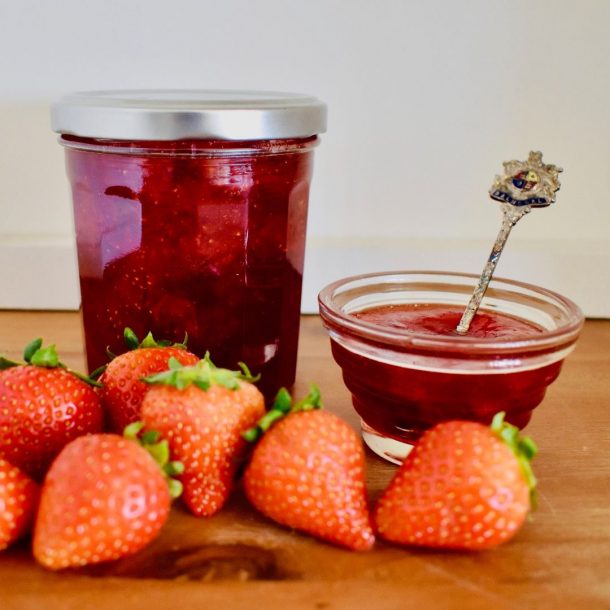 Updated: 29 February 2020This strawberry jam recipe satisfies my two top jam-making essentials: it's simple and it works! Once you make up this recipe you will never buy strawberry jam from the store again. Trust me! When it tastes this good and is so simple to make,...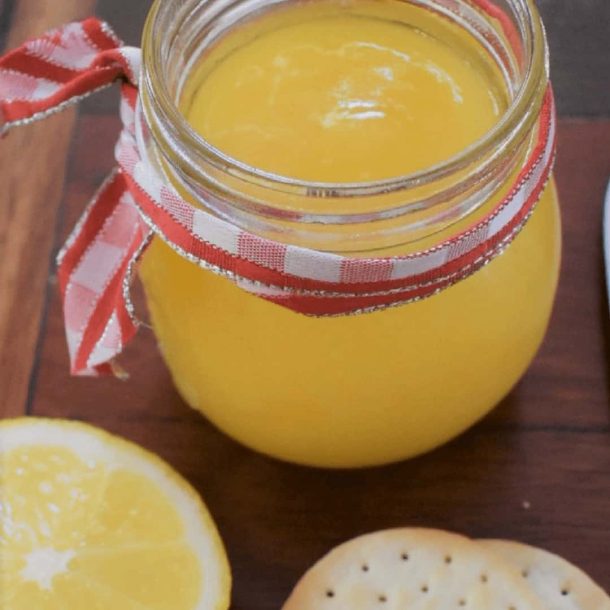 This easy lemon curd recipe uses just one lemon and takes about 15 minutes to put together. For that 15 minutes of effort you get a medium jar of lemon curd which can last for a week or two when stored in the fridge – though I guarantee it won't last...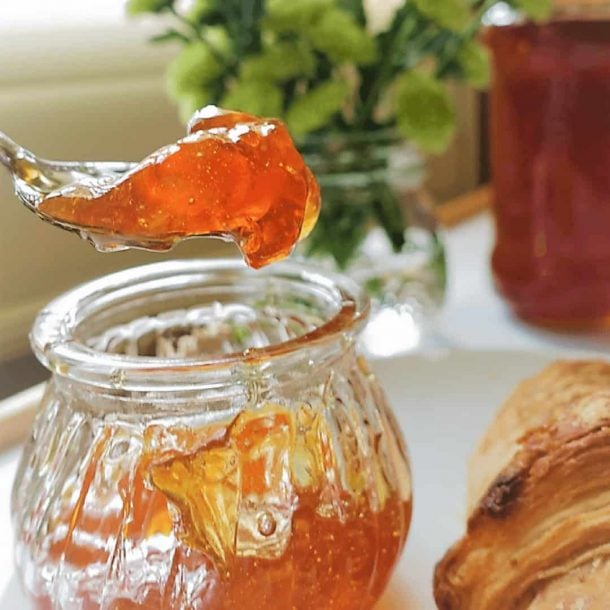 Make breakfast extra special with homemade jam. Whether you prefer toast, croissants or crumpets, this Mandarin Jam is the perfect accompaniment. (I can certainly vouch for the croissant and Mandarin Jam option!) The original Mandarin Jam recipe is dated July 1941 and...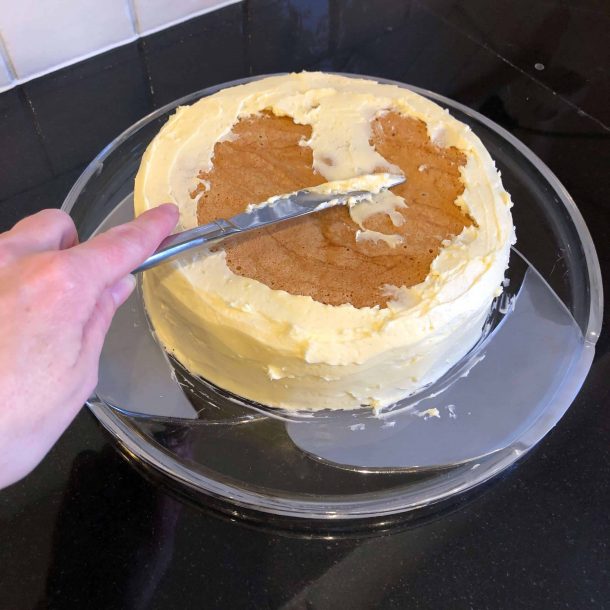 My Nan Mac was the Queen of Sponge Cakes. This is her old-fashioned boiled mock cream recipe.
This baked Caramel Slice recipe combines three wonderful layers: a buttery biscuit base, a rich baked caramel in the middle and a smooth milk chocolate topping. Although there is some baking involved, the recipe is still a simple one. The baking guarantees a gorgeous...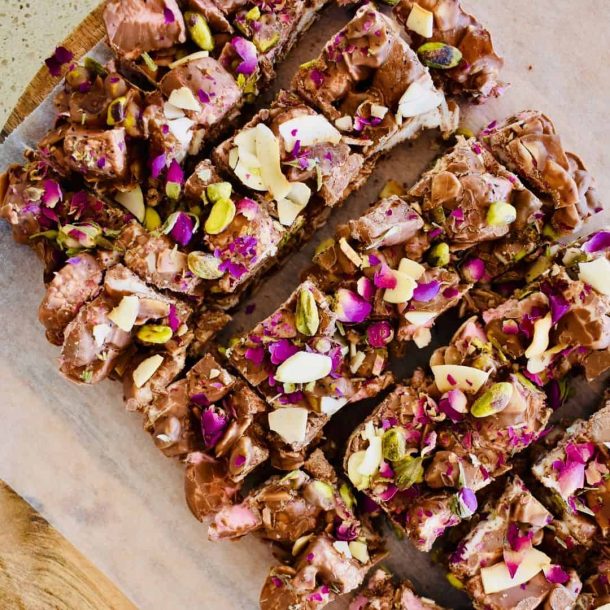 Rocky Road is so easy to make and such an irresistible combination of ingredients. I've given it a Persian twist here, with pistachios, Turkish delight and scattered rose petals.The rocky road to AustraliaMany sources suggest that Rocky Road was invented in Australia...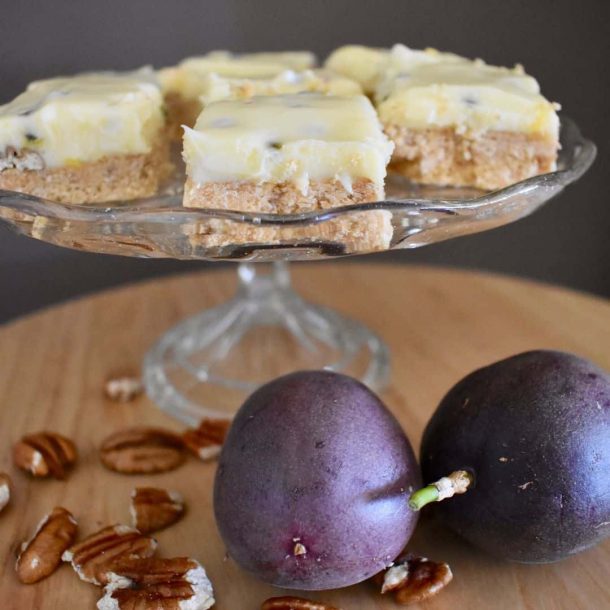 This Passionfruit Pecan Slice combines a golden biscuit base with a creamy, zesty passionfruit topping.Passionfruit and pecansThese star ingredients are available in supermarkets nearly year round. I found them in season and fresh, the passionfruit from my own...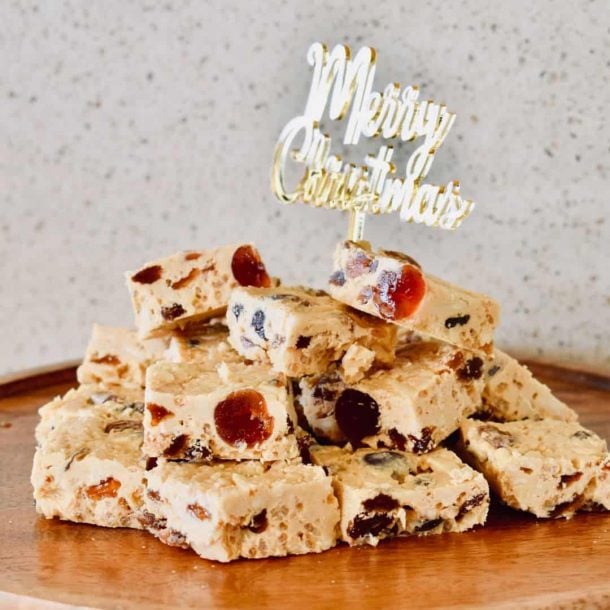 In Australia, we enjoy golden sunshine and beach sand at Christmas rather than snow. So, let's update the traditional White Christmas slice with something more appropriate – a golden Caramilk Christmas Slice.It's beginning to look a lot like a Caramilk ChristmasIf...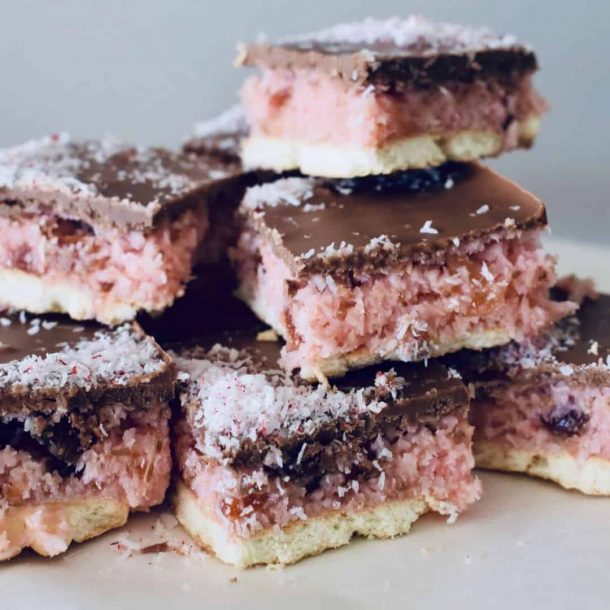 This Cherry Ripe Slice recipe uses just six ingredients and involves absolutely no baking. It's one of my mum's old recipes and was yet another of my childhood favourites.Cherry Ripe Slice: everybody's favouriteThis slice is based on the popular Cherry Ripe Bar, which...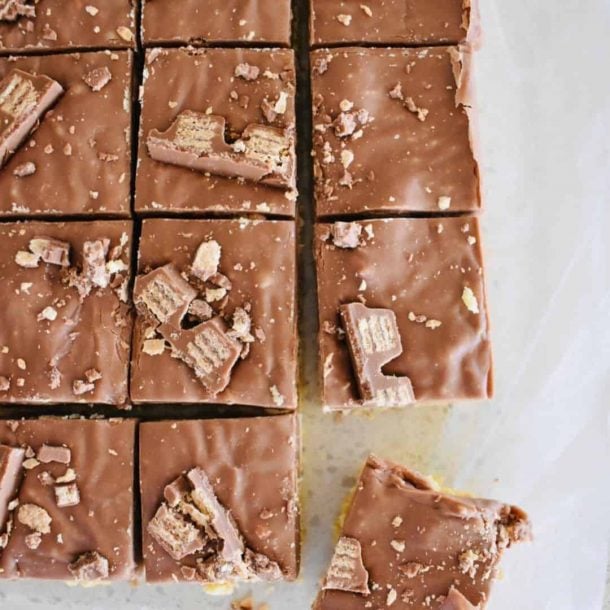 Have a break. Have a Kit Kat. Or why not get to work in the kitchen instead and make this Kit Kat slice!A brief history of the Kit KatKit Kats went through a transformation in Nana Ling's time. Before World War II, Rowntree's of York produced a bar called the...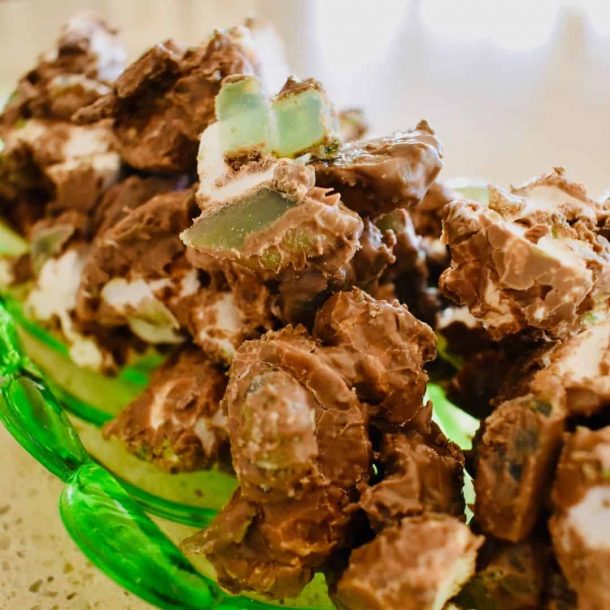 Rocky Road is an all-time favourite and this minty version might just make your new favourites list.The peanut or biscuit crunch in traditional rocky road is replaced with chopped peppermint crisp bars, while spearmint leaves add the chewy, gooey factor. A...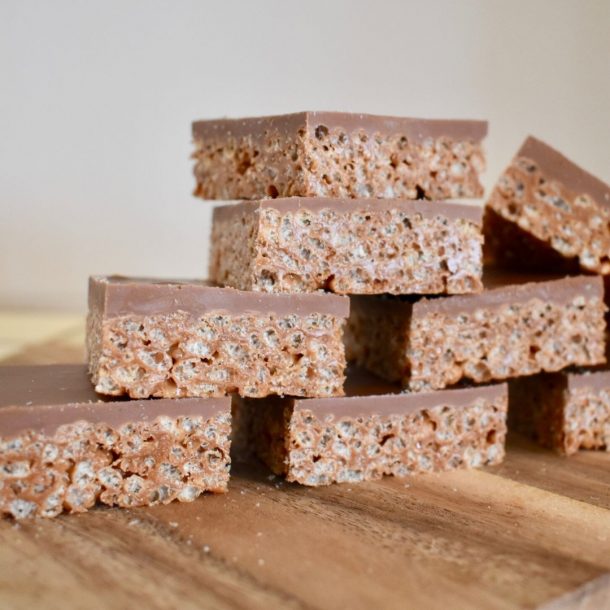 Mars Bar Slice has been around for decades in Aussie home cooking, and was hugely popular in the 80's and early 90's. While padded shoulders, perms and neon are best left as memories, this slice is in an entirely different category. It's just as good today – and I...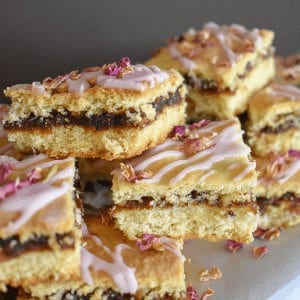 Dates, walnuts and rosewater come together in this layered slice to create something that's definitely greater than the sum of its parts.Date and Walnut slice has always been a favourite of mine. My sister made a divine date slice with a lemon icing way back when we...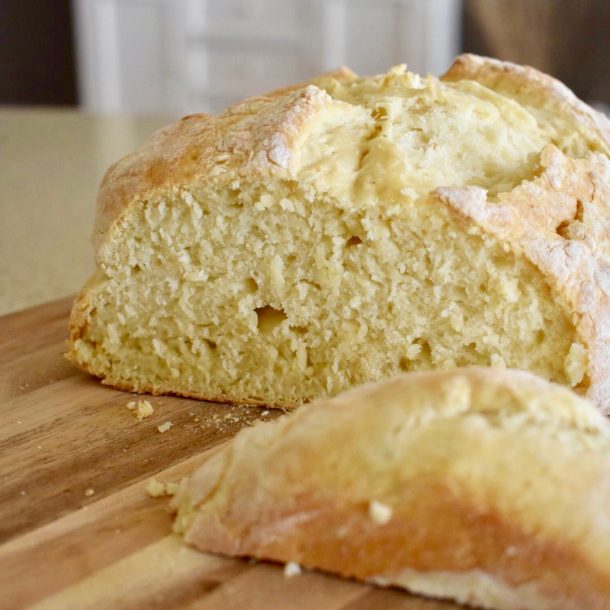 Irish Soda Bread is one of the easiest breads to make at home. There's no yeast required, no waiting for the bread to rise and very little kneading involved. Best of all, it's a wonderfully comforting and tasty bread.The history of soda breadWhile it was the American...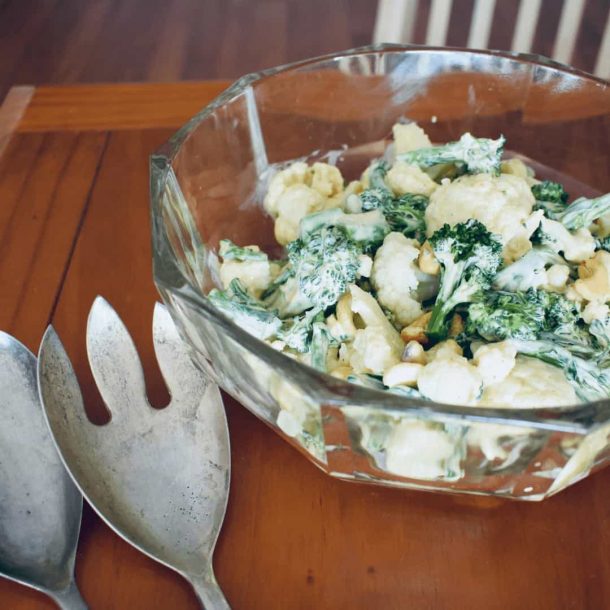 With the addition of a few magic ingredients, broccoli and cauliflower can be transformed into a flavour-packed salad. Don't believe me? Keep reading. This broccoli and cauliflower salad is based on my mum's recipe, which was one of those that used to get written down...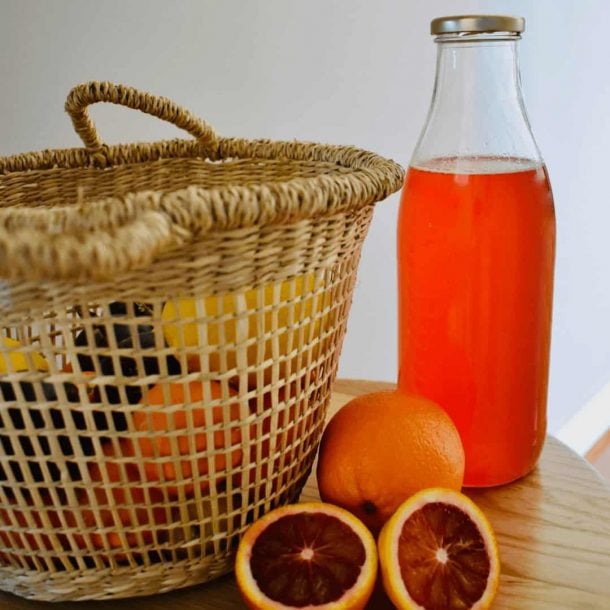 Blood oranges are one of the prettiest fruits around and this Blood Orange Cordial takes advantage of both the colour and flavour of this wonderful winter fruit.Last week we made Passionfruit Cordial. It was a hit in our house and we used up 12 of the passionfruit...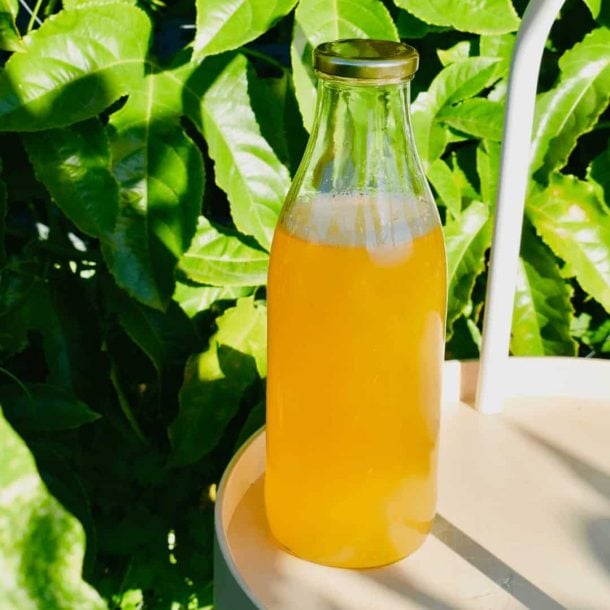 Bottling the magic of passionfruit pulp with your own passionfruit cordial means you can enjoy that magic tang with a little added fizz! Mixed with soda water, my little family is  going big-time crazy about Nana Ling's passionfruit cordial.Why make it when you can...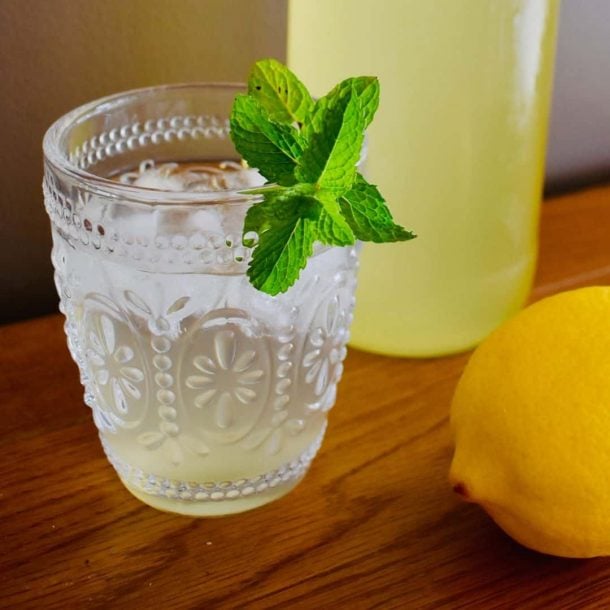 This Lemon and Mint Cordial recipe is an adaptation of Nana Ling's Passionfruit Cordial recipe. It's inspired by the sweet lemon and mint drinks that are popular throughout Egypt, but the best thing about this cordial is that you can mix it to the sweetness of your...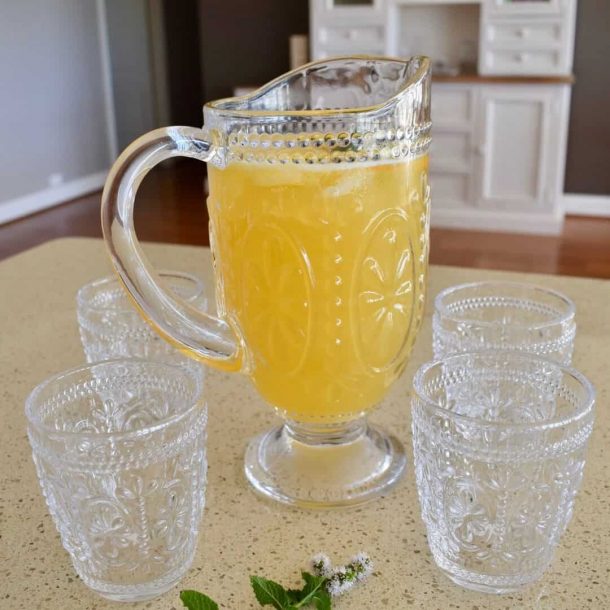 Nothing says summer (and party time) like punch. This Ceylon Punch recipe is non-alcoholic, so everyone can enjoy it. It's also a little bit special. Eighty years ago, my great Nana Ling entered it in a weekly recipe competition with her local paper, The Maitland...