Find below the basic rule for converting pounds to grams, a handy conversion chart and pounds to grams calculator.
(And if you're from outside Australia and using this post to convert measurements, you might also like to check out my handy guide to using Australian recipes).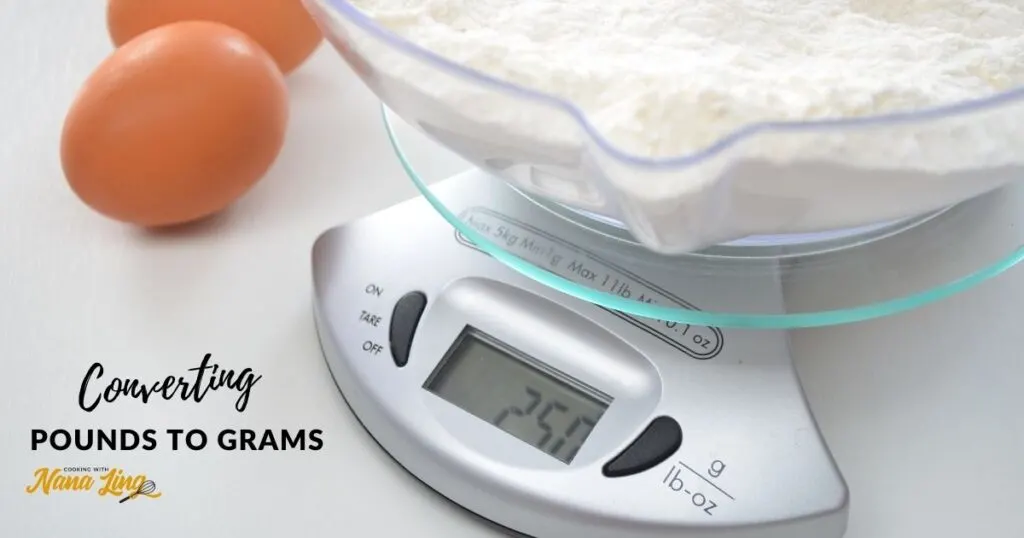 When using older recipes or recipes from the US, you might run into ingredients measured out in ounces and pounds rather than grams.
How to convert pounds to grams
The basic rule is 1 pound = 16 ounces = 453.592 grams.
This is all you really need to do the calculations necessary to convert your measurements.
However, if maths isn't your strong suit see below for a handy conversions table and calculator.
Remember, some recipes don't require absolute precision, so you might see – for example – 4 ounces rounded to 115 grams in some recipes.
And you can find other handy conversions, including cup and weight measurements for common ingredients, in our Kitchen Measurements Made Easy FREE downloadable PDF chart (or buy the chart on a large fridge magnetic here).
Conversion chart: pounds to grams (and ounces)
Pounds
1/16
1/8
1/4
1/2
3/4
1
2
2.2
Ounces
1
2
4
8
12
16
32
35.2
Grams
28.3495
56.669
113.398
226.796
340.194
453.592
907.185
1,000 (= 1 kg)
Conversion calculator for pounds to grams