Hi, I'm Libby. Welcome to my kitchen in the Hunter Valley, Australia.
This recipe blog, Cooking with Nana Ling, is a place where I celebrate the food my family has always enjoyed – from classic and much-loved recipes to forgotten favourites.
I've been a home cook since I was a kid, and spent years sitting on a stool and watching my mum (a pastry cook with decades of experience) prepare pastry, pies and all sorts of goodies at our breakfast bar.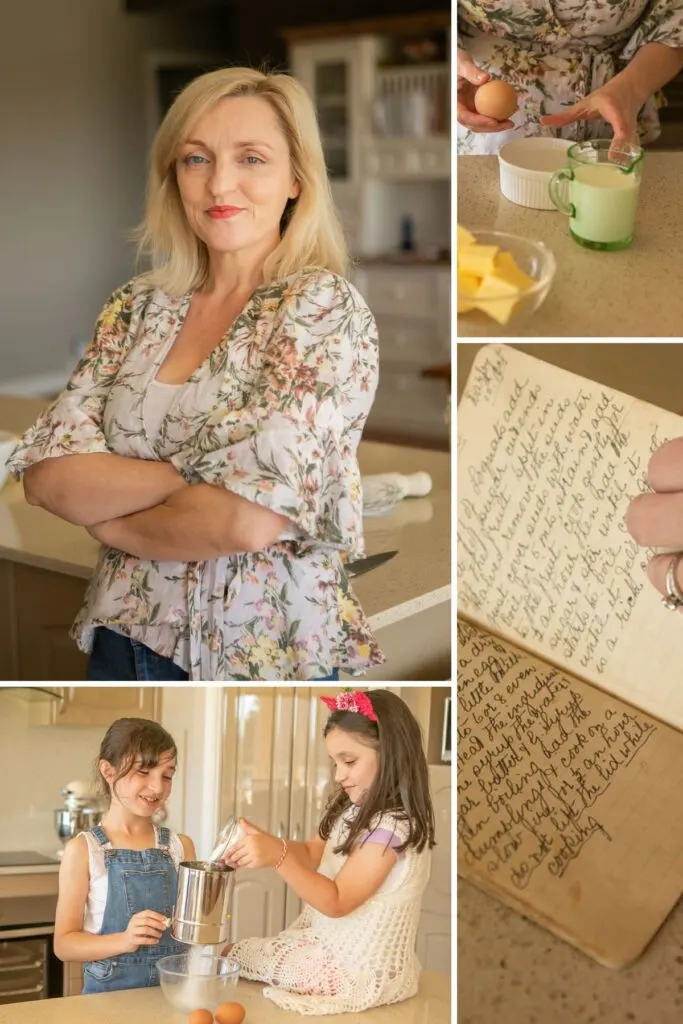 The love of home cooking goes back much further, though!
I re-create and share the many wonderful recipes my great grandmother, Nana Ling, wrote by hand in a small black notebook during the 1930's and 1940's and also cook up other desserts and dishes that my grandmother and mum taught me over the years.
I share these recipes with a global audience of nearly 1 million people annually and the 20,000+ home cooks who follow my Facebook page.
I absolutely love the support and kind comments that come in from so many parts of the world, from the US midwest to the Scottish Highlands, and – of course – throughout Australia and the wonderful little piece of it I call home. The Hunter Valley.
I acknowledge the Traditional Owners of this land where I work and live, the Wonnarua people, and pay my respects to Elders past and present.
The blog is about a lot more than just recipes, though.
It's about stopping, slowing down, and learning
Since becoming a mum to two wonderful daughters, so much has changed. Things have sped up and slowed down. Some things have turned on their head! After spending nearly 20 years as a big city lawyer, I decided being a writer and blogger sounded a lot more fun (and flexible).
And it's not just me. I look around and the world has changed. Digital is here. Automation is here. Our kids are obsessed with Tik Tok. Things just aren't the same. I sometimes feel like I'm free falling into the future.
This blog is my attempt to grab onto something from the past, to stop and slow things down. To appreciate my family history, and remember that sometimes the simple things, like home cooking, are what makes life truly wonderful.
It's about learning, creating, sharing and connecting
A career in law sounds exciting and full of opportunity – and it was. But after nearly 20 years it all became a but stale. I wasn't really learning anything new. I didn't feel like I was creating anything I was proud of.
I wanted to learn new things, and create something that might last throughout the years. I wanted to spark a little joy and connect with like-minded people.
Social media offers a new opportunity for connection, but of course it's not quite the same as real, shared experiences. Over the last few years, the novelty of social media has really worn off for me. I find myself needing a bigger reason or purpose to use social media.
When I posted a page from Nana Ling's recipe book, containing her Christmas pudding recipe, to my Instagram account, I had many lovely comments from family and much interest from afar. And I saw a way that I'd like to use the digital space and social media – to connect over something very real and something that has always helped people connect. Food. Real, homemade food.
It's about family
While my kitchen bookshelf may be lined with wonderful cookbooks from celebrated chefs and bakers, there's something really special about recipes shared among family members and friends.
Growing up in the Hunter Valley, NSW, Australia, I was surrounded by family. I was the eldest daughter in a small family of four which branched out to include many cousins, aunts, uncles and grandparents.
A big family meant many parties and celebrations throughout the years. I loved these parties because they always involved plenty of fun with cousins and tables overflowing with wonderful homemade food.
It's about remembering
Another thing I loved about those big family parties was staying up well beyond my usual bedtime and listening to the telling and re-telling of family stories. My mum and her four sisters had plenty of stories to share.
There were always stories of hardship (they grew up in "the bush" with no electricity) which would play on my mind long after the parties concluded. And their ghost stories still haunt me today.
A regular protagonist in these tales from the past was Nana Ling, my mum's grandmother, and Nana Ling's mother, Granny Sharpe. Crystal balls, pet crows, gardens organised and labelled in precise rows, moonlit bush walks and spider web bandages are just some of the things that have featured in the stories I've heard about these two women over the years.
Although I never met them, Nana Ling and Granny Sharpe were always larger than life in my mind – and are a source of much continued fascination. I often wonder what they could teach me about life today. I wonder if they'd understand my life, my feelings and my worries.
By re-creating their recipes and working on this blog, by remembering the family stories that were imprinted in my mind from a young age, I can sometimes hear their whispers.
It's about change and listening to the whispers
During the first six months of working on this blog, those whispers grew louder. As I imagined Nana Ling's life and remembered my own childhood, I suddenly wished for change.
After nearly 20 years in Sydney, working for big law firms, getting married, having babies, and doing a tonne of other exciting things, I wanted to move back to the Hunter Valley. Desperately.
I managed to convince my Sydney-born-and-bred husband that it was a good idea and a little less than 12 months after starting the blog, I was celebrating the first recipe created in my new Hunter Valley home kitchen.
It's about creating your own kitchen bliss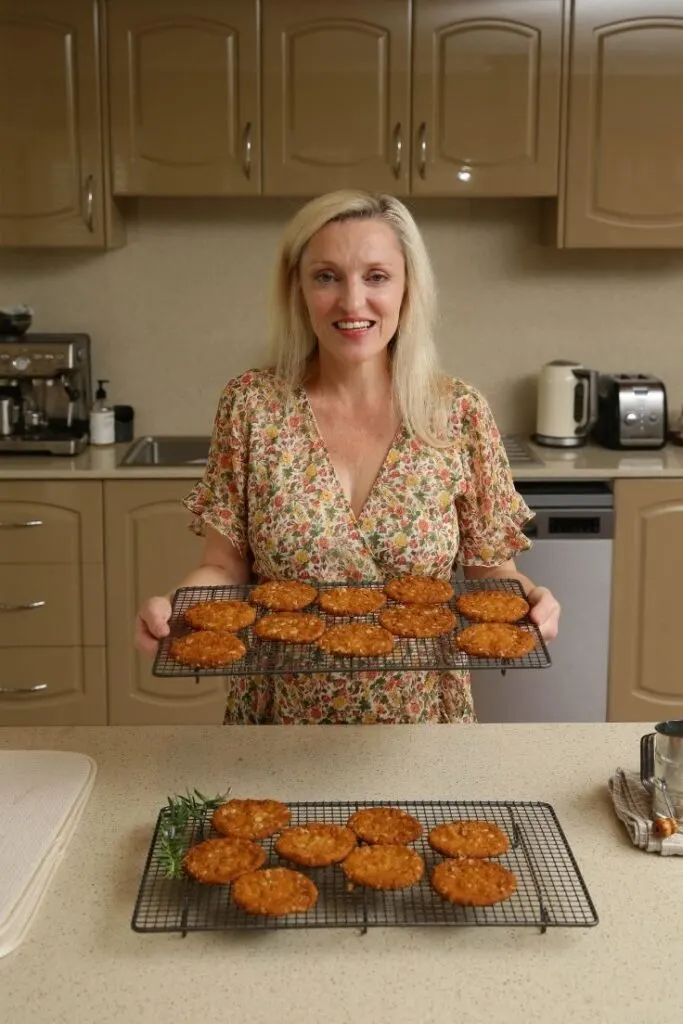 Along with inspiring a major move, this blog has encouraged me to find more time to experiment in the kitchen. I've re-discovered the bliss that can be found in carefully measuring ingredients, following a process and watching the (mostly) wonderful results unfold – and then sharing the goodies with family and friends.
I hope this story and the recipes here can help you create more bliss in your home kitchen.
Libby x