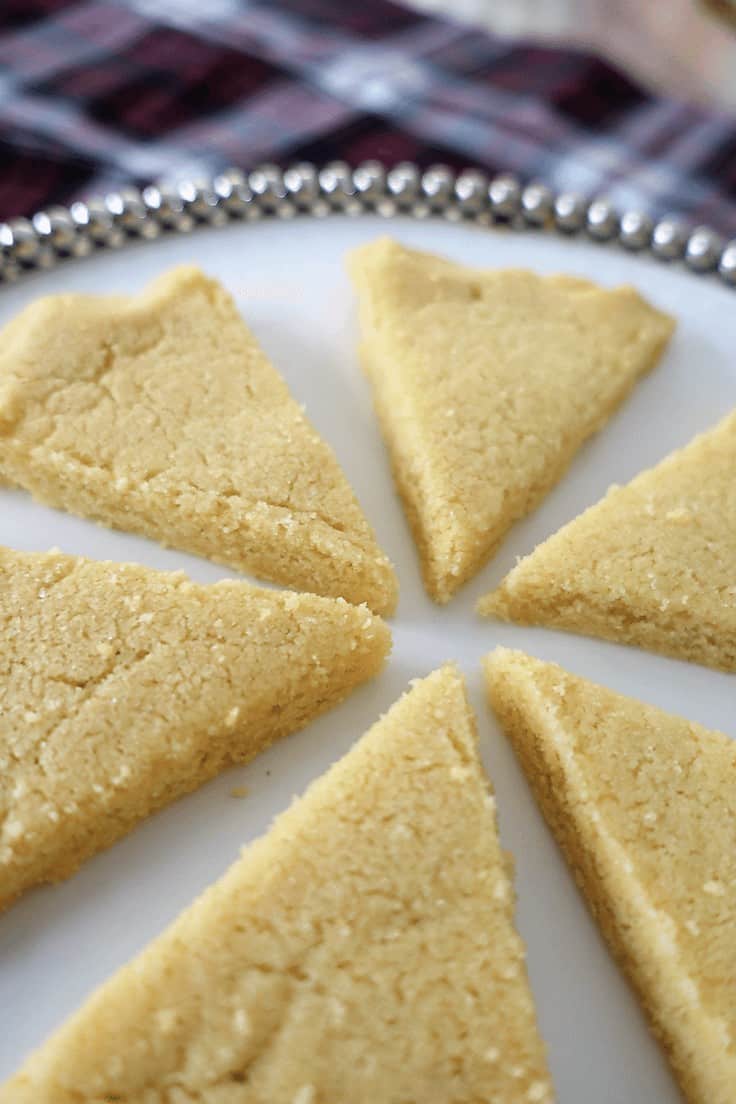 Buttery homemade shortbread is so much better than its mass-produced counterpart. And traditional Scottish Shortbread is the best of all.
This recipe is from my great Nana Ling's recipe book and dated 18 July 1941. She's identified the source of the recipe as "Mrs MacFarlane". Sounds Scottish enough to me! 
Traditional Scottish Shortbread is particularly popular during celebrations such as Christmas and Hogmanay (Scottish New Year), but it's also popular throughout the world at any time of the year.
It's certainly welcome in my home all year round!
My Scottish connection
While Nana Ling's background appears to be mostly English, back in 1941 her extended family was becoming a little more Scottish.
Two of her children married McDonalds, with the first McDonald union in 1941. Then, in 1943, her daughter (my Nan Mac) married my dear Pop Mac, Ronald George McDonald.
I wonder whether she used this recipe to impress her new daughter-in-law and son-in-law? Perhaps she baked up a batch to celebrate their weddings?
In any event, her son-in-law (my Pop Mac) was extremely proud of his Scottish heritage and I reckon he'd love this Scottish shortbread recipe – it's a little more textured than store-bought shortbread and definitely on the sweet side.
Pop Mac was known for his sweet tooth, and he always got a giggle out of me each time he declared, "My favourite fruit is chocolate."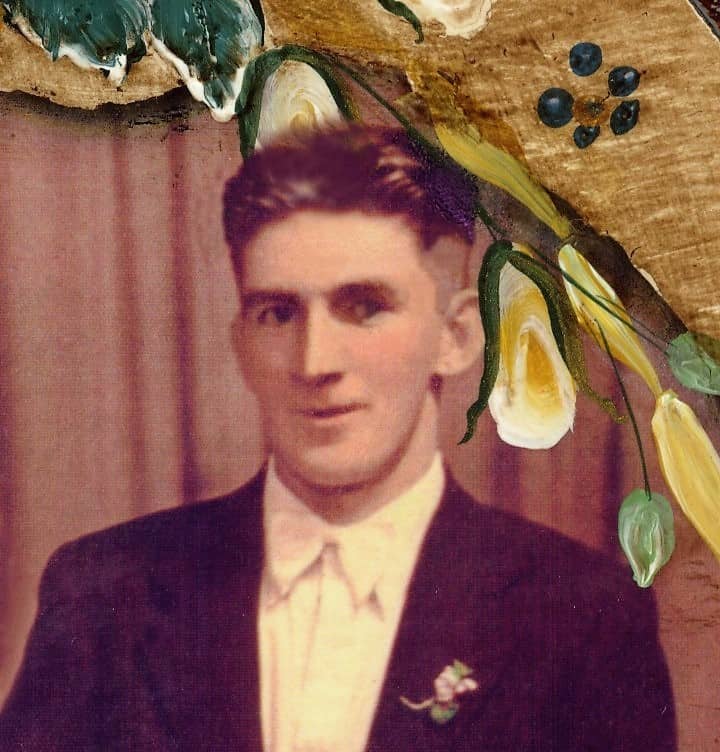 Ronald George McDonald ('Pop Mac')
Remembering the Scottish connection
Like my Pop Mac, I'm extremely proud of my Scottish Highlands heritage and also have Scottish DNA from my Dad's side of the family as well.
I like to continue the story by taking my kids to Scottish festivals like Brigadoon and Aberdeen Highland Games. Of course, it's also an excuse to keep cooking up this wonderful recipe.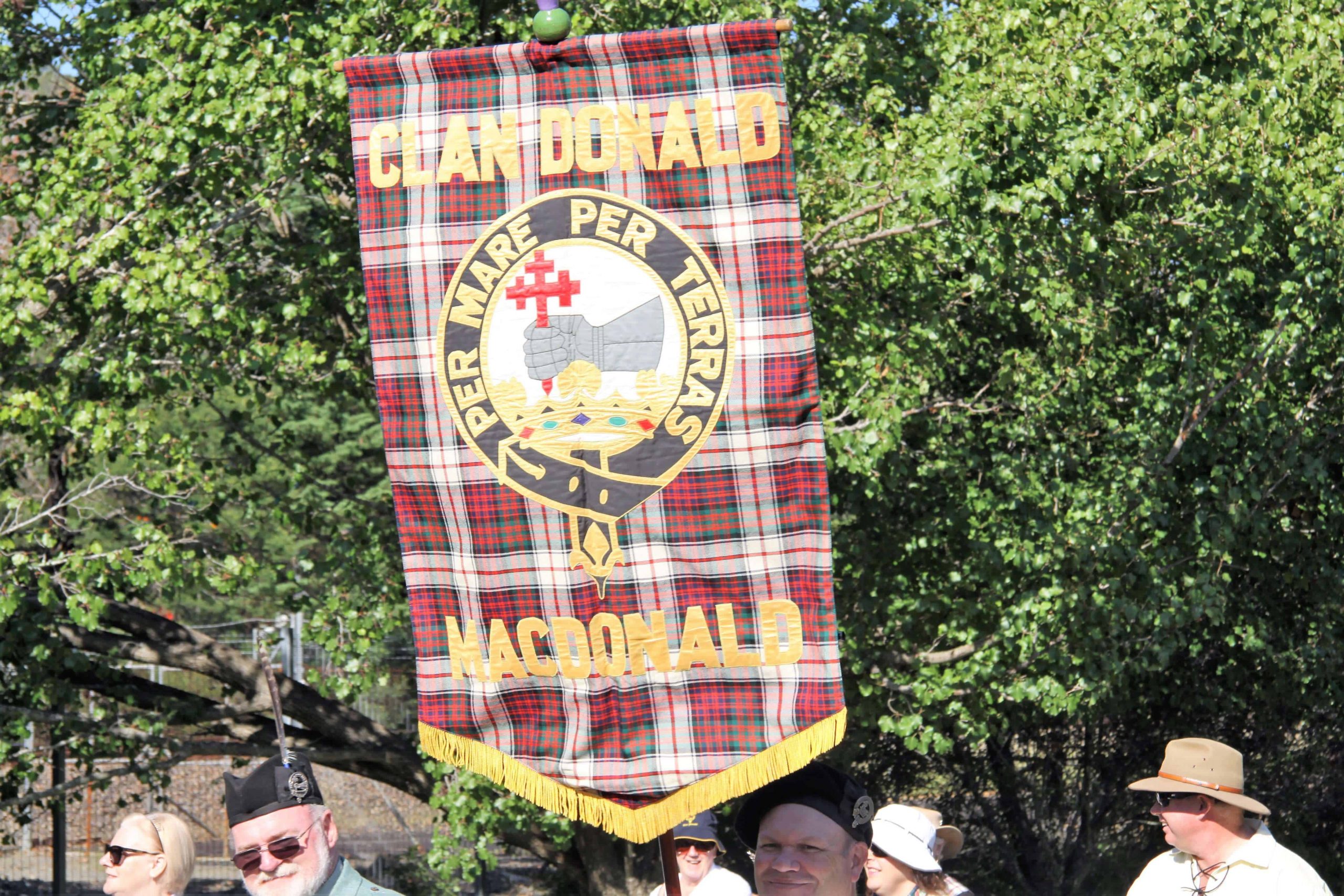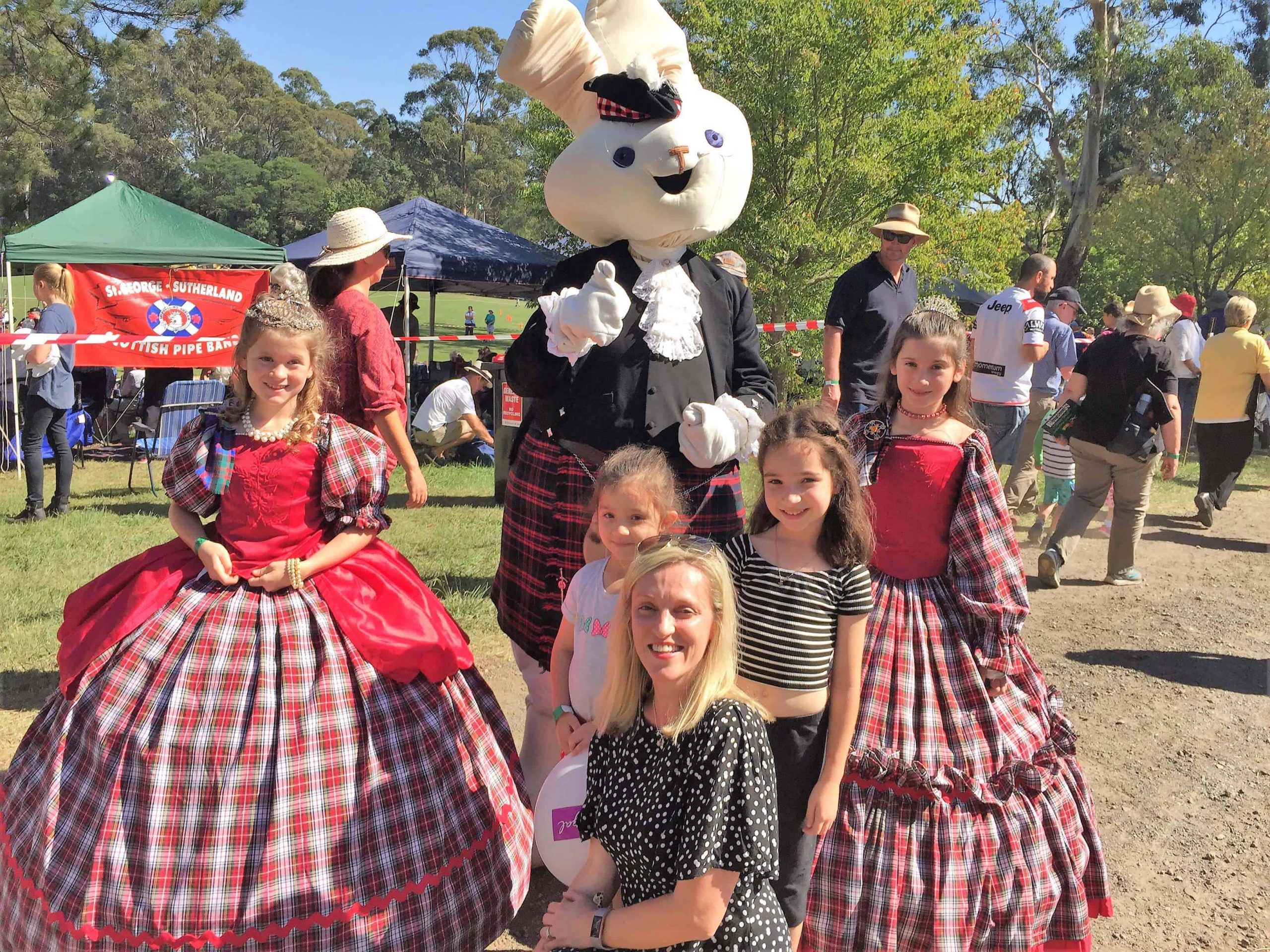 Tips for making traditional Scottish Shortbread
You don't need much equipment to make this shortbread. In fact, you don't even need a bowl!
The thing that will make or break your shortbread, though, is the method. If you do a little research on how to make the perfect shortbread, it can be very confusing. There are various "rules" about making shortbread, and quite often these rules clash. It really is a case of experimenting until you find what works for you in your kitchen.
Shortbread troubleshooting
Here are some tips to avoid common problems people encounter when making shortbread:
"My shortbread has cooked unevenly"– try chilling before cooking
"My shortbread is chewy or soft" – cook slower and longer
"My shortbread is burnt on the edges" – cook slower
"My shortbread has spread out too much during cooking" – try chilling before cooking
Traditional vs Variations 
I'm a huge believer in traditional is often best, however I couldn't help trying a variation on this traditional shortbread recipes.
Here, I've added 1/2 cup of coconut and one and a half teaspoons of dried and crushed lemon myrtle. I then shaped the mixture into 30 small balls and cooked for 18 minutes.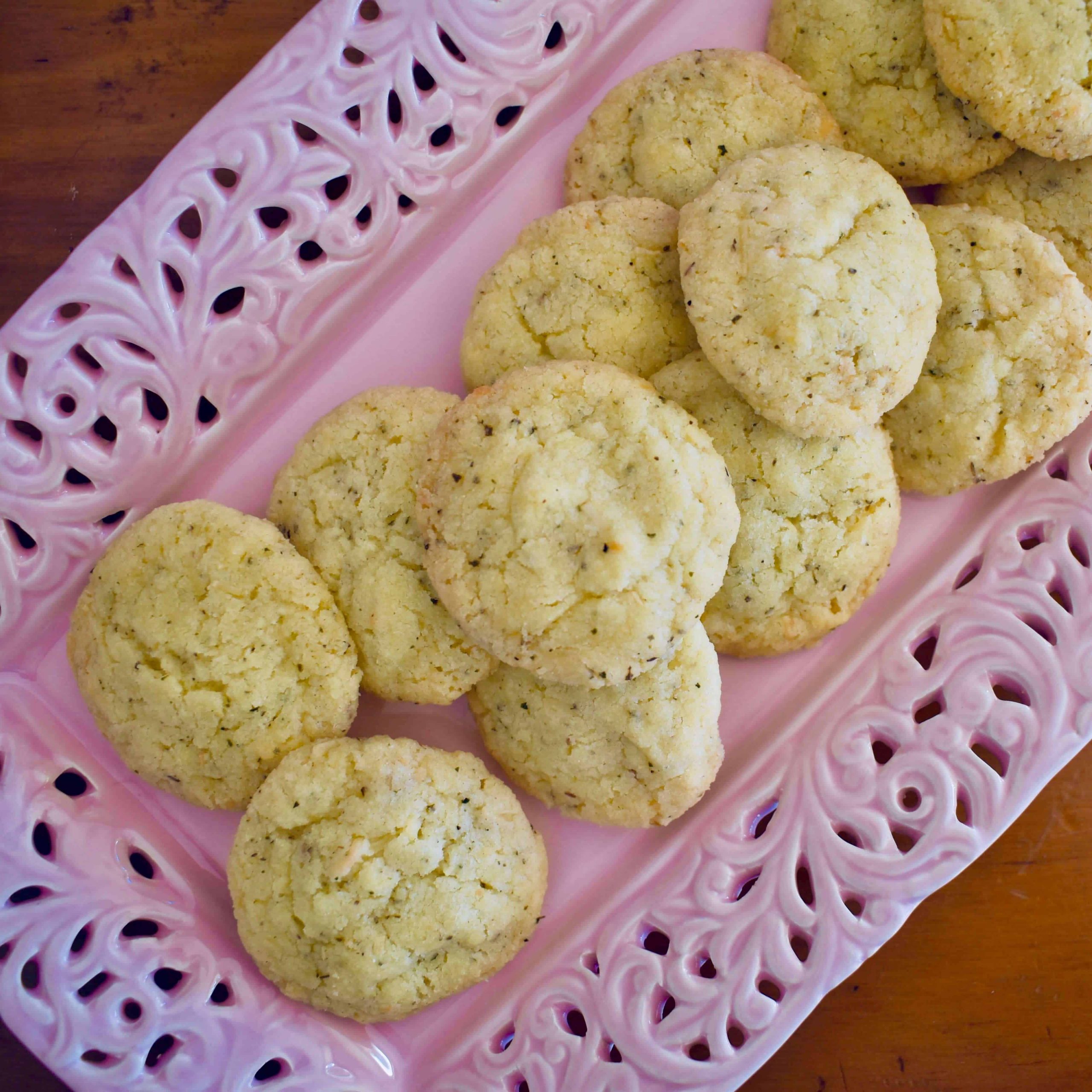 These are my "lemon myrtle and coconut biscuits".
I'm also keen to try adding some nuts or aniseed to this recipe.
Finally, there's just one more thing to say. 
Ith gu leòir! (EEch goo looor). That's "eat plenty" in Scottish Gaelic.
Nana Ling's Scottish Shortbread recipe
Keep scrolling for the tested and tweaked version.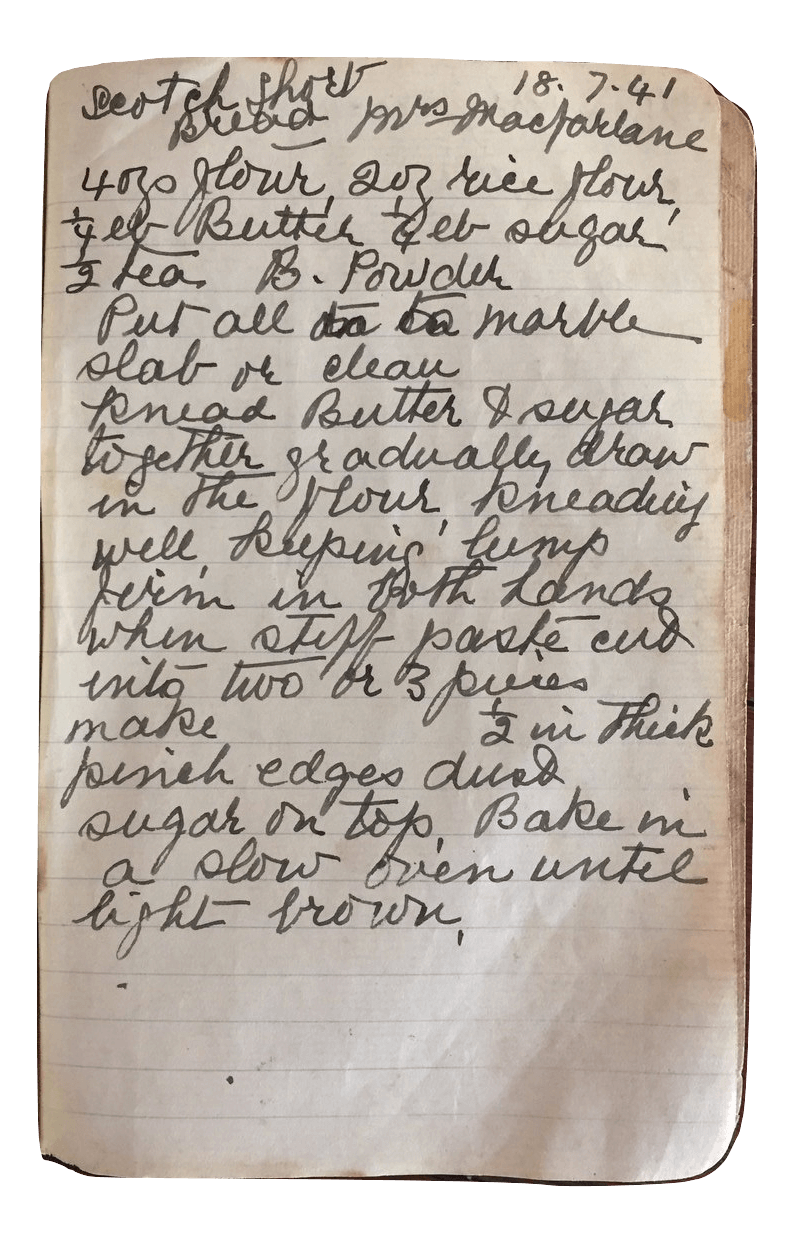 MADE THIS RECIPE?
Thank you!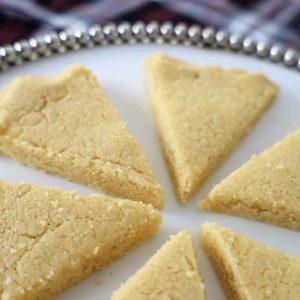 Traditional Scottish Shortbread
A rich, buttery Scottish shortbread from the pages of Nana Ling's handwritten recipe book - dated 1941.
Print
Pin
Rate
Ingredients
120

grams

flour

60

grams

rice flour

1/2

teaspoon

baking powder

120

grams

butter

120

grams

sugar
Instructions
Put sugar, butter and sifted flours and baking powder in separate piles on a clean surface.

Knead butter and sugar together.

Gradually draw in the flour, kneading well.

When the mixture is a stiff paste, break into two pieces.

Roll out each piece into a circle that's a little over 1 cm (or 1/2 inch) thick.

Pinch edges and dust with a little extra sugar on top.

Bake in a slow oven until golden. (I bake mine in a fan-forced oven at 140 degrees celsius for about 35 minutes.)
Nutrition
Calories:
83
kcal
|
Carbohydrates:
11
g
|
Protein:
1
g
|
Fat:
4
g
|
Saturated Fat:
3
g
|
Cholesterol:
11
mg
|
Sodium:
36
mg
|
Potassium:
16
mg
|
Fiber:
1
g
|
Sugar:
5
g
|
Vitamin A:
125
IU
|
Calcium:
6
mg
|
Iron:
1
mg