Nana Ling was my great grandmother. Her love of home cooking, joy in discovering new recipes and dedication in recording and collecting thousands of classic recipes is the inspiration for this recipe blog.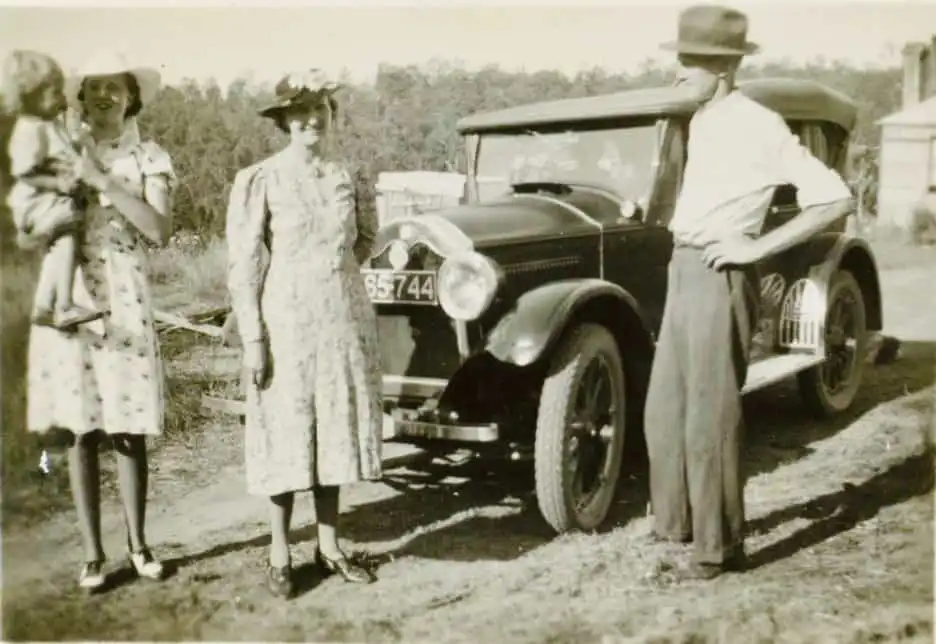 Nana Ling's recipe collection
Pavlova, lamingtons, jubilee cake, choc ripple cake, golden syrup dumplings… if it's a classic Aussie recipe, you can be sure Nana Ling recorded it (in beautiful handwriting) in a series of small black notebooks.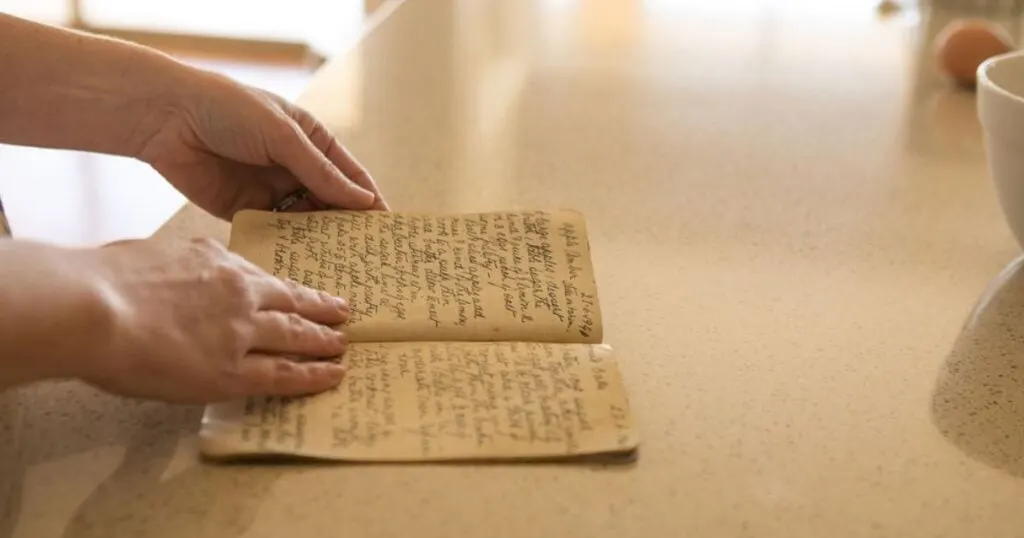 Her recipe collection also includes newspaper clippings, a prized CWA cookbook, and many recipe booklets from various flour, baking powder and other companies supplying kitchen staples.
Nana Ling was a regular contributor to the recipe page of her local newspaper, The Maitland Mercury, where her Punch recipe took out the weekly prize in November 1939.
Nana Ling's life
Nana Ling was born on 22 June 1888 in Maitland, Australia.
She was named Lydia Louisa Sharpe, and was the only daughter of Charles Sharpe (born 18 November 1855 in England) and Eliza Sarah Mitchell (born 26 July 1863 in Wollombi, NSW).
The great grandmother I never met
Nana Ling was my mother's maternal grandmother, my great grandmother. She was gone before I entered the world, but I got to "know" her through stories told by my grandmother, mum and aunties, who all called her Nana Ling.
She was a particular woman by most accounts. My mum remembers Nana Ling's garden organised in neat rows with bottle tops used as markers to indicate what was growing in each row. She also remembers Nana Ling storing money away in packets, labelled with the amount and where it came from, and warning her inquisitive hands away from a pair of delicate blue vases that always took my mum's eye (and, thanks to that warning, now sit in my mum's display cabinet).
Nana Ling was also a keen gardener, recipe collector and letter writer. My mum has hundreds of stamps Nana Ling cut from letters she received from penpals around the world.
This blog is, of course, based around her recipe collection which I inherited when my Nan Mac (Nana Ling's only daughter) passed away.
Nana Ling's first entry in her handwritten recipes is dated 25 July 1939, a time when the world was emerging from the Great Depression but months away from a global war that would reach Australia's shores.
She lived in tough times. Much of her life was spent living in "the bush" with no electricity, tap water or telephone. One of her sons wrote (in an unpublished memoir) that he has memories of Nana Ling "crying because there was no money in the house to buy food."
But there was plenty to celebrate. My Aunty Pam remembers her cooking on a wood burning stove and her lovely Christmas fruit cakes, which she iced and decorated with hundreds and thousands and a few silver cachous. She says, "she was a spiritual person and talked of God a lot, was frightened of nothing and would go for long walks in the bush even at night."
It seems cooking and collecting recipes was one of her most favourite pastimes, though. In 1950, she was even awarded a prize for her contributions to home cooking.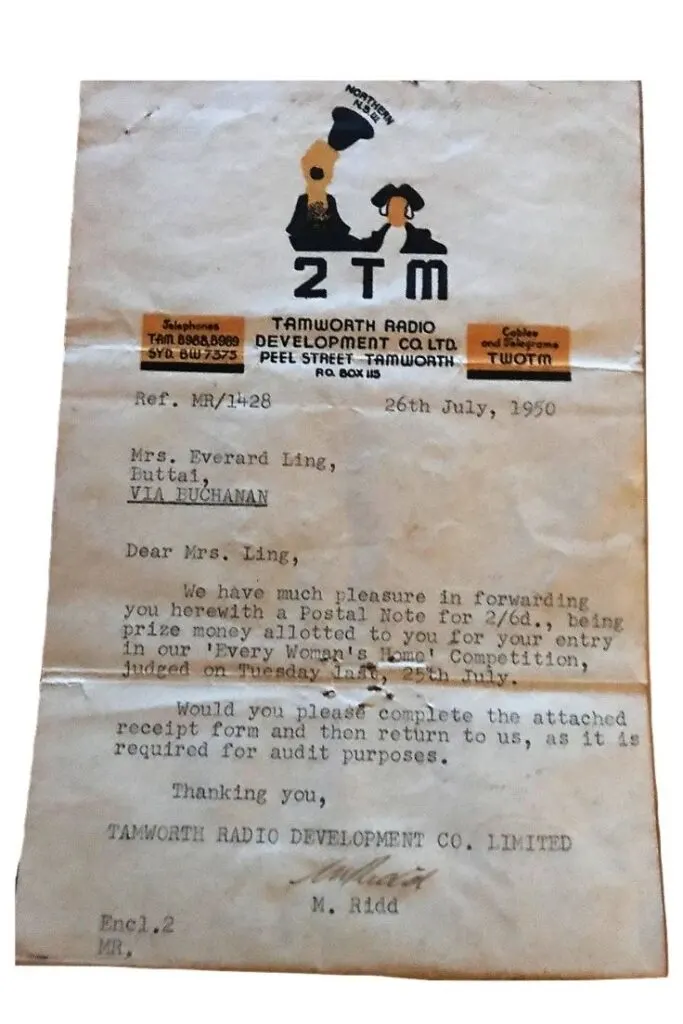 Becoming a Ling, a mother and a nana
In 1909, Nana Ling married Everard Ling, the son of Jacob Ling and Elizabeth Jarrett, in Maitland. She became Lydia Louisa Ling, and I imagine she also became the envy of her friends with her new, beautifully alliterative name. The couple had four children. The last to arrive, and their only daughter, was my grandmother, Netta Jean Ling, born 20 July 1922.
Around 1937, Nana Ling became a grandmother when her eldest son's wife gave birth to a son.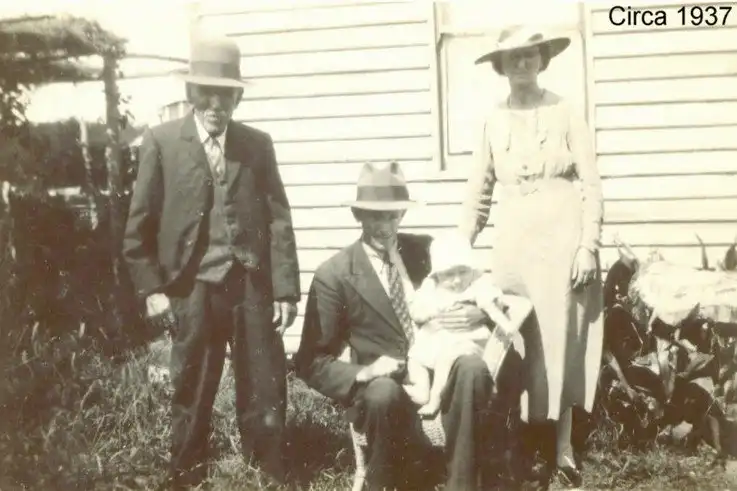 Nana Ling died on 28 August 1967, in her 80th year. She'd kept that handwritten recipe book, in which she faithfully recorded her recipes, for decades.
My grandmother then kept it for another four and half decades before it landed in my kitchen.
I'm so glad the notebook found its way to me.
I think Nana Ling would be glad too. I don't just have her recipe book, I also have her penchant for organisation, writing and cooking.
So now her handwritten recipe book, which is becoming fragile, will find a new "forever" home in the digital space. Something which Nana Ling is unlikely to have ever imagined.
I truly hope this little recipe book and this blog, which is about so much more than just cooking, can be shared and enjoyed for many more decades.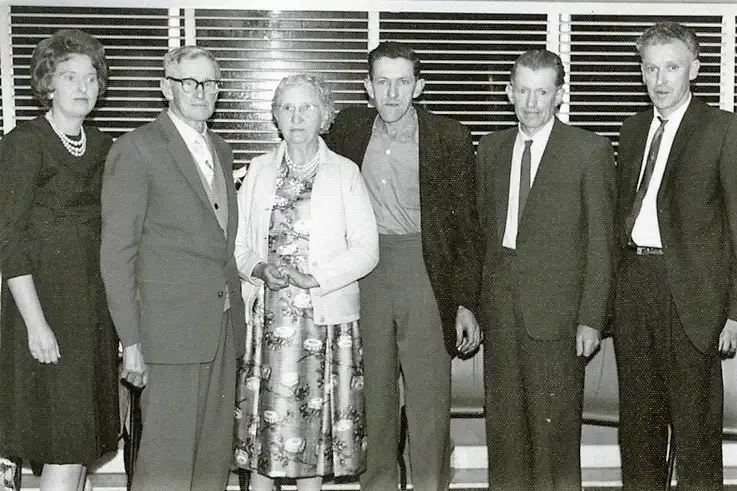 If you'd like to hear more about Nana Ling and her fabulous recipe collection, you can follow on Facebook or sign up for the newsletter.