This Cherry Ripe Slice recipe uses just six ingredients and involves absolutely no baking. It's one of my mum's old recipes and was yet another of my childhood favourites.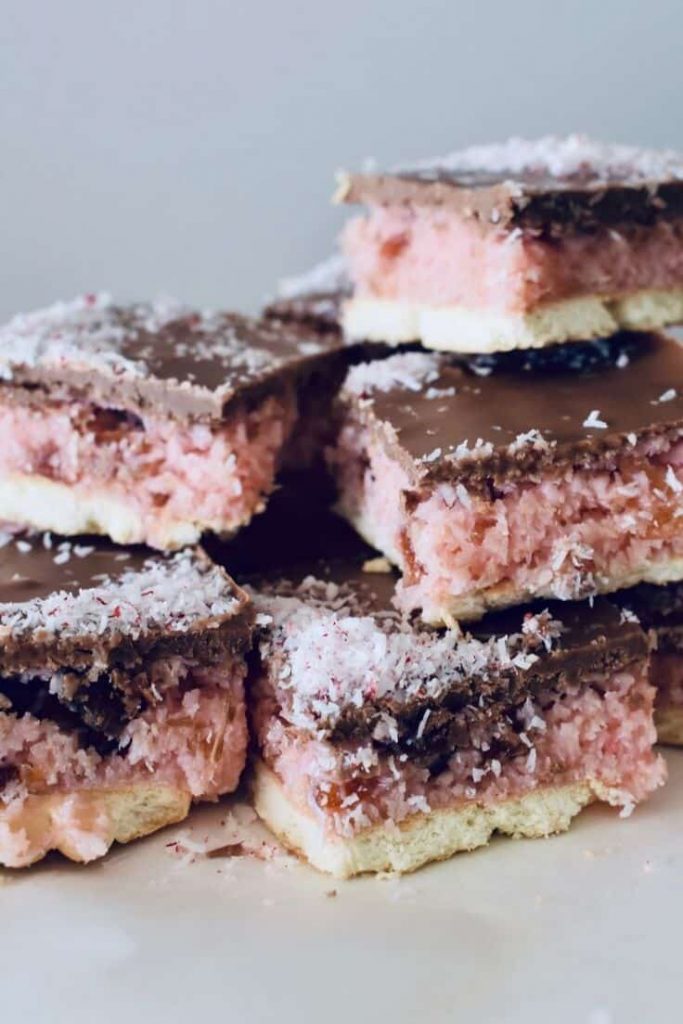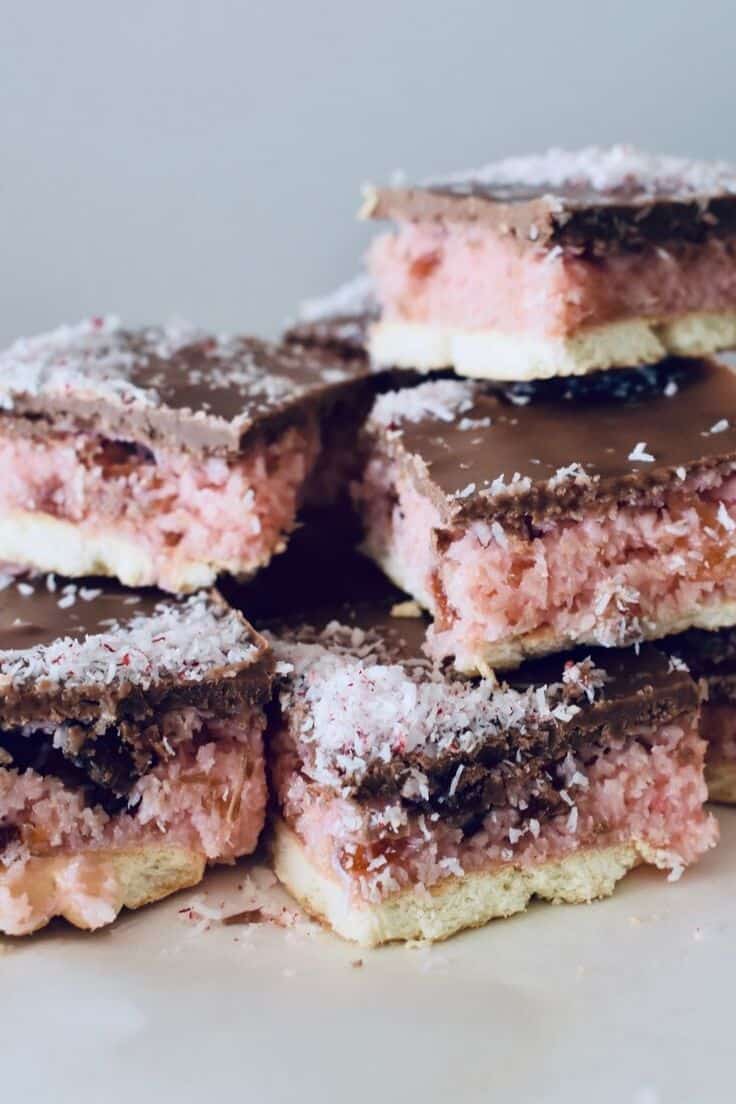 Cherry Ripe Slice: everybody's favourite
This slice is based on the popular Cherry Ripe Bar, which has been consistently voted as Australia's favourite chocolate bar. It's true, just take a look at this news poll and these survey results.
It's also one of Australia's oldest chocolate bars, introduced in 1924.

Why this slice recipe is even better than the popular bar
Think the Cherry Ripe Bar is great? Well, here are three reasons why you might find this Cherry Ripe Slice so much more amazing than the bar.
1. It uses milk chocolate
If you're a Cherry Ripe Bar traditionalist, you may not agree. But in the milk chocolate vs dark chocolate controversy, I'm firmly in the milk chocolate camp. The milk chocolate makes this slice a real crowd pleaser.
And if you are a traditionalist or prefer the bitter taste of dark chocolate, just use it instead in this recipe. Simple!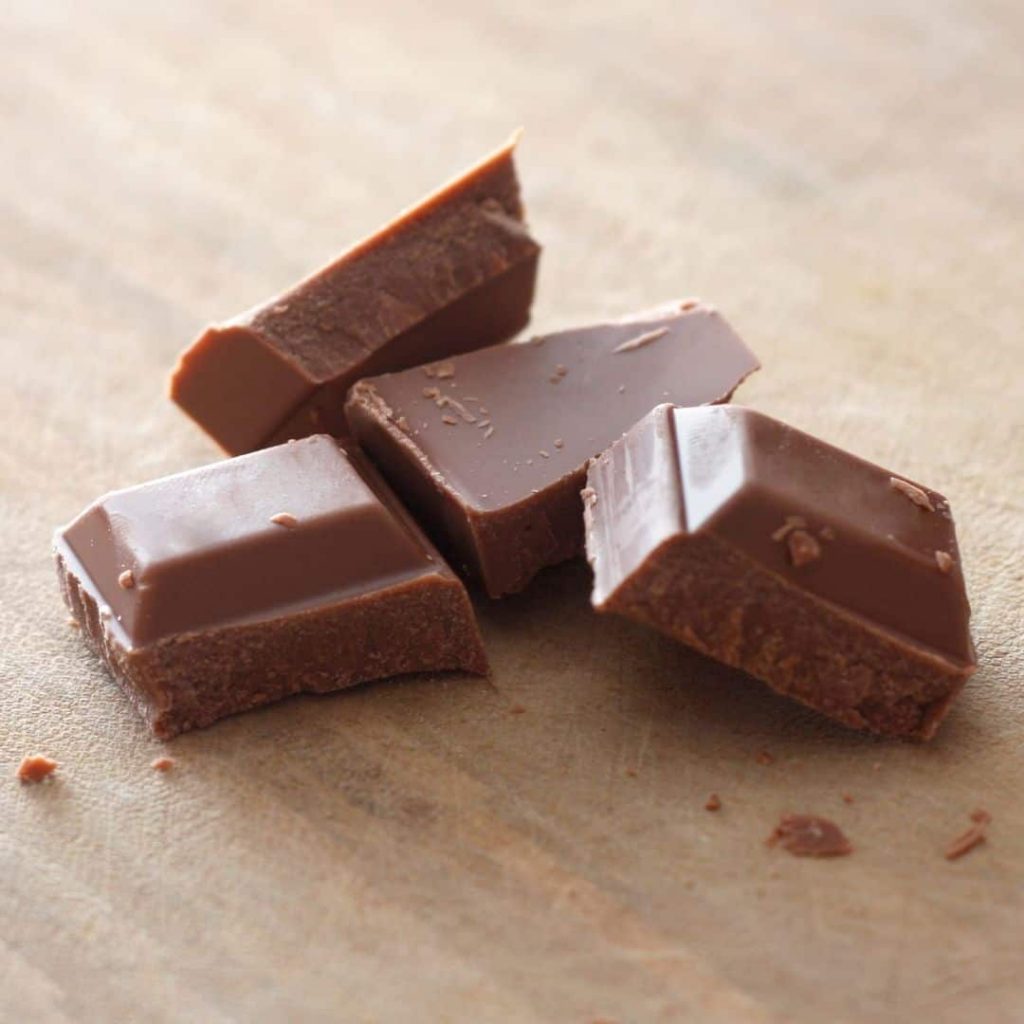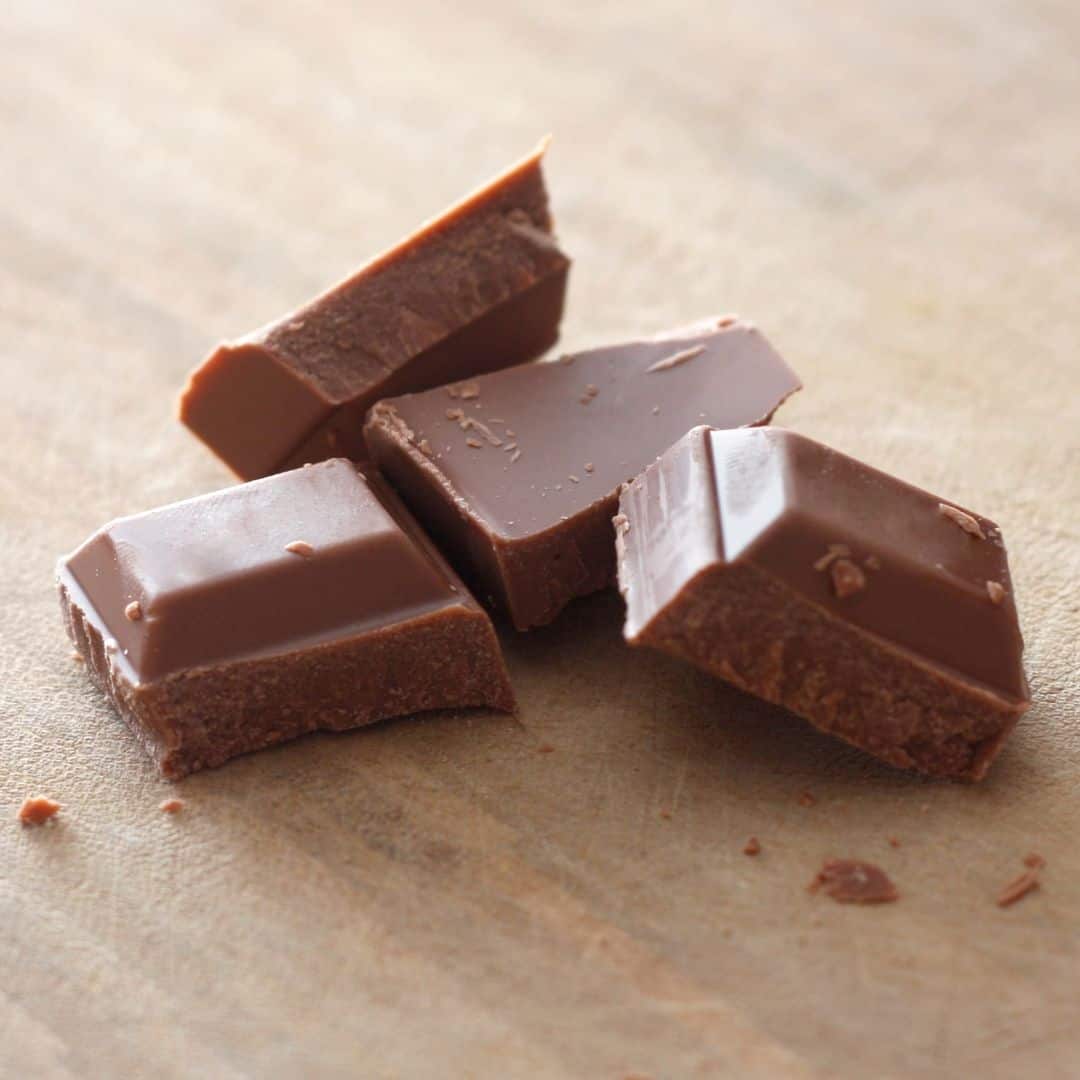 2. Condensed milk memories
This recipes uses a whole tin of condensed milk. But there's always that little bit you can't scrape from the sides and just have to scoop up with a spoon and eat direct from the tin.
I always loved when Mum would make up a recipe with condensed milk, though she was always a little too thorough with the scraping for my liking. My kids also love this little cooking ritual.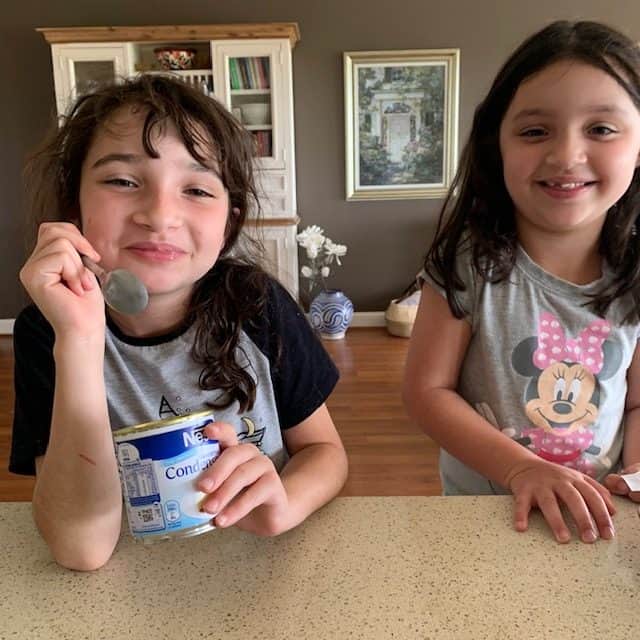 3. A whole tray vs one bar
Chocolate bars these days continue to shrink and shrink. Not this recipe. You have a whole tray of cherry ripe goodness to devour. You could even share if you're feeling generous.
Cherry Ripe Slice-making tips
This is a simple recipe, but these few tips should make the whole process run even more smoothly:
Make sure you grease and line the tin with baking paper. Leave enough baking paper at the sides so you can use it to lift the slice out of the tray at the end.
Spread spoonfuls of the coconut mixture evenly over the top of the biscuit base and then gently even it out. Use your fingertips if it's too difficult using the back of a spoon.
Immerse the knife in boiling water (and then dry) to warm it up before attempting to slice into squares.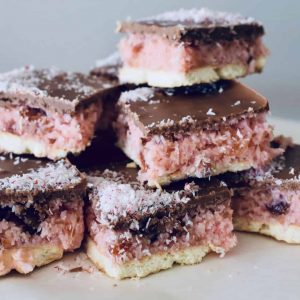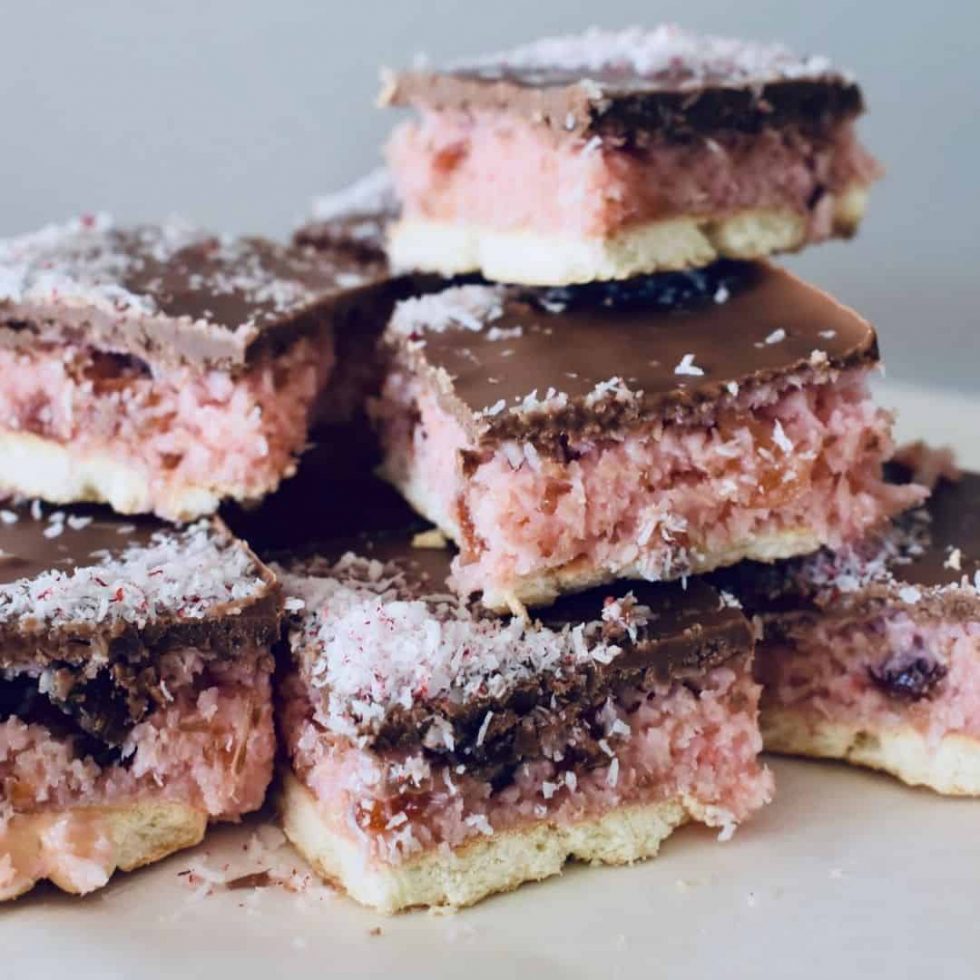 Cherry Ripe Slice
This easy no-bake slice uses just 5 ingredients. Create a cherry ripe experience that everyone will savour.
Print
Pin
Rate
Ingredients
12

milk coffee biscuits

(or any other plain, sweet biscuits)

250

grams

fine desiccated coconut

395

gram

tin condensed milk

200

grams

glace cherries

6

drops

red colouring

180

grams

milk chocolate

(substitute dark chocolate if you're a cherry ripe traditionalist)
Instructions
Grease a slice tray and line with baking paper.

Line bottom of tray with milk coffee biscuits, cutting to fit if necessary.

Add coconut to a mixing bowl and then remove 1/4 cup of the coconut and set aside (for decorating later).

Add tin of condensed milk, halved glace cherries and 4-5 drops of red food colouring.

Stir well to combine. Mixture should turn pink and hold together well.

Layer mixture on top of biscuits in tray, spreading evenly and smoothing with the back of a spoon.

Melt chocolate in a bowl using 20 second bursts in the microwave. Stir well between bursts.

Pour melted chocolate over top of coconut mixture, using a spoon or tilting tray so the chocolate evenly coats the top of the slice.

Add 2-3 drops of red food colouring to coconut you set aside earlier. Mix to create pink coconut.

Sprinkle pink coconut in lines on top of slice to decorate.

Place into fridge for at least 2 hours.

Remove tray from fridge and lift slice out of tray using edges of baking paper.

Cut into squares using a knife. Heat the knife by immersing in boiling water (and then drying) prior to cutting to make the job easier.
Video
Nutrition
Calories:
4501
kcal
|
Carbohydrates:
543
g
|
Protein:
57
g
|
Fat:
259
g
|
Saturated Fat:
201
g
|
Cholesterol:
134
mg
|
Sodium:
680
mg
|
Potassium:
3345
mg
|
Fiber:
53
g
|
Sugar:
423
g
|
Vitamin A:
1055
IU
|
Vitamin C:
14
mg
|
Calcium:
1230
mg
|
Iron:
14
mg