An oldie but a goodie. You can't beat this classic Weetbix Slice, covered in chocolate icing.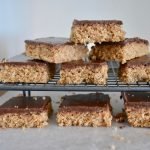 Weetbix Slice is one of those slices that's great to pop into lunch boxes or enjoy as a sneaky snack.
It's also one that'll quickly become a family favourite – if it's not already.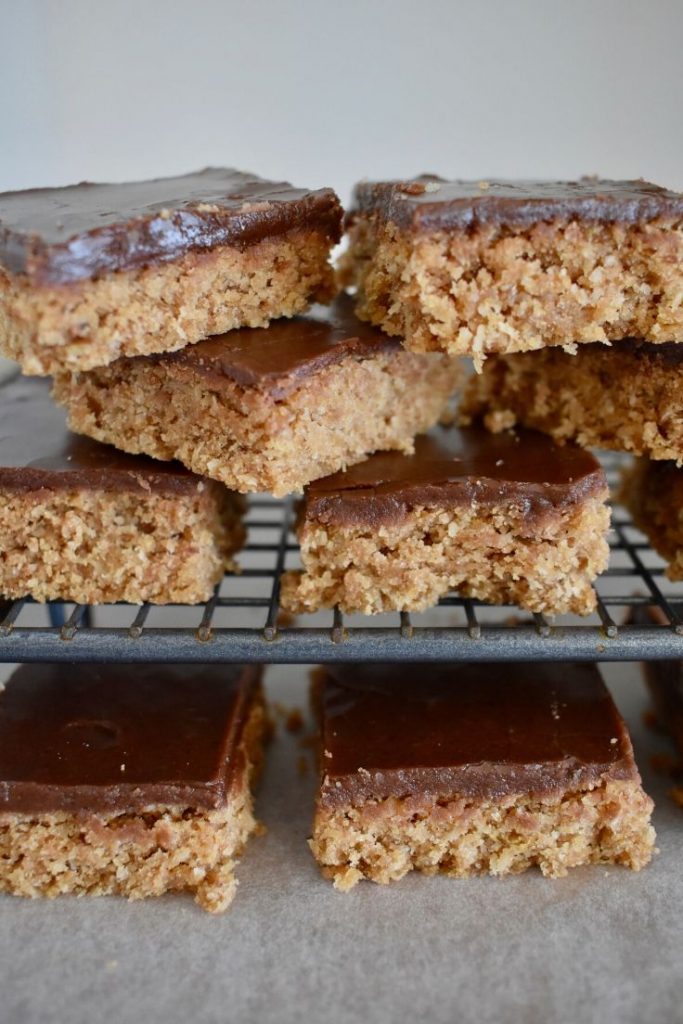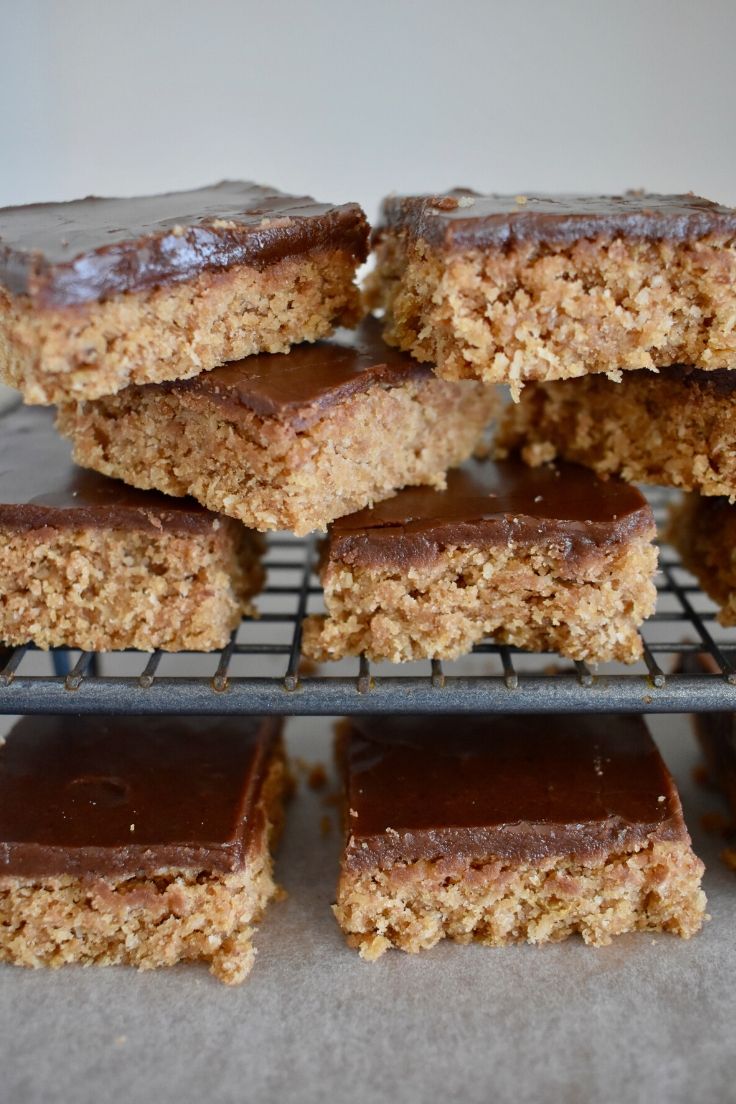 I don't remember a time when my mum didn't make this slice.
When I think of it, I can see it perched inside a Tupperware container from the 70s. But it didn't stay there for long. It always disappeared quickly.
I've always loved it and here's some evidence of that: a note from my much younger self to my mum, written on her recipe for Weetbix Slice.
"Mum I want to cook this."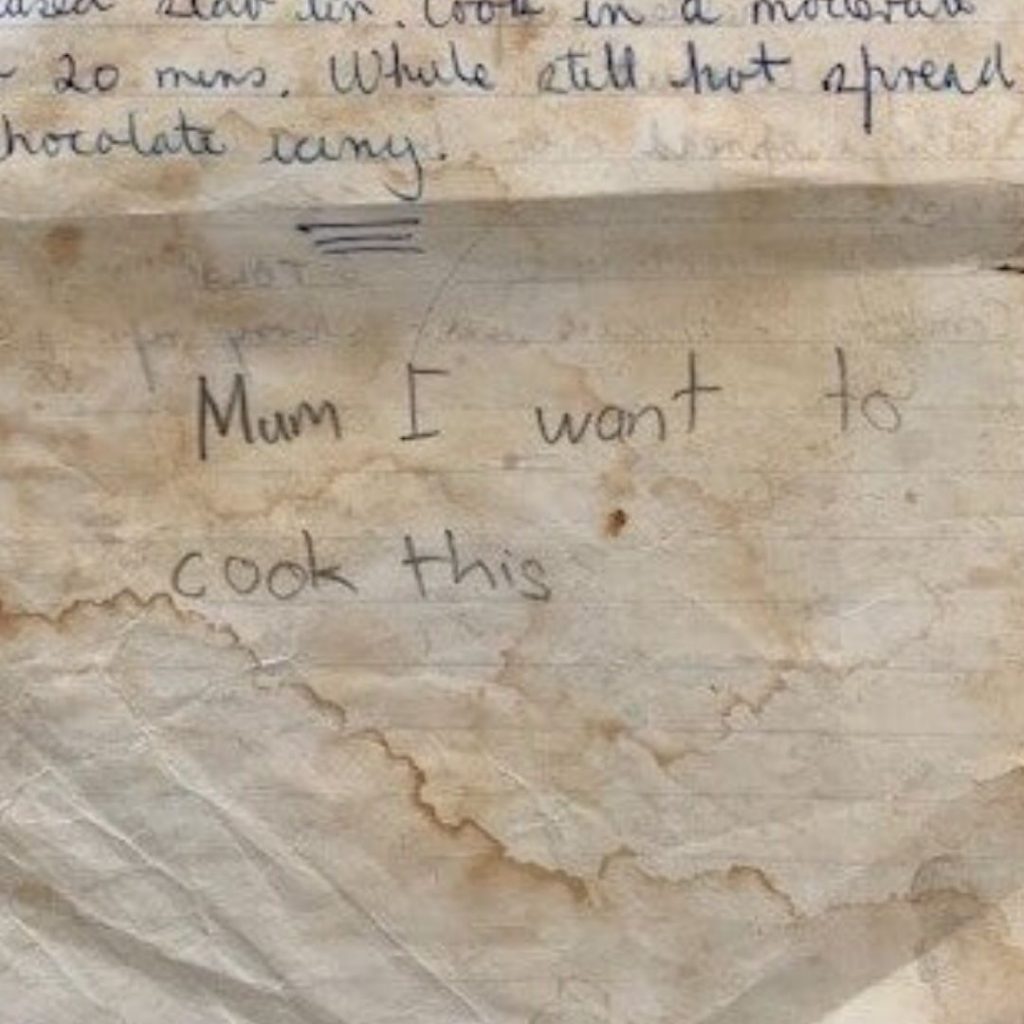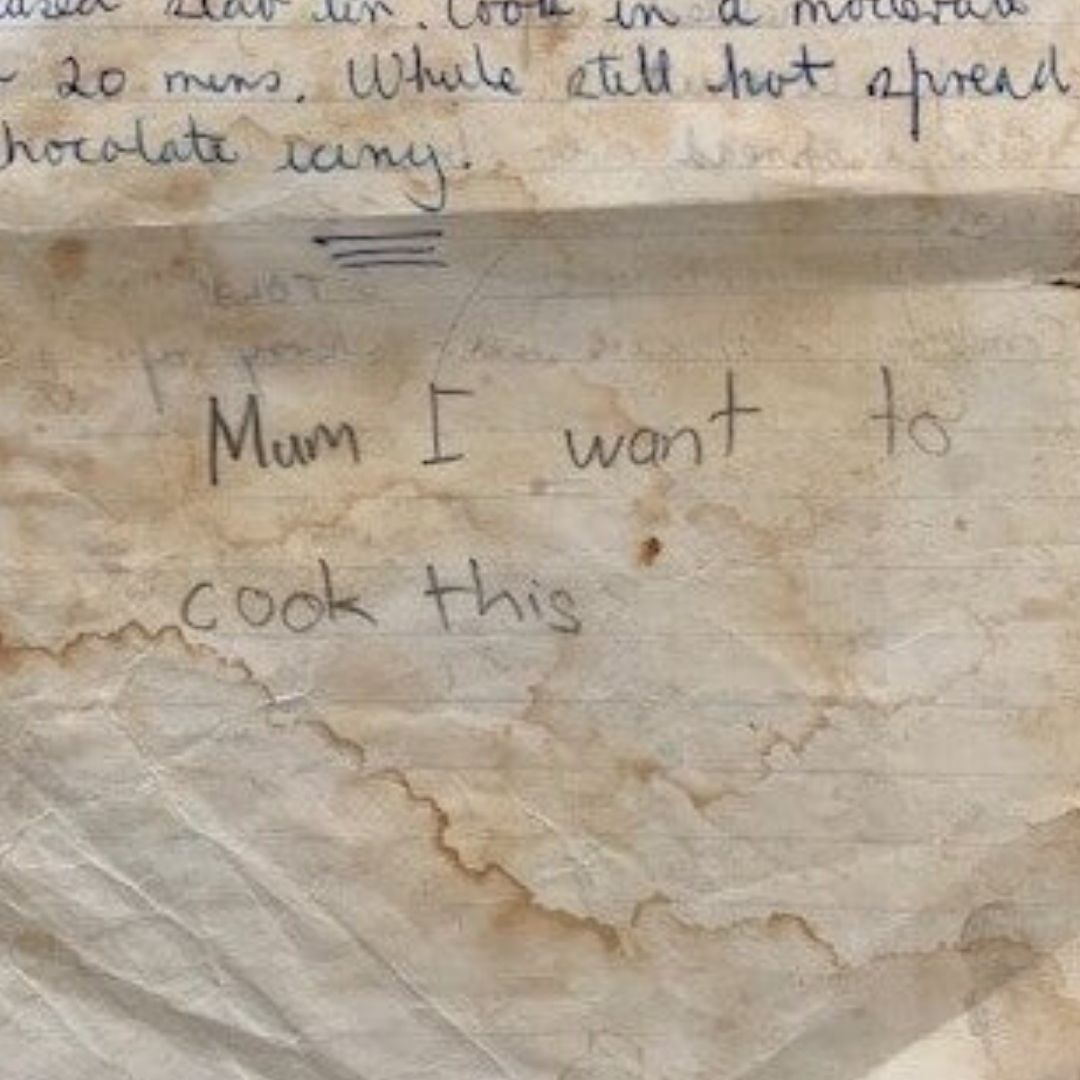 And, 30+ years later I'm still wanting to cook this!
Weetbix Slice: the ultimate "crib" food
My mum has another memory of this slice. She remembers it as the first slice my Nan Mac (Nana Ling's daughter) made. She remembers Nan making it regularly for my Pop Mac's "crib".
"Crib" is Australian slang for a light meal or lunch eaten at work.
And this lovely memory of my Pop Mac going off to work, in the mines or on a farm, with some Weetbix Slice in his crib is just what I love about this slice.
It's always been the comforting little treat that's the perfect reward after a hard day's work. It's a slice that your family will love – and keep on making – for generations.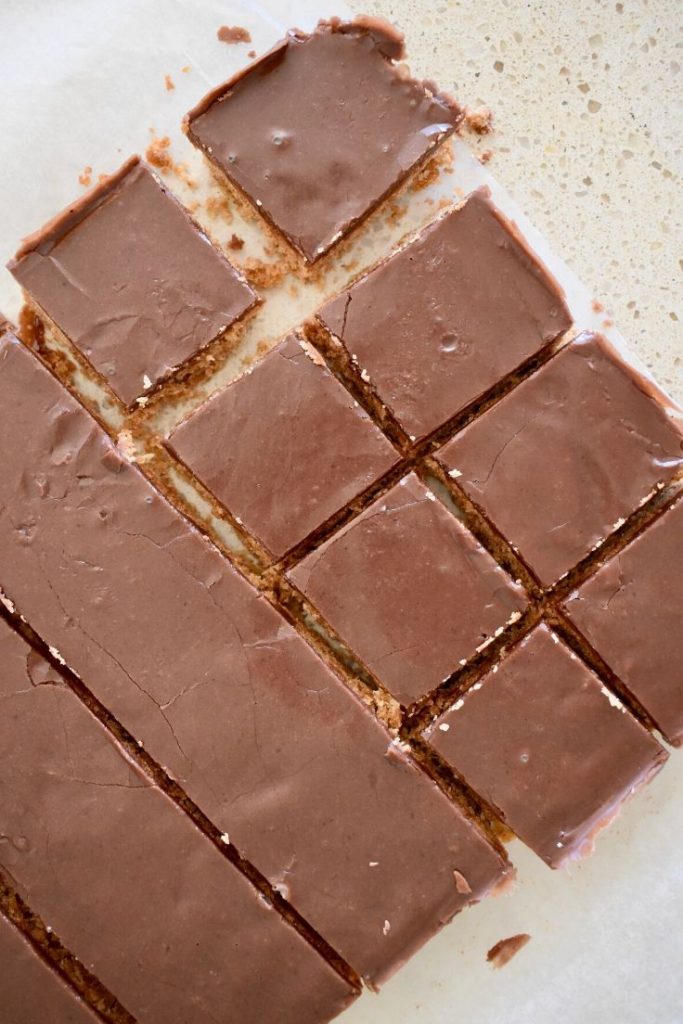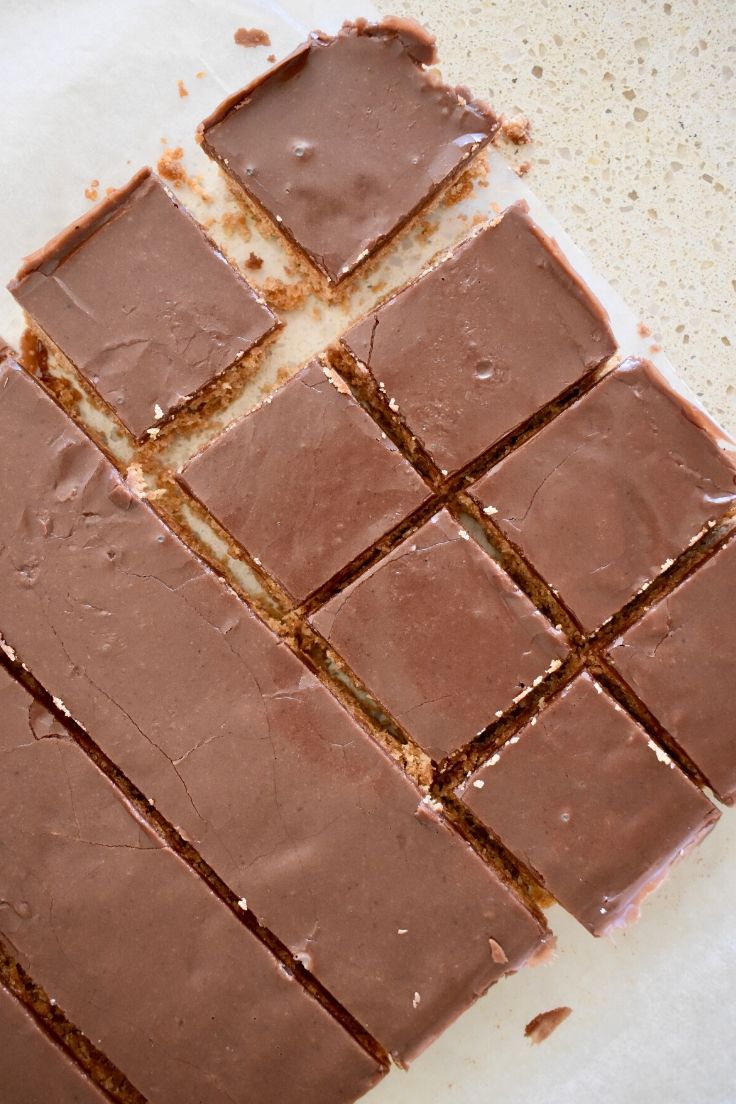 Weetbix Slice in the Air Fryer
You can also make this slice in an air fryer.
So whether you're away in the caravan or your oven is busy with other things, you can still bake up a batch of this crowd-pleaser.
Included below are additional instructions for making this slice in the 3.2L Kmart Air Fryer.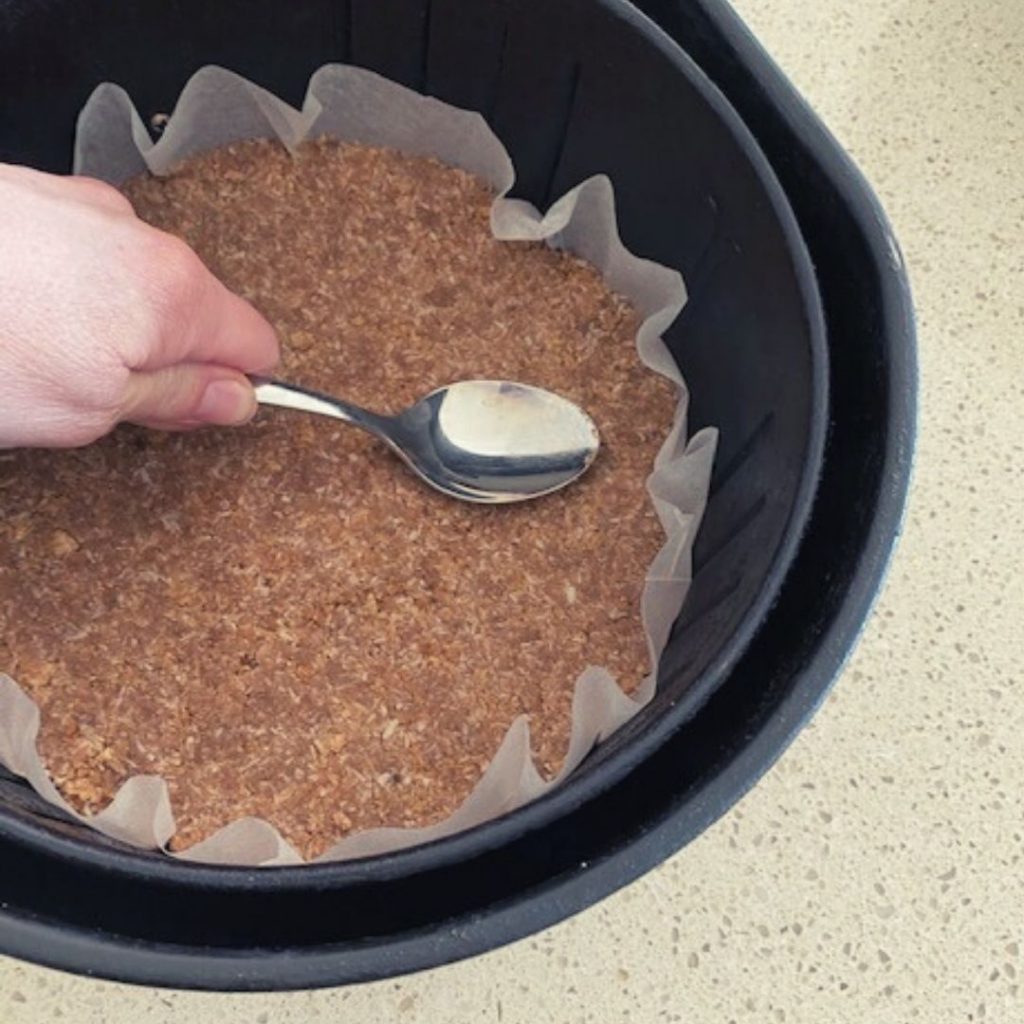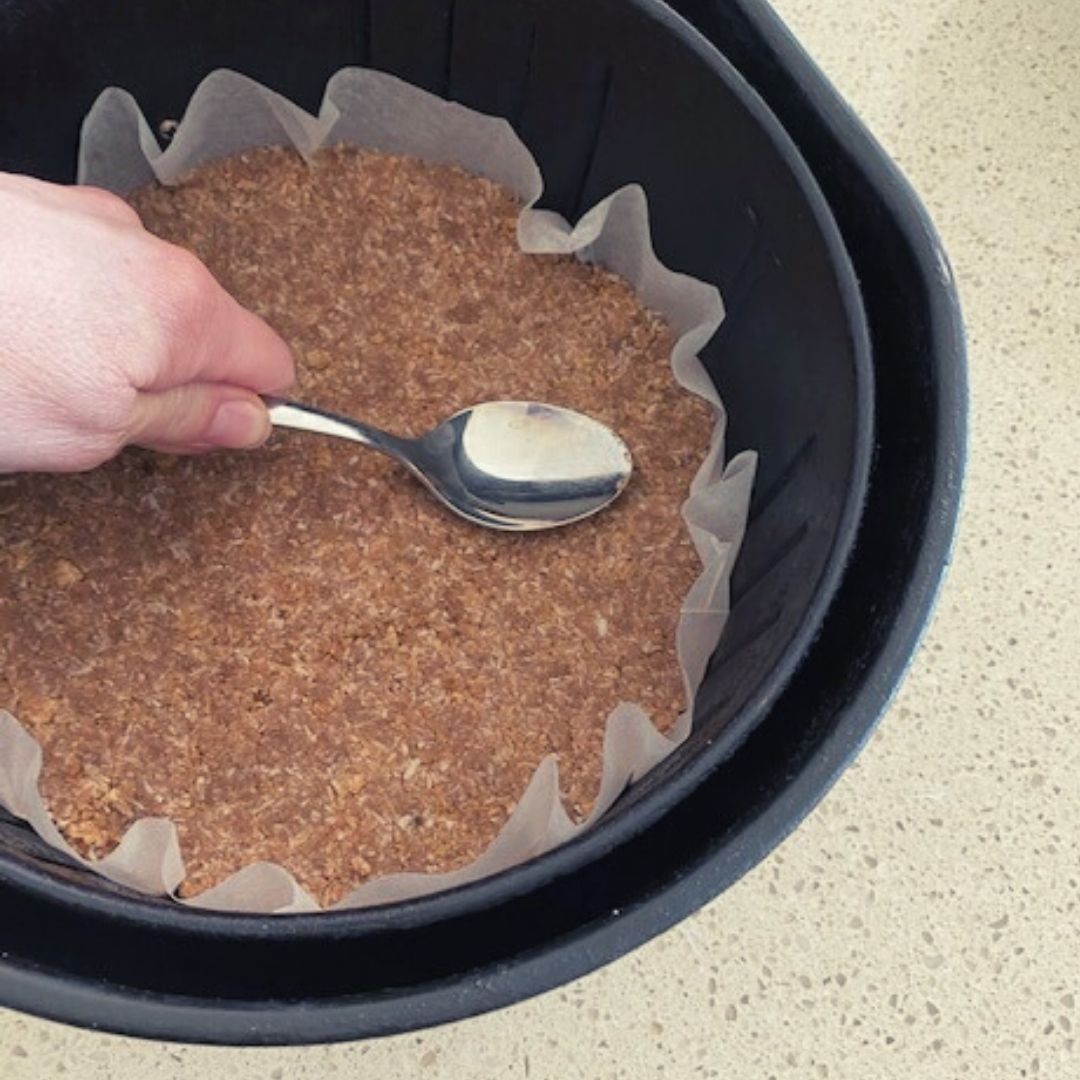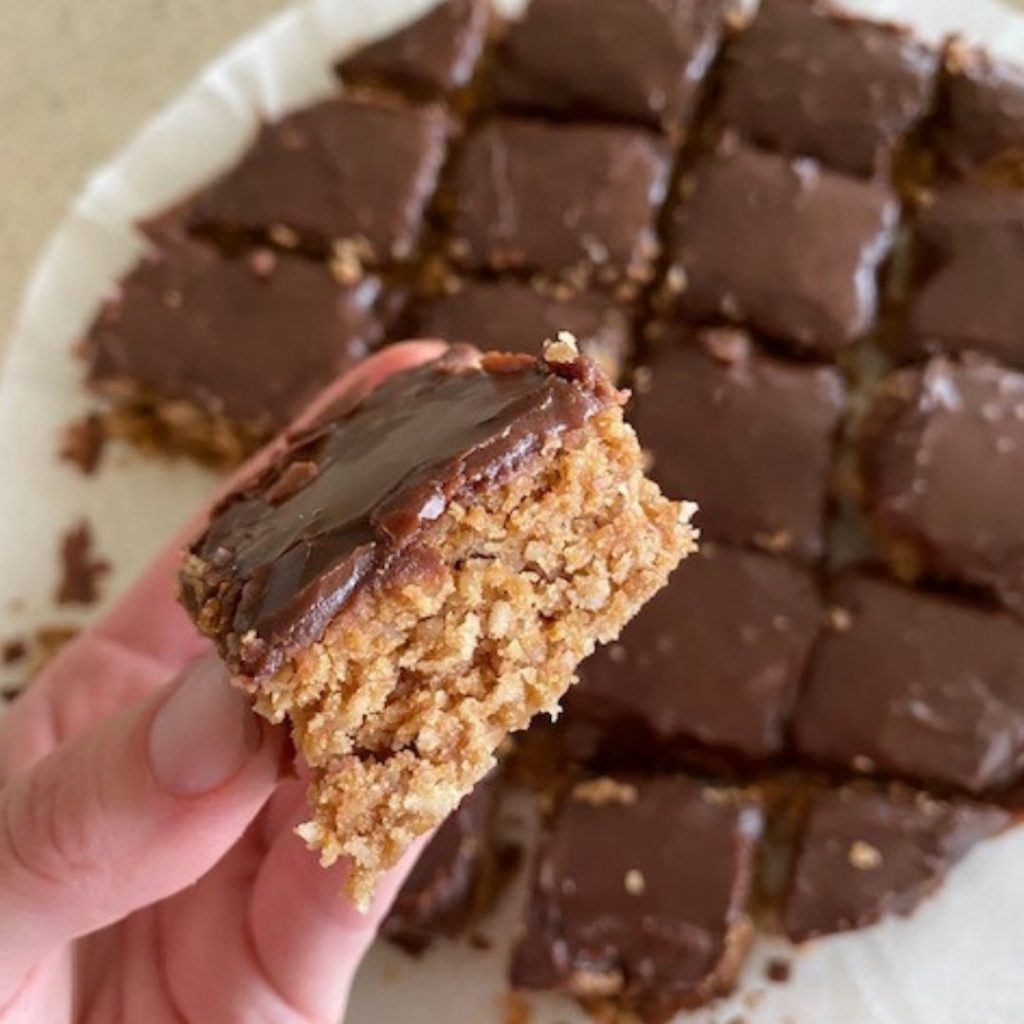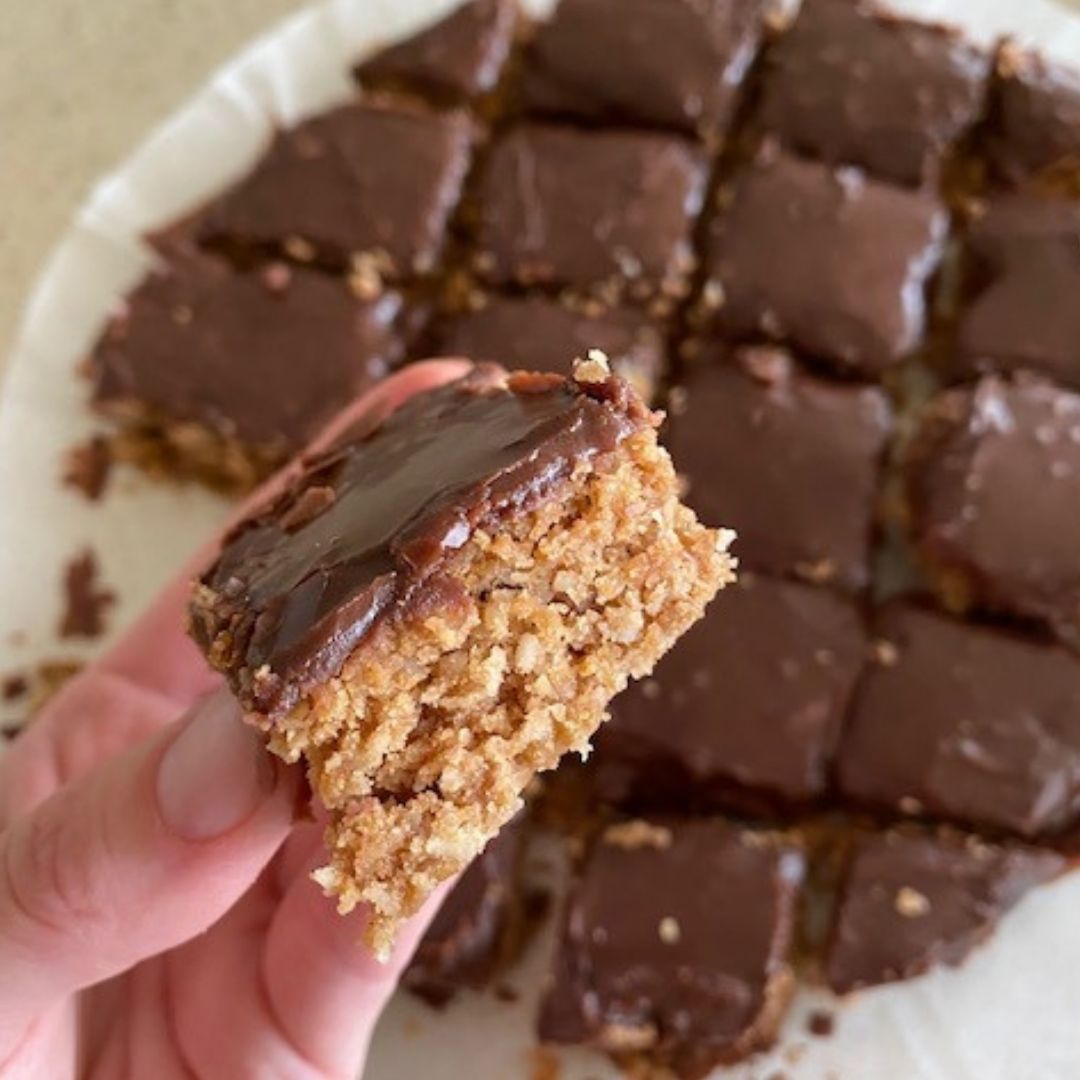 Mum's Weetbix Slice recipe
Keep scrolling for the tested and tweaked version.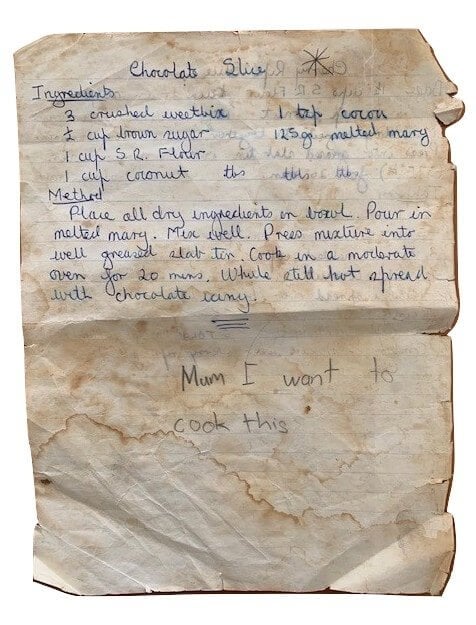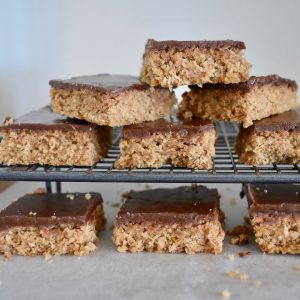 Weetbix Slice
An oldie but a goodie. You can't beat this classic Weetbix Slice, covered in chocolate icing.
Print
Pin
Rate
Ingredients
3

weetbix

(or 55 grams of another similar wheat-based cereal)

1/2

cup

brown sugar

1

cup

SR flour

1

cup

desiccated coconut

1

teaspoon

cocoa

125

grams

butter
Icing
1 1/2

cups

icing sugar

1

tablespoon

cocoa

1

tablespoon

butter

(15 grams)

1-2

tablespoon

boiling water
Instructions
Pre-heat oven to moderate (I use 170 degrees celsius, fan-forced).

Grease a slice tin (approx 26 x 16 cm) and line with baking paper, leaving excess on the sides to lift out slice once cooked.

Crush weetbix into a bowl.

Add remaining dry ingredients to bowl and stir to combine.

Melt butter and add to dry ingredients. Mix well.

Press mixture into slice tin with hands and even the top surface using the back of a spoon.

Start preparing the icing a few minutes before the slice is ready to be removed from the oven. This slice is iced while hot from the oven.
Icing
Sift icing sugar and cocoa into a bowl.

Add 1 tablespoon of the boiling water to the butter and allow butter to melt.

Add melted butter mixture to icing sugar and mix well.

Add a little extra boiling water if necessary so the icing is soft enough to spread. Spread the icing over the slice while still hot.

Allow to cool completely before lifting from the tin using the baking paper and slicing into 24 pieces.
Airfryer Method
Using the 3.2L Kmart Air Fryer (or equivalent), use a circle of baking paper to line the basket so the paper reaches about one third to half way up the side of the basket.

Make the slice base according to the instructions above and pour mixture into air fryer basket.

Press down with your hands to make the base even and firm.

Smooth out the base further using the back of a spoon.

Cook in the air fryer at 155 degrees celsius for 20 minutes.

Make up icing according to instructions above a few minutes before the base finishes cooking.

Once base is cooked, remove basket and pour icing over base while still hot.

Place basket on bench so that it can cool evenly.

Allow to cool completely before lifting slice from basket, lifting gently around the sides until it comes out of the basket in one piece.
Nutrition
Calories:
120
kcal
|
Carbohydrates:
17
g
|
Protein:
1
g
|
Fat:
6
g
|
Saturated Fat:
4
g
|
Cholesterol:
12
mg
|
Sodium:
44
mg
|
Potassium:
27
mg
|
Fiber:
1
g
|
Sugar:
12
g
|
Vitamin A:
145
IU
|
Vitamin C:
1
mg
|
Calcium:
6
mg
|
Iron:
1
mg