These choc-coated balls of crunchy peanut-y bliss are so good you may need to hide them!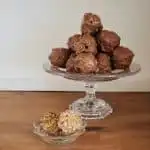 These Crunchy Peanut Balls are exactly what you'd expect from the name – choc-coated balls of crunchy, peanut-y bliss.
They're so good, you may need to hide them!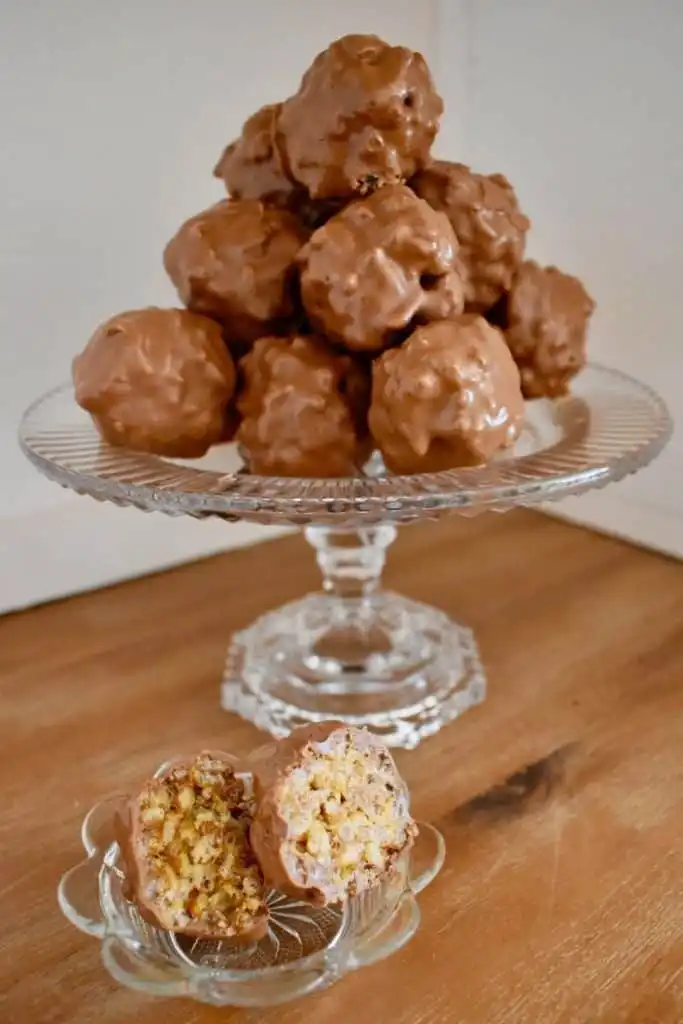 A treat worth hiding (or sneaking)
My mum often used to make these little treats for family parties and to celebrate Christmas.
To say they were popular is a serious understatement.
At our family parties, everyone would bring a plate or two of homemade food. We'd all anticipate sweet time, when the tables could hardly hold all the wonderful sweets that had been prepared. Pavlovas, sponges, brandy snaps and caramel tarts were just some of the highlights for me.
And, these Crunchy Peanut Balls seemed to be everybody's favourite. I remember some of my cousins sneaking a few before official "dessert time".
They were also a favourite of my Pop Mac, Nana Ling's son-in-law.
I remember my mum sometimes taking a little plate of them to him in his garage. The garage was one of his favourite places, and unless he was in his vegetable garden, watching cricket, asleep on the front verandah or doing the dishes for Nan, you'd usually find him there. He'd quickly hide the little plate of Crunchy Peanut Balls in his garage fridge. His wife, my Nan Mac and Nana Ling's daughter, had a serious sweet tooth. I think this was the only way my mum could be sure he'd get his hands on the Crunchy Peanut Balls he loved so much.
Crunchy Peanut Balls: thanks, Mum!
This recipe comes to you thanks to my mum. She says she was inspired by a slice recipe and decided to experiment by making some choc-coated peanut balls.
They've certainly been a success and I'm so happy to be sharing them here.
My mum is a wonderful home cook, and I always loved sitting at our breakfast bar and watching her in action.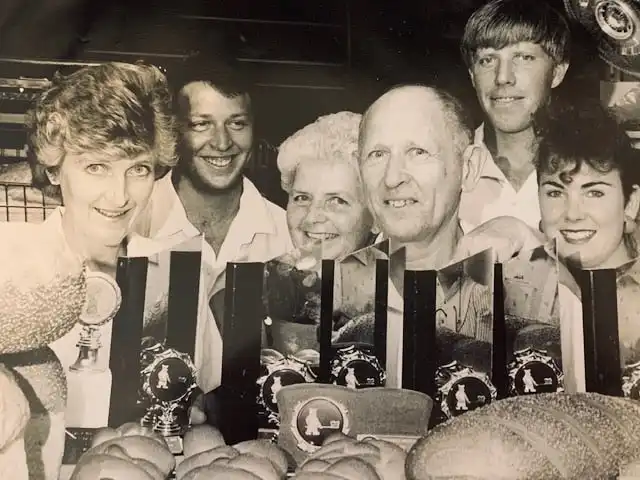 For many years, she also worked as a pastry cook in various bakeries around the Hunter Valley. Her slices are legendary and would sell out as soon as they hit the showcase.
I'm super lucky to have her on the end of the phone for troubleshooting tips when I'm cooking, and she always has plenty of home cooking ideas and inspiration.
Thanks, Mum!
(and if you try this recipe, you'll likely be saying "Thanks, Mum" too!)
The secret to making Crunchy Peanut Balls
My mum, used to working in a commercial environment, is quite quick-moving in the kitchen. And this recipe reminded me of that!
However, it's quite do-able and you'll find success if you remember these two things:
Think like a pro: Make sure you measure the ingredients accurately.

Be prepared: Read through the recipe and watch the quick how-to video first so you can move quickly when it comes to rolling the balls. Making sure the mixture isn't too hot, you need to get the balls rolled quickly before the mixture starts to set.
Ready to roll?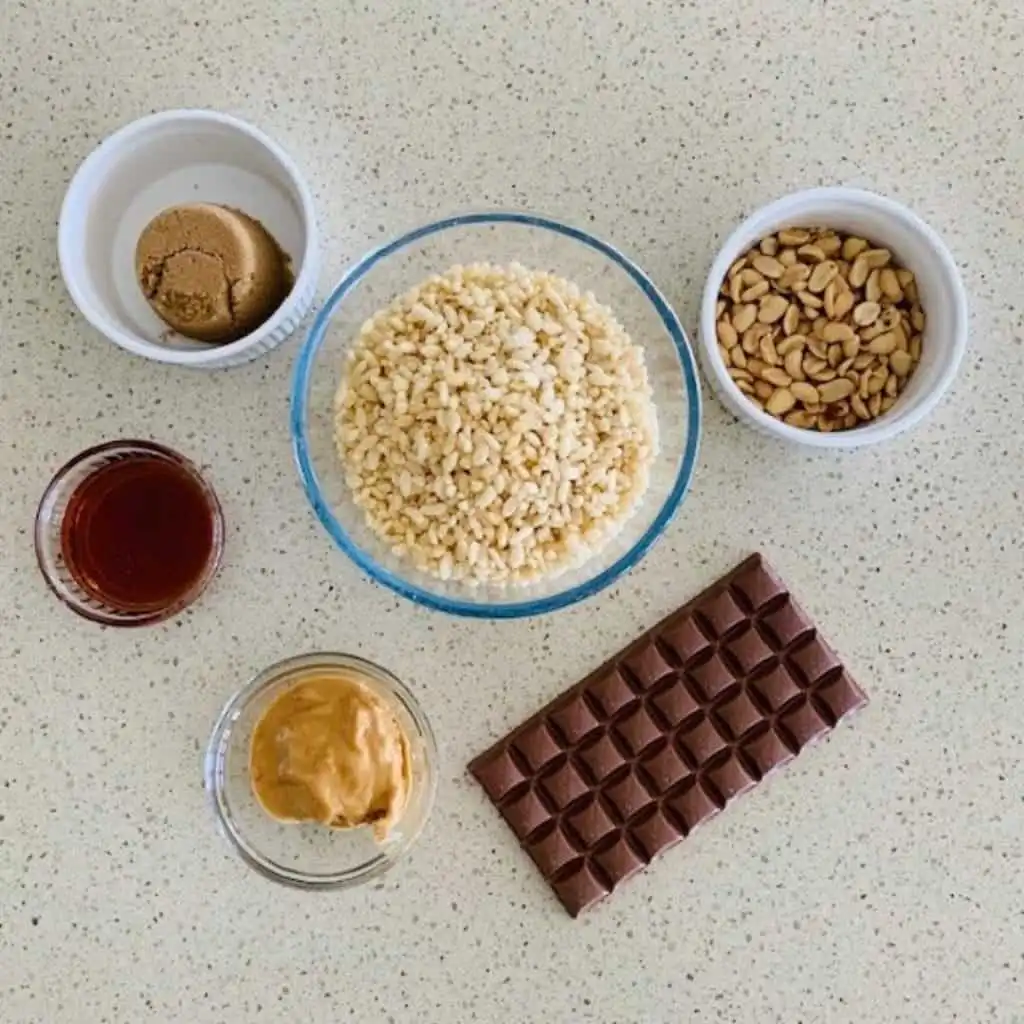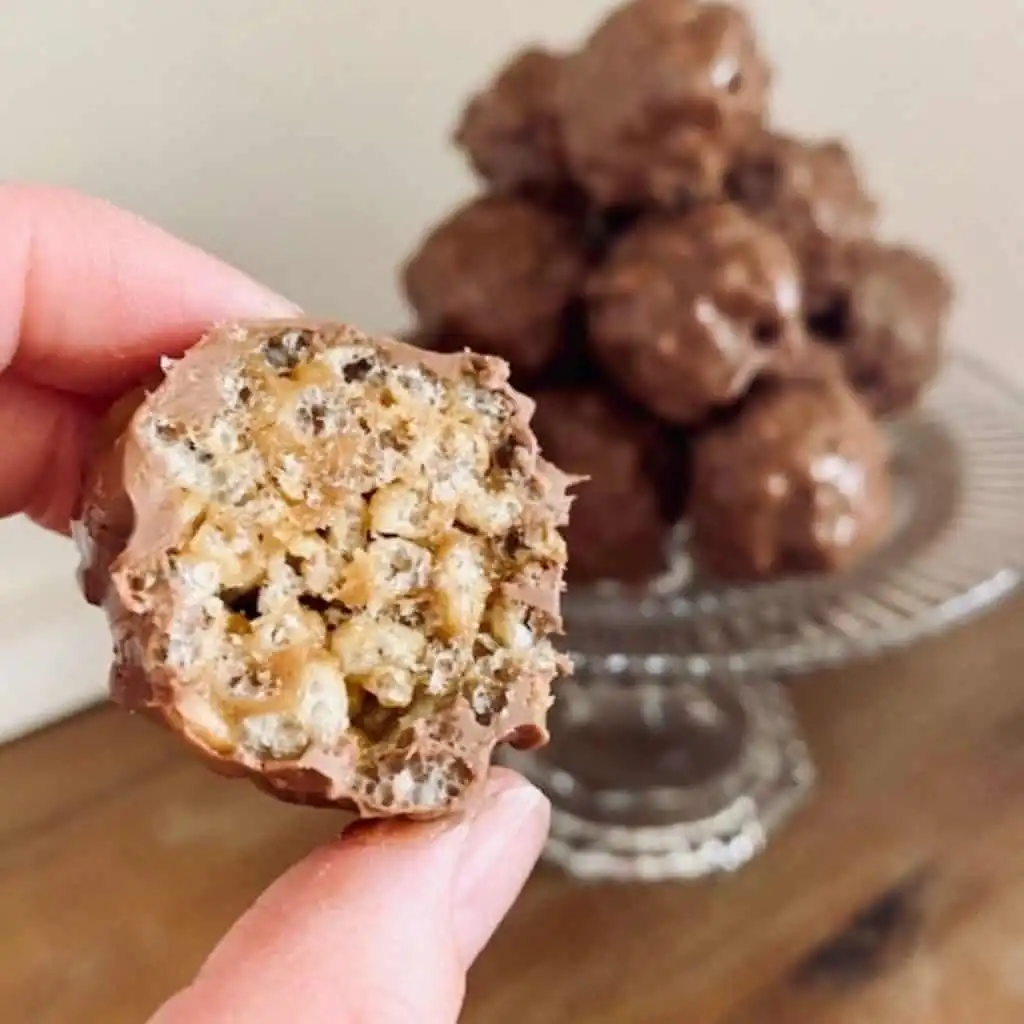 You're going to LOVE these Crunchy Peanut Balls.
Mum's Crunchy Peanut Balls recipe
Keep scrolling for the tested and tweaked version.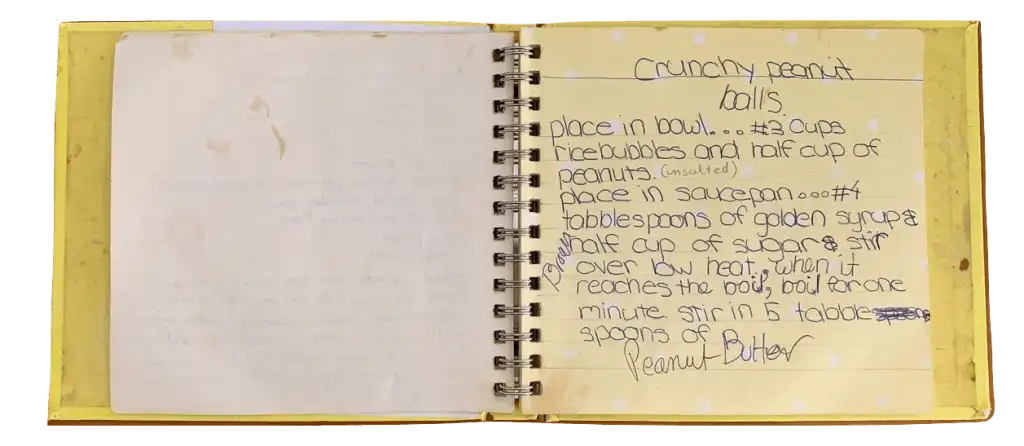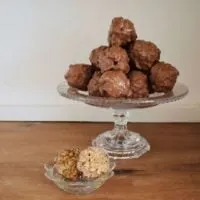 Crunchy Peanut Balls
These choc-coated balls of crunchy peanut-y bliss are so good you may need to hide them!
Print
Pin
Rate
Ingredients
3

cups

rice bubbles

1/2

cup

salted peanuts

1/4

cup

golden syrup

(you could also try corn syrup or maple syrup)

1/2

cup

brown sugar

1/3

cup

smooth peanut butter

270

gram

milk chocolate

(one and a half family blocks)
Instructions
Place rice bubbles and peanuts in a mixing bowl and stir to combine.

Put golden syrup and sugar in a saucepan and melt over low heat, stirring continuously. This should take a few minutes.

Increase heat to medium and bring mixture to a slow boil, continuing to stir. Allow to boil for one minute, stirring, being careful not to burn the mixture. Remove from heat if the mixture starts to boil too vigorously and then return.

Remove the mixture from heat and stir in the peanut butter. Return to heat briefly to encourage a smooth mixture if the peanut butter remains lumpy.

Pour mixture over rice bubbles and peanuts and stir quickly to combine.

Working quickly so the mixture doesn't set, scoop spoonfuls of mixture and roll into balls with your hands (testing first that the mixture isn't too hot). Place the balls on a tray lined with baking paper.

Place tray into fridge for at least half an hour to cool.

Melt chocolate in microwave using 20 second bursts and stirring between each burst.

Drop the balls into the chocolate, one or two at a time, and then lift out using two forks. Allow excess chocolate to drain off and then place the balls onto a lined tray.

Place the tray into the fridge for at least an hour to allow chocolate to set.
Video
Nutrition
Calories:
135
kcal
|
Carbohydrates:
19
g
|
Protein:
2
g
|
Fat:
7
g
|
Saturated Fat:
3
g
|
Sodium:
54
mg
|
Potassium:
91
mg
|
Fiber:
1
g
|
Sugar:
14
g
|
Vitamin A:
233
IU
|
Vitamin C:
2
mg
|
Calcium:
11
mg
|
Iron:
2
mg