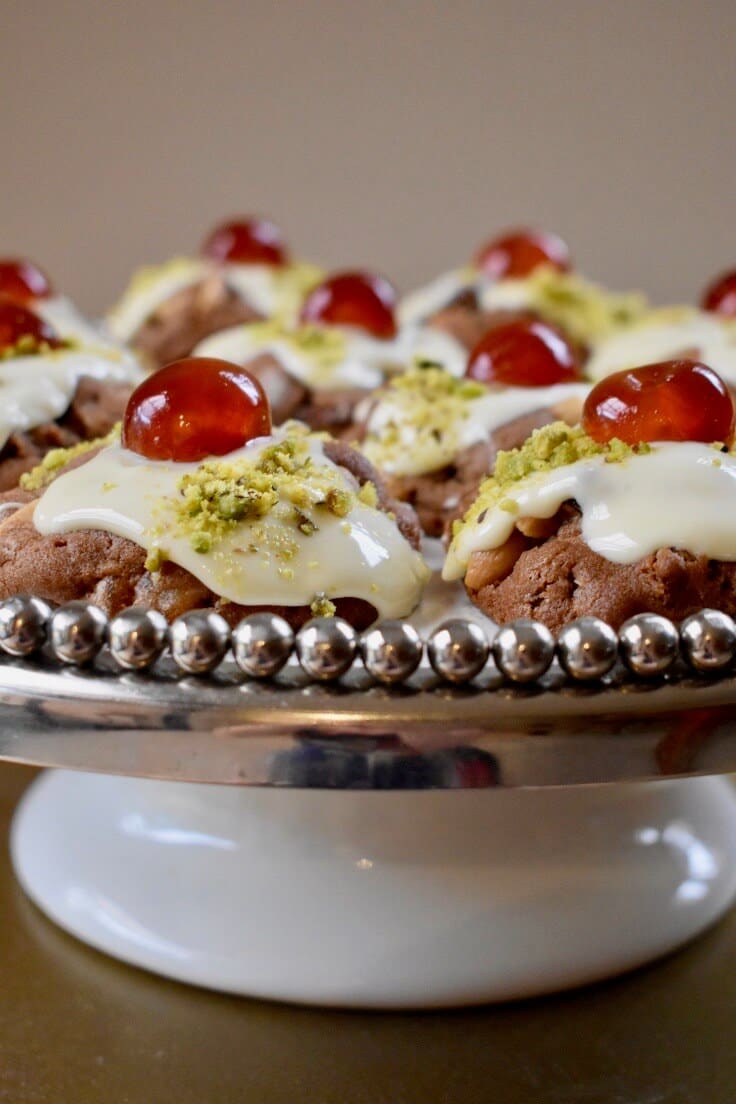 Packed with sultanas, peel and peanuts, and topped with a little white chocolate, these fruit and nut clusters are only a little bit naughty and a lot nice. 
We've decorated them here with red cherries and crushed green pistachio to add a little Christmas magic.
This Fruit and Nut Clusters recipe is a nice variation on the cluster recipes that use only chocolate. Here, the clusters are held together with a biscuit-y mixture and topped with chocolate.
Nana Ling's Fruit and Nut Clusters recipe
Keep scrolling for the tested and tweaked version.