A sweet way to preserve the tangy goodness of passionfruit pulp.
Passionfruit pulp: is there anything that smells so wonderful, looks so exotic and conjures up so many recipe ideas?
Nana Ling has quite a few lovely recipes jotted down in her notebooks, including this simple passionfruit curd recipe.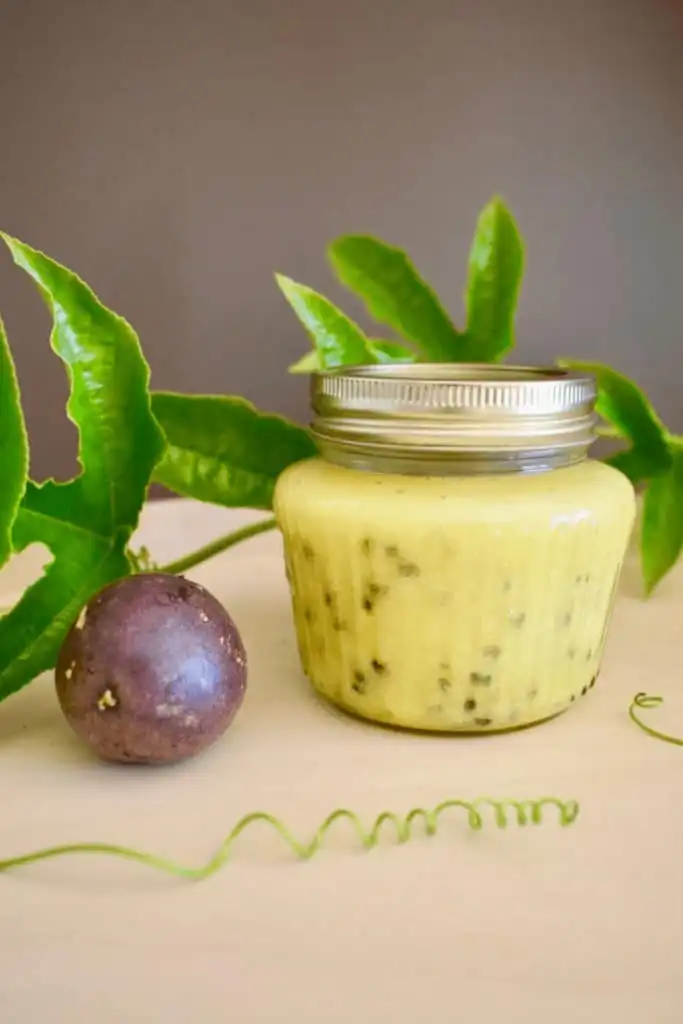 Growing Passionfruit
When we moved to Maitland in January this year, a gorgeous passionfruit vine was the star of a small vege patch the previous owners had set up.
I've put a little work into expanding the vege patch, but the passionfruit vine still wants to be the star. It's gone absolutely gangbusters in the last month or so!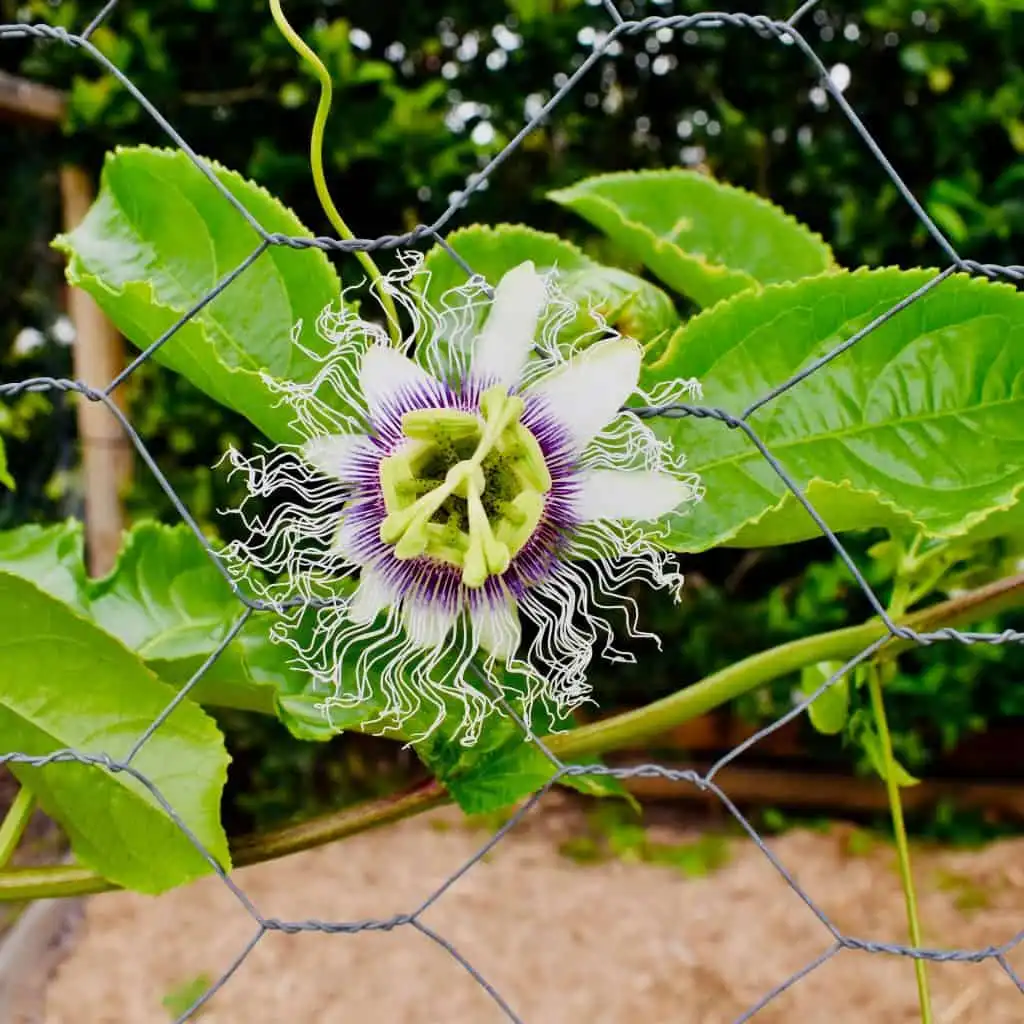 A simple and versatile passionfruit recipe
As I'm watching the passionfruits growing on our backyard vine, and there's easily 100 out there, I'm thinking about how I'll make sure I don't waste even one.
Passionfruit pulp spread generously over a pavlova is one of my favourite ways to enjoy this colourful, tangy fruit. However, there are only so many pavs one can eat!
So, back to the question of what to do with this avalanche of passionfruit. There are plenty of ways to find recipe ideas these days, but instead of turning to Google first, like I do with many things these days, I turn to Nana Ling.
And, like most times, Nana Ling has plenty of answers. I found several passionfruit recipes and the first that jumped out at me was this easy passionfruit curd – sometimes known as passionfruit cheese or passionfruit butter.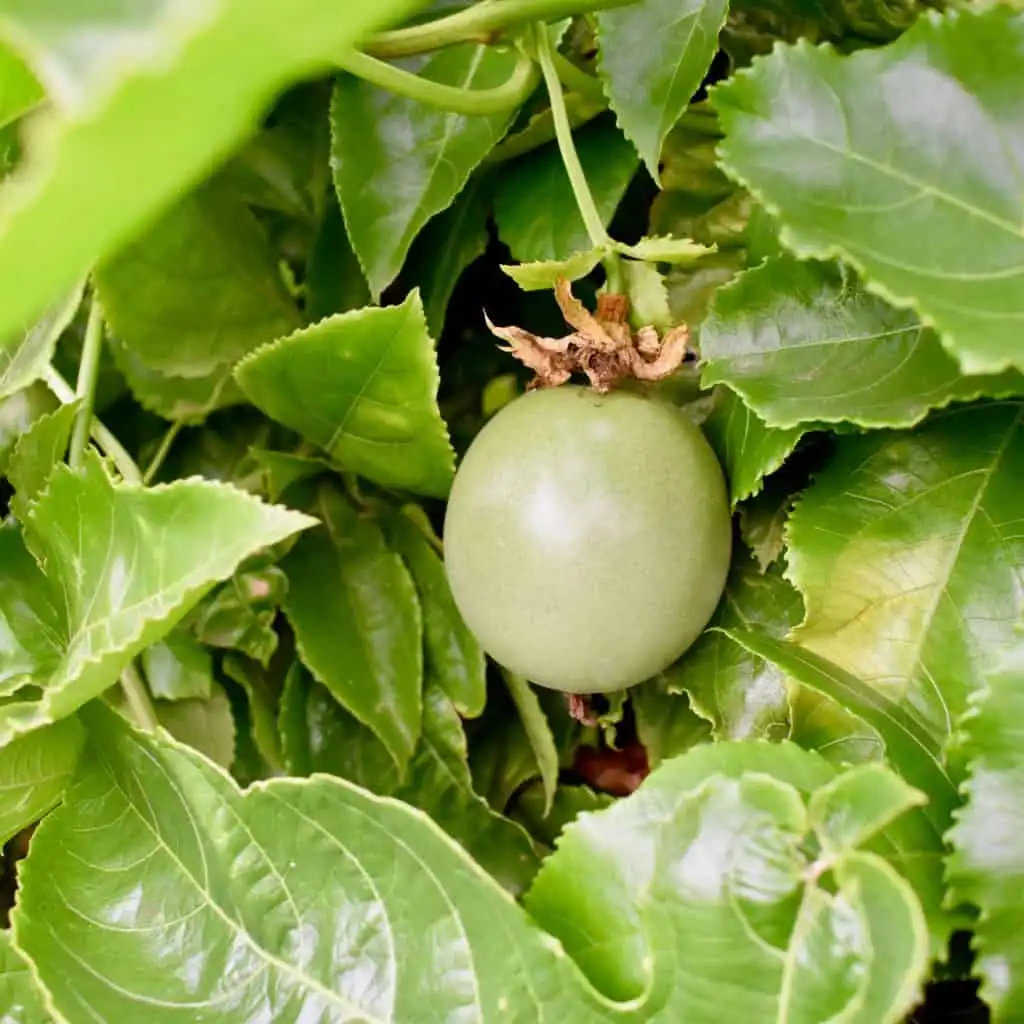 Turning surplus passions into a treat you can enjoy for weeks
They key to making passionfruit curd is to continue stirring over low heat, not letting the mixture boil at any point.
You'll spend only 10 minutes at the stove and the entire process should take less than half an hour.
Once you've made your curd, jarred it and chilled for at least an hour, the options are endless:
Buy a tart case from the supermarket to create a passionfruit curd tart
Spread it on pancakes, crepes or scones
Use it to sandwich a sponge or macrons together
Dollop it on ice-cream
Eat it straight from the jar.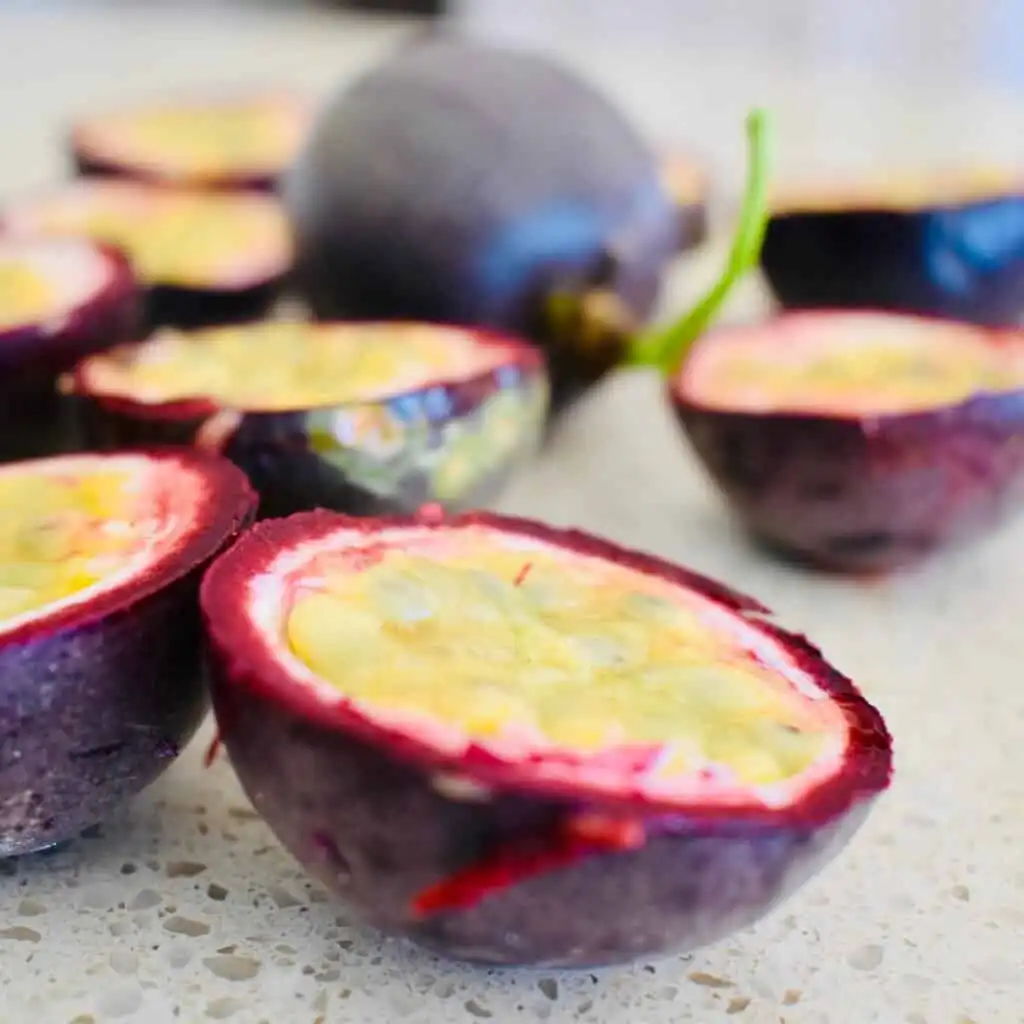 Nana Ling's Passionfruit Curd recipe
Keep scrolling for the tested and tweaked version.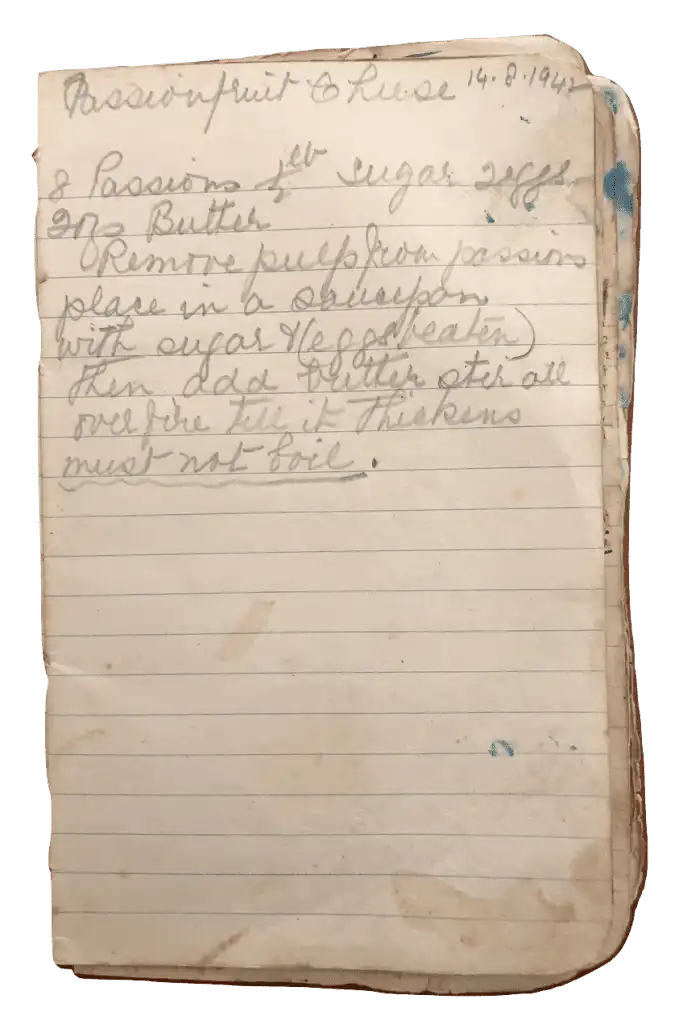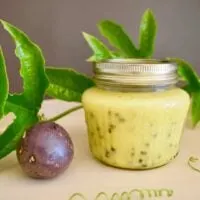 Passionfruit Curd
A sweet way to preserve the tangy goodness of passionfruit pulp.
Print
Pin
Rate
Ingredients
8

passionfruits

225

grams

caster sugar

60

grams

butter

2

eggs
Instructions
Combine passionfruit pulp and all other ingredients in a saucepan. Stir well to combine.

Place saucepan on law to medium heat and stir until the mixture starts to thicken.

Replace spoon with a whisk and continue to stir with the whisk until mixture thickens to a cake batter-like consistency. The whole process should take about 10 minutes.

Pour mixture into a sterilised jar and place into fridge.
Nutrition
Calories:
139
kcal
|
Carbohydrates:
26
g
|
Protein:
2
g
|
Fat:
4
g
|
Saturated Fat:
2
g
|
Cholesterol:
30
mg
|
Sodium:
50
mg
|
Potassium:
166
mg
|
Fiber:
5
g
|
Sugar:
20
g
|
Vitamin A:
710
IU
|
Vitamin C:
13.6
mg
|
Calcium:
10
mg
|
Iron:
0.8
mg