These pretty winged cupcakes take the ordinary cupcake to new heights.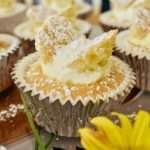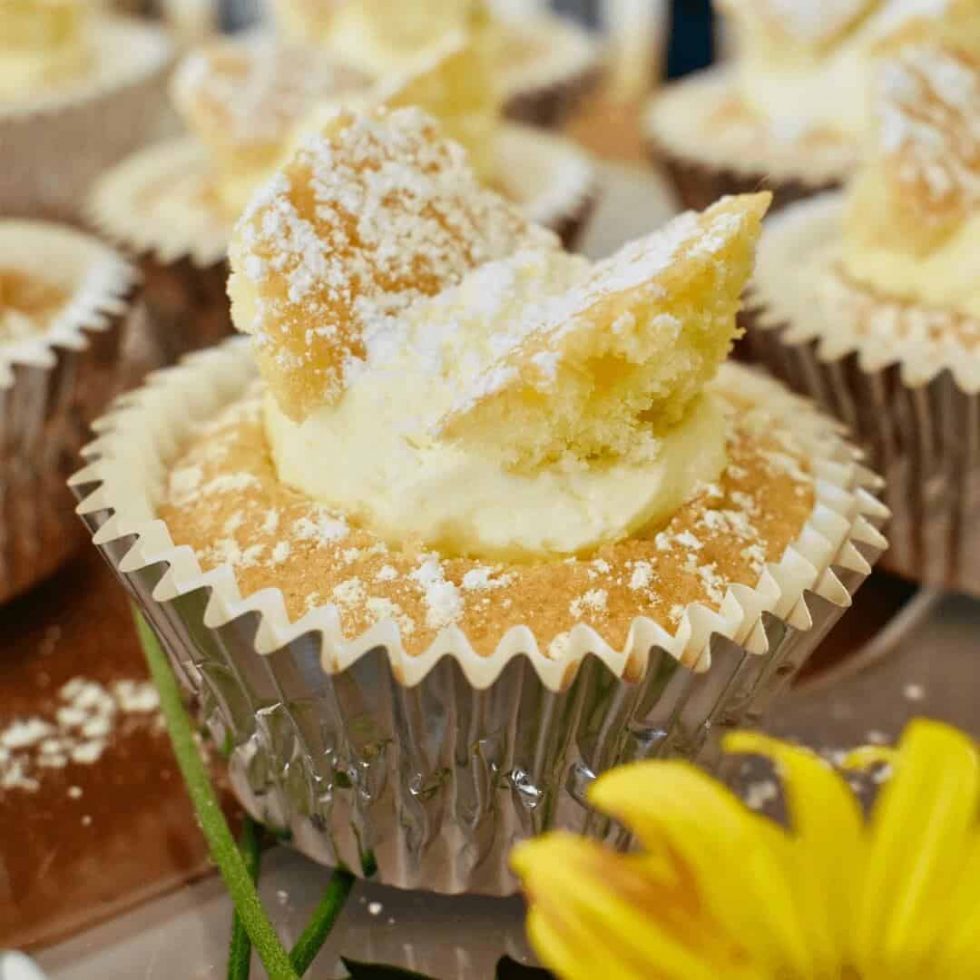 Butterfly cakes are cupcakes with a little added magic.
Wings and a sprinkling of icing sugar take ordinary vanilla cupcakes to soaring new heights.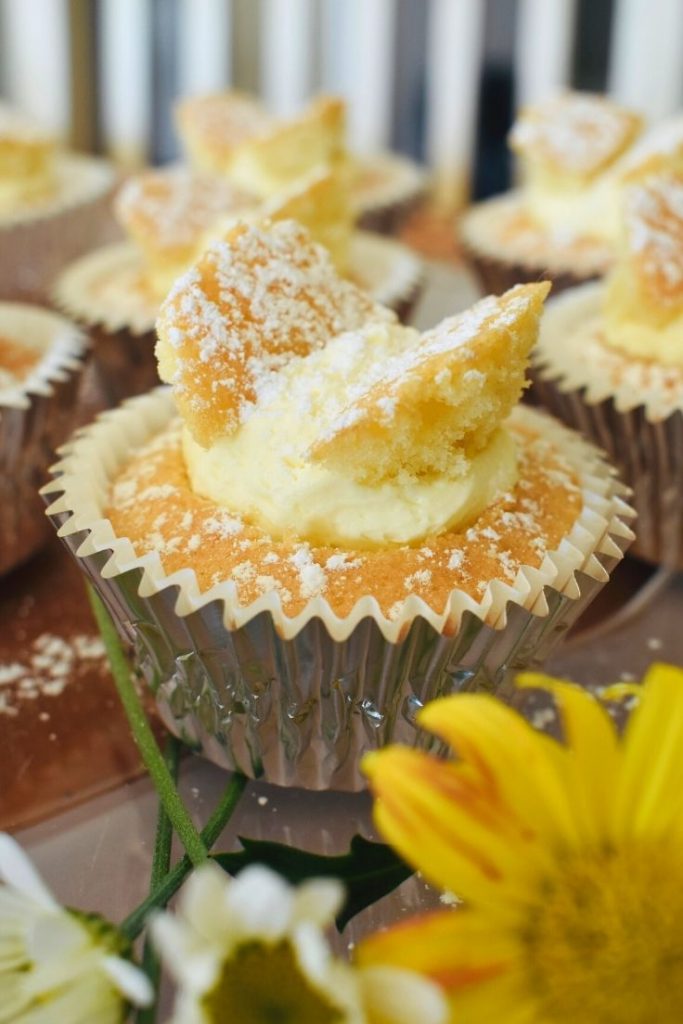 Birthdays and butterfly cakes
Whenever I see butterfly cakes – and we don't see them near enough these days – I think of kids' birthday parties when I was growing up in the 70's and 80's.
A big plate of these extra special cupcakes could usually be found amongst the party pies, frankfurts, pikelets, fairy bread, lollies and chips.
The birthday cake itself would be a simple one, iced generously with bright sprinkles. If you were lucky that year, you may be treated to a birthday cake from the Australian's Women's Weekly Children's Birthday Cake cookbook.
In this picture, I'm smiling on what appears to be my 5th birthday.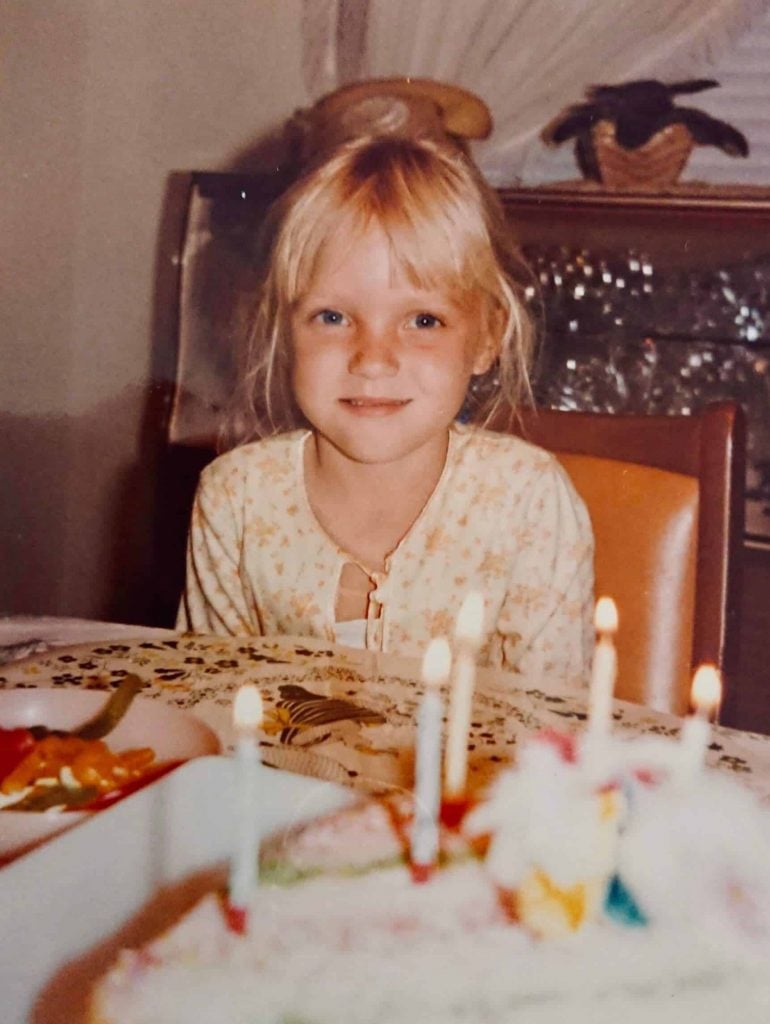 You can't see any cupcakes, but I have a rather large bowl of jelly snakes and candles glowing in front of me. I don't know what I wished for, but life was good so I didn't need to wish for much.
We'd just entered a new decade in this picture, the 80's.
The furnishings and the phone in the photo certainly don't know it, they're still stuck back in the good old 70's. Yes kids, that mustard thing above my head in the photo is a phone!
And I may not have known it back then, but I'm also smiling because I'm one of the last generations of kids to enjoy life with a mustard dial phone.
While we love our smartphones, the convenience comes with a cost.
Cooking Butterfly Cupcakes with Nana Ling
After a bit of a chaotic/disasterous few weeks with school holidays and a recipe that didn't end well (which meant I skipped a week on the blog), this week reminded me of why I love cooking with Nana Ling every week.
The cake recipe is a winner.
I've cooked it up several times now with perfect results each time. It's an easy recipe that produces 12 lovely cupcakes that look good and taste great.
I took the first batch I cooked up to a neighbour's bonfire night. They went down a treat, and the compliments I received made me smile for a few reasons.
First, well it's just nice to receive a compliment every now and again.
Second, it's always lovely to see other people enjoying food that you've spent time making.
And last but not least, it gave me pause to reflect for a brief moment.
In the warm glow of the bonfire, only a few kilometres from where Nana Ling and Nan Mac spent much of their lives, I wondered what they would think if they knew we were all enjoying their recipes so many, many years later.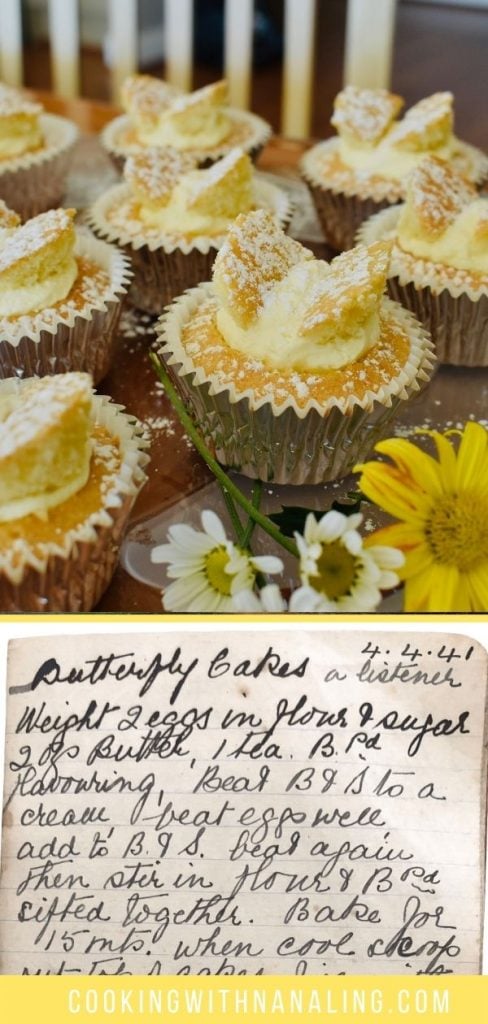 Tips for making perfect butterfly cakes
Weigh your eggs
This particular recipes recommends weighing your two eggs and using the same weight in sugar and flour. I've suggested 125 grams based on the eggs I used, but adjust your recipe accordingly if you have kitchen scales.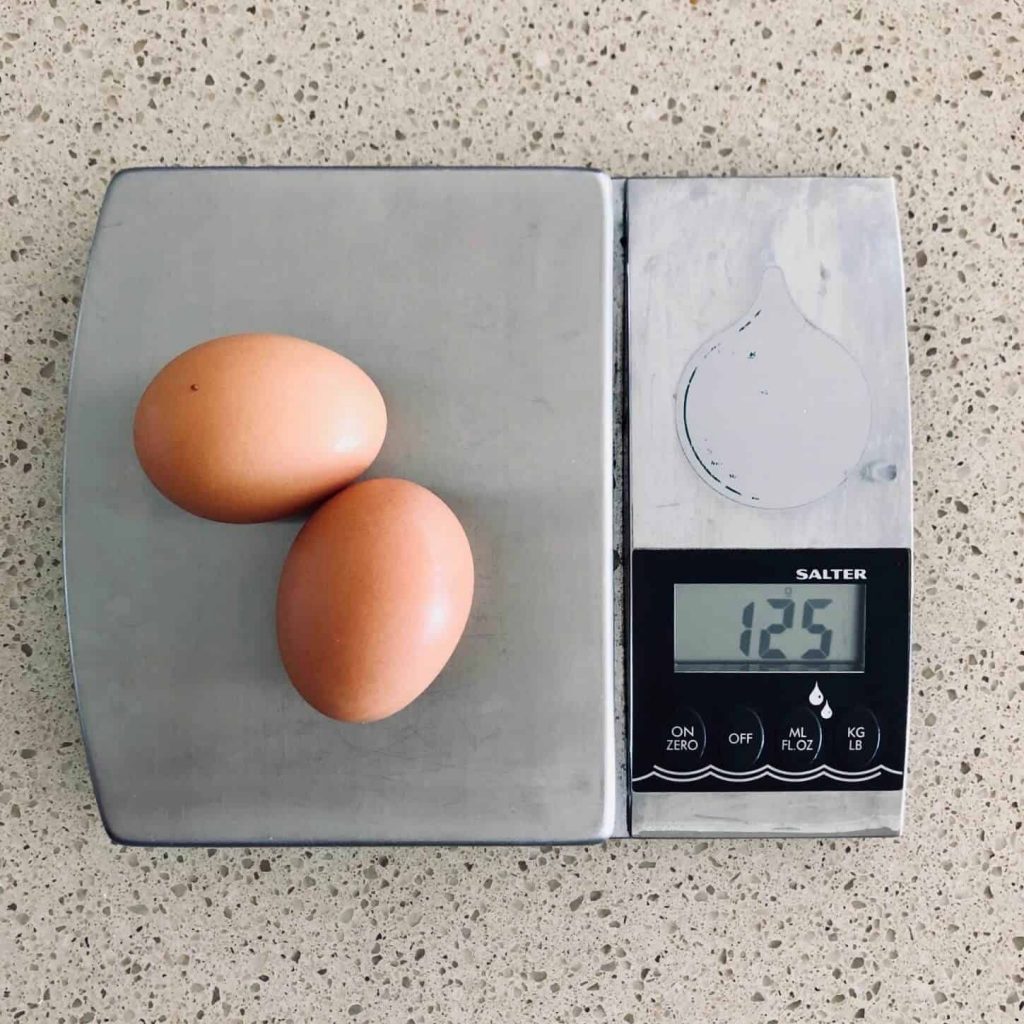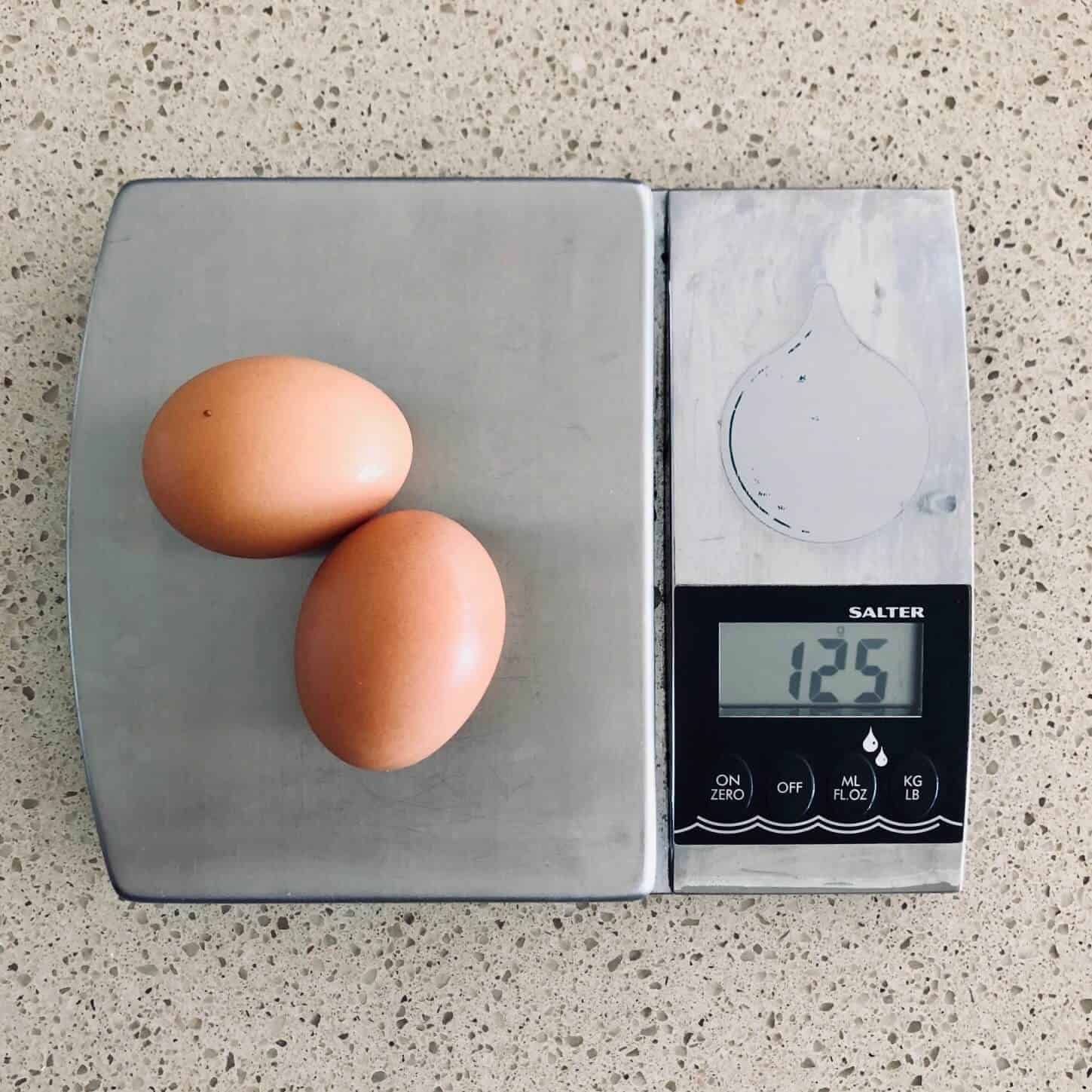 Get your wings angled right
To make your butterfly cakes look like butterflies you need to get the wings angled just right.
Watch the how-to video in this post to see how the cakes are assembled.
Nana Ling's Butterfly Cakes recipe
Keep scrolling for the tested and tweaked version.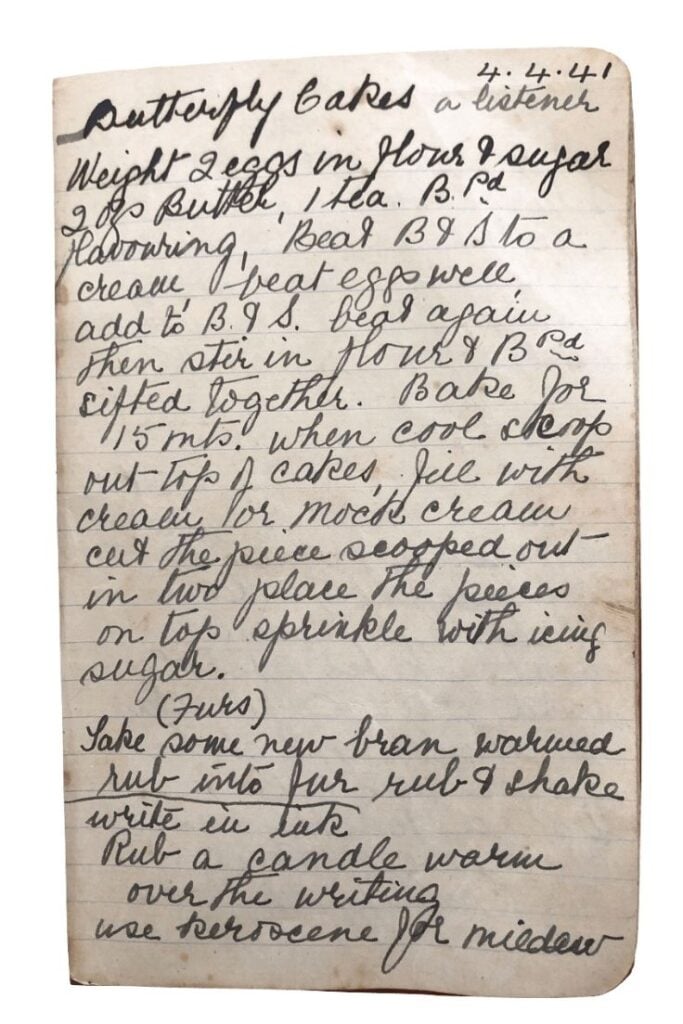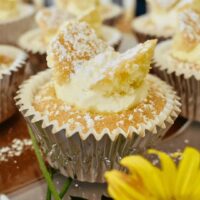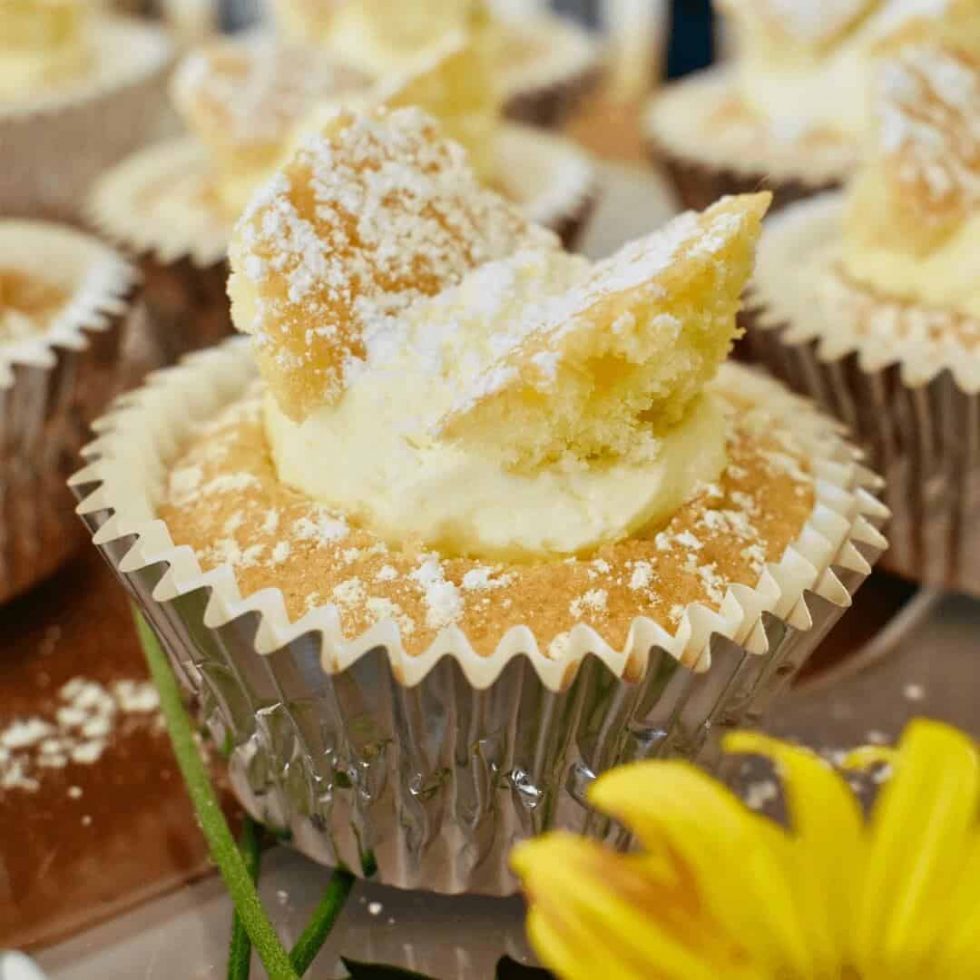 Butterfly Cakes
These pretty winged cupcakes take the ordinary cupcake to new heights.
Print
Pin
Rate
Ingredients
Cupcakes
2

eggs

125

grams

plain flour

125

grams

caster sugar

60

grams

butter

1

teaspoon

baking powder

1/2

teaspoon

vanilla essence
Mock Cream
1/2

cup

caster sugar

1/3

cup

water

225

grams

butter

1/2

cup

icing sugar
Instructions
Cupcakes
Preheat oven to 175 degrees celsius (fan-forced).

Line cupcake tins with 12 paper patty pans.

Beat butter and sugar to a cream.

Weigh eggs and, if necessary, adjust flour and sugar measurements above to match the egg weight.

Beat eggs well and add to butter and sugar mixture along with vanilla essence. Beat again to combine (1-2 minutes on medium speed in a stand mixer).

Sift flour and baking powder into mixture and fold together to form a smooth batter (lowest speed in a stand mixer).

Pour into cupcake patty pans.

Allow to cool completely after removing form the oven.
Mock cream
Combine water and sugar over heat until sugar is dissolved. Allow to cool completely.

Whip butter to a cream, then start adding sugar syrup slowly while continuing to beat.

Once sugar syrup is added, slowly add icing sugar while continuing to beat.
Assembling butterfly cupcakes
Cut a round circle in the top of each cupcake, leaving a little space at the edges and angling the knife towards the centre of the cupcake. You should be able to scoop out a cone shaped piece of the cupcake once the circle is complete.

Pipe mock cream into the centre of the cupcake.

Cut the cone-shaped piece of cake in half – you now have two wings to sit on top of the mock cream.

Once you've added the wings to all of the cupcakes, dust lightly with icing sugar.
Nutrition
Calories:
312
kcal
|
Carbohydrates:
32
g
|
Protein:
2
g
|
Fat:
20
g
|
Saturated Fat:
12
g
|
Cholesterol:
78
mg
|
Sodium:
181
mg
|
Potassium:
59
mg
|
Fiber:
1
g
|
Sugar:
24
g
|
Vitamin A:
635
IU
|
Calcium:
26
mg
|
Iron:
0.6
mg