The easiest strawberry jam recipe on the web!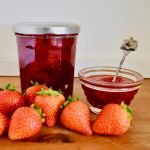 This strawberry jam recipe satisfies my two top jam-making essentials: it's simple and it works!
Once you make up this recipe you will never buy strawberry jam from the store again.
Trust me!
When it tastes this good and is so simple to make, you'll never go back to that stuff that sits on supermarket shelves.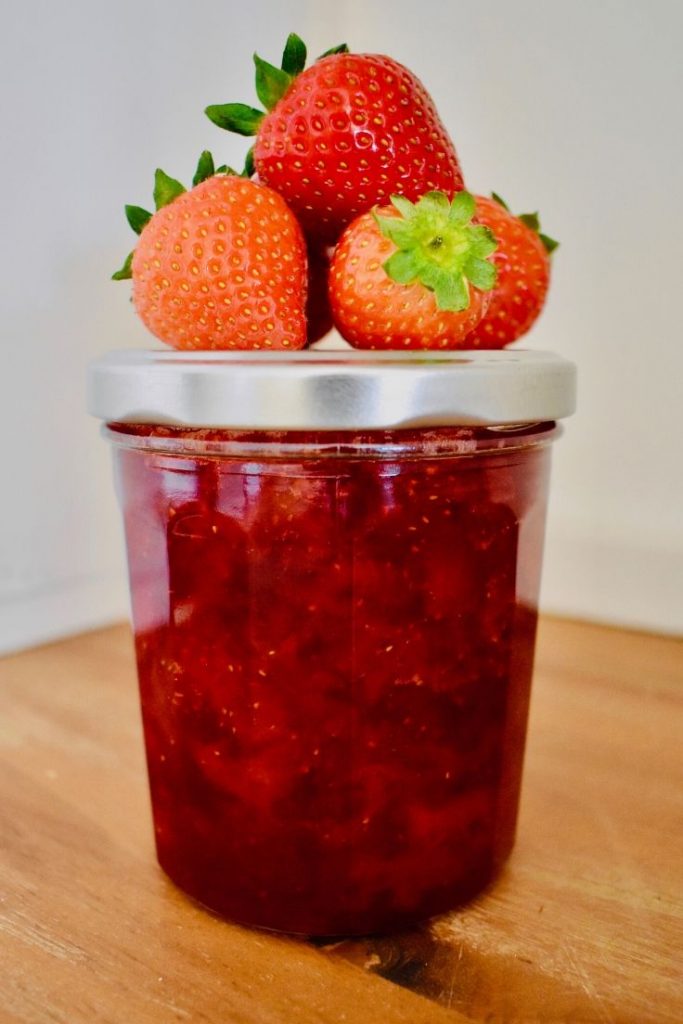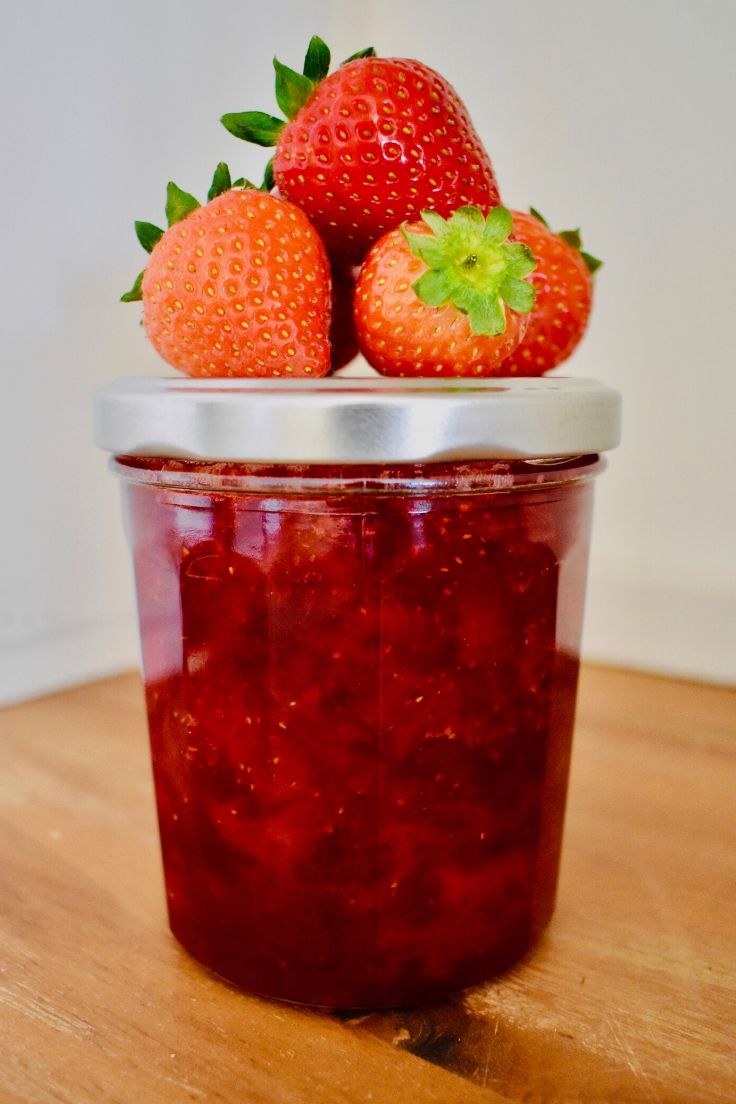 The simplest Strawberry Jam Recipe ever
I must admit I've always been a little afraid of jam making – with all the talk of sterilisation, water baths, pectin and setting.
And it's hard to get the balance right. Jam seems to go from runny to toffee in an instant in my kitchen.
But after testing and tweaking, and stirring and sweating, I've come up with this strawberry jam recipe that anyone can make.
And I promise I won't mention pectin or water baths!
This is a super simple recipe that is the product of my experimentation with Nana Ling's Mandarin Jam Recipe and a few other jam recipes I've tested over the years.
Getting started with strawberry jam making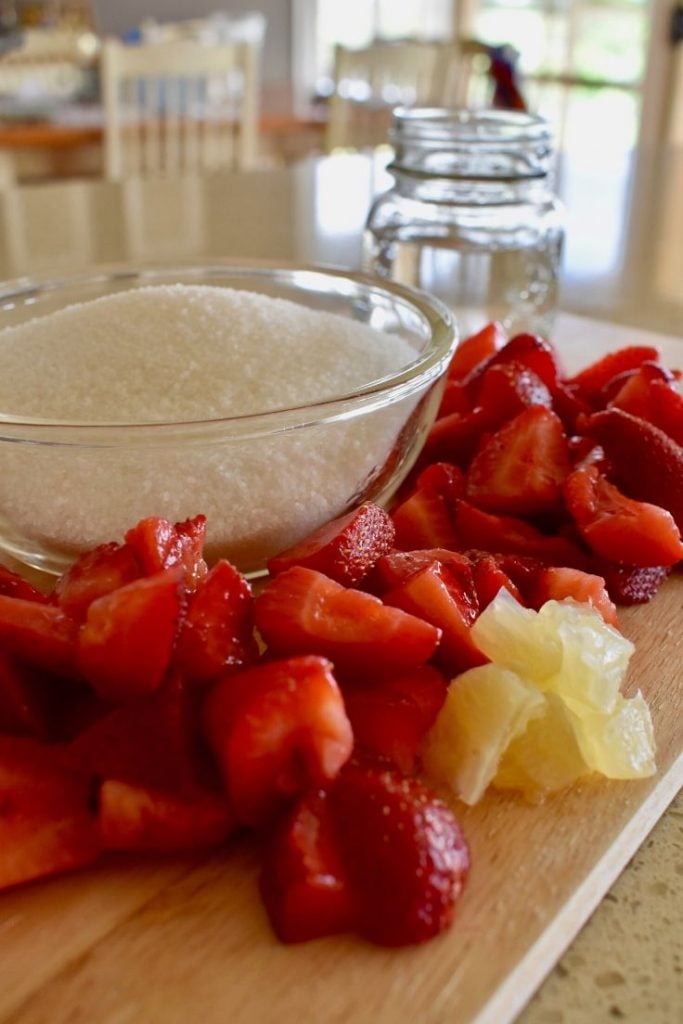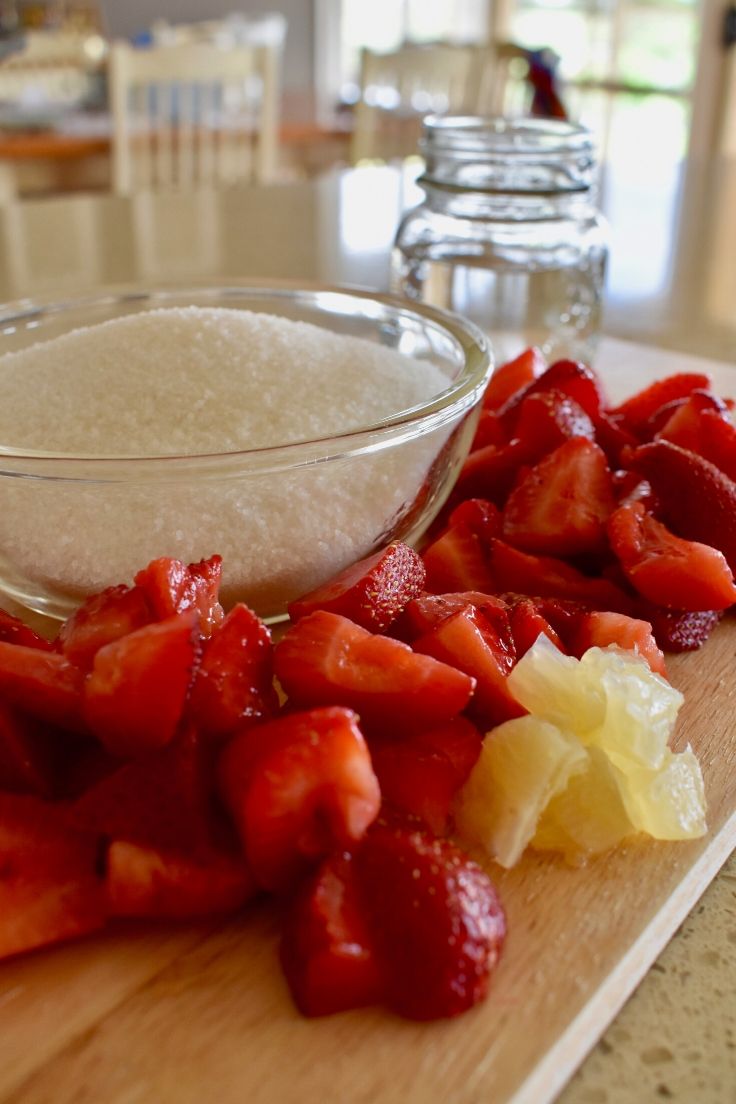 Before you get started, keep these things in mind:
First, this recipe makes up just one medium sized jar of strawberry jam. So multiply the quantities by the number of jars you'd like to make.
Second, when choosing your strawberries look for ripe fruit for a flavour-packed jam. Score bonus points if you scoop them up when they're on special.
When sterilising jars, you can keep it simple by sterilising a store-bought food jar on an intensive wash in the dishwasher. No need to follow any other elaborate jarring ritual.
Finally, you'll also need to have a lemon and some jam setting sugar on hand.
Shhh
Yes, this recipe uses jam setting sugar to make things easier.
But we don't need to tell anyone about our secret ingredient!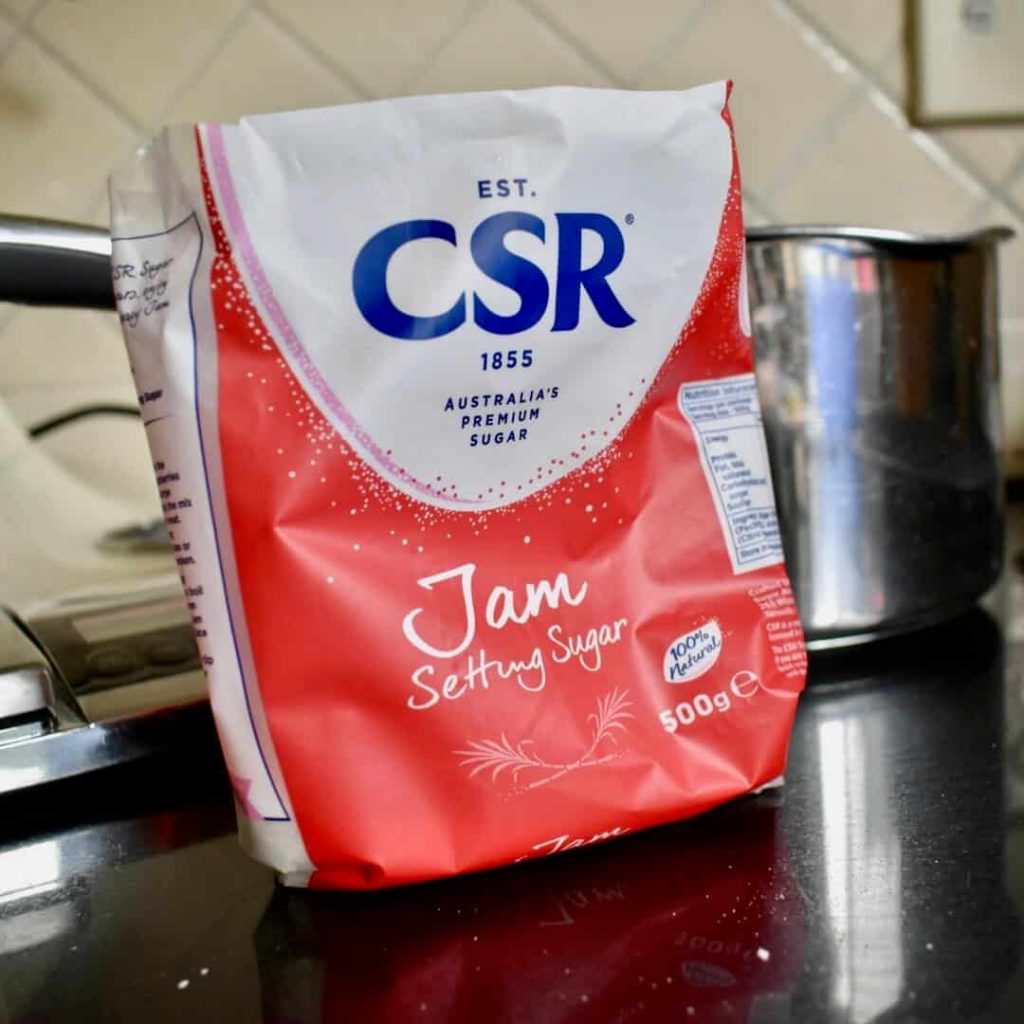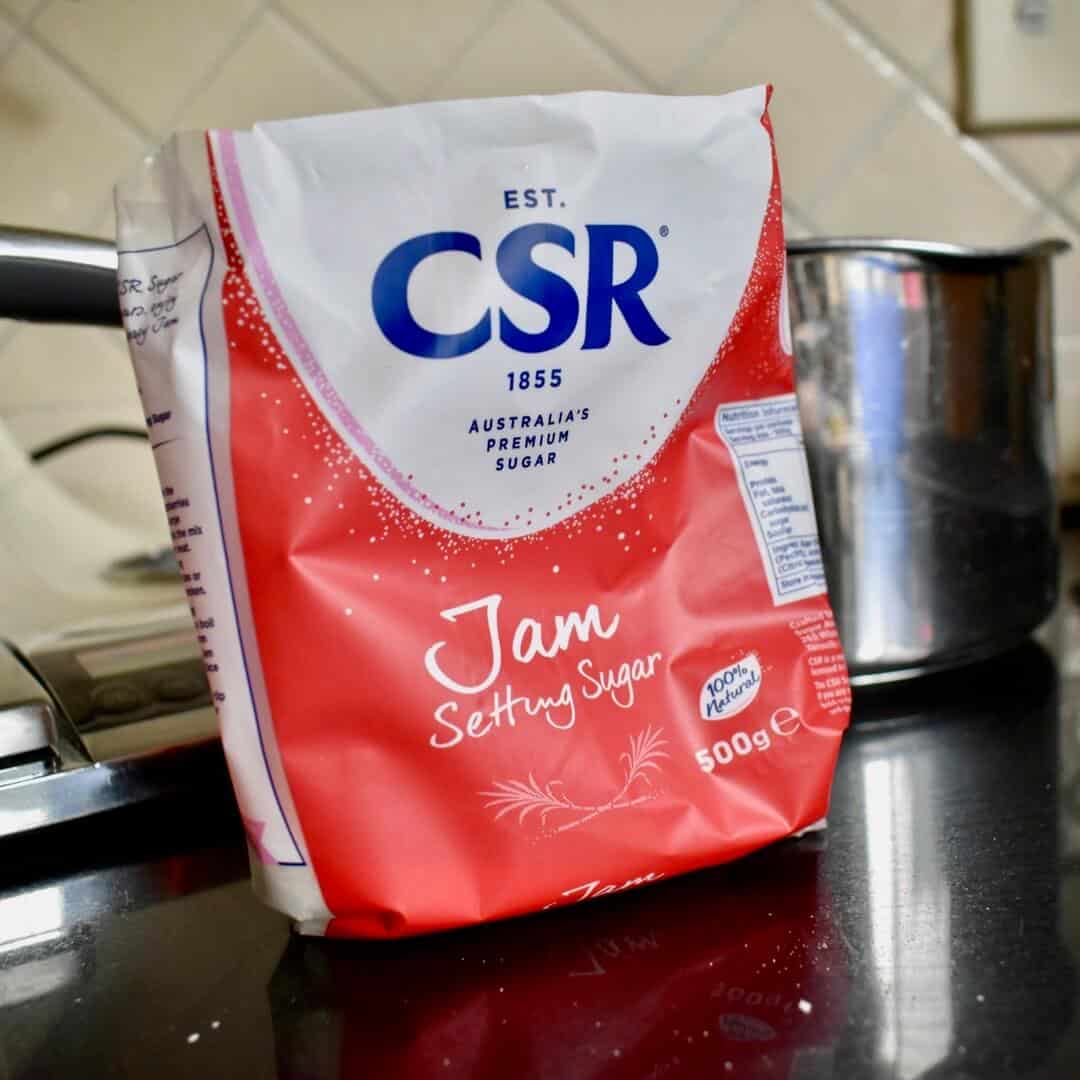 Keeping it simple
What can be easier than throwing all of the ingredients in the saucepan?
No need to boil the fruit first, just put everything into the saucepan and you're ready for some jam making.
Grab your wooden spoon, you'll need that too.
Got 10 minutes?
Of course you have, and that's all you need once you've brought the mixture to the boil (while stirring every now and then).
Boil your jam for 10 minutes and you're done!
If the jam seems a little too lumpy for your liking, mash it with a potato masher before pouring the hot mixture into the sterilised jars and placing the lid on the jar to form an air-tight seal.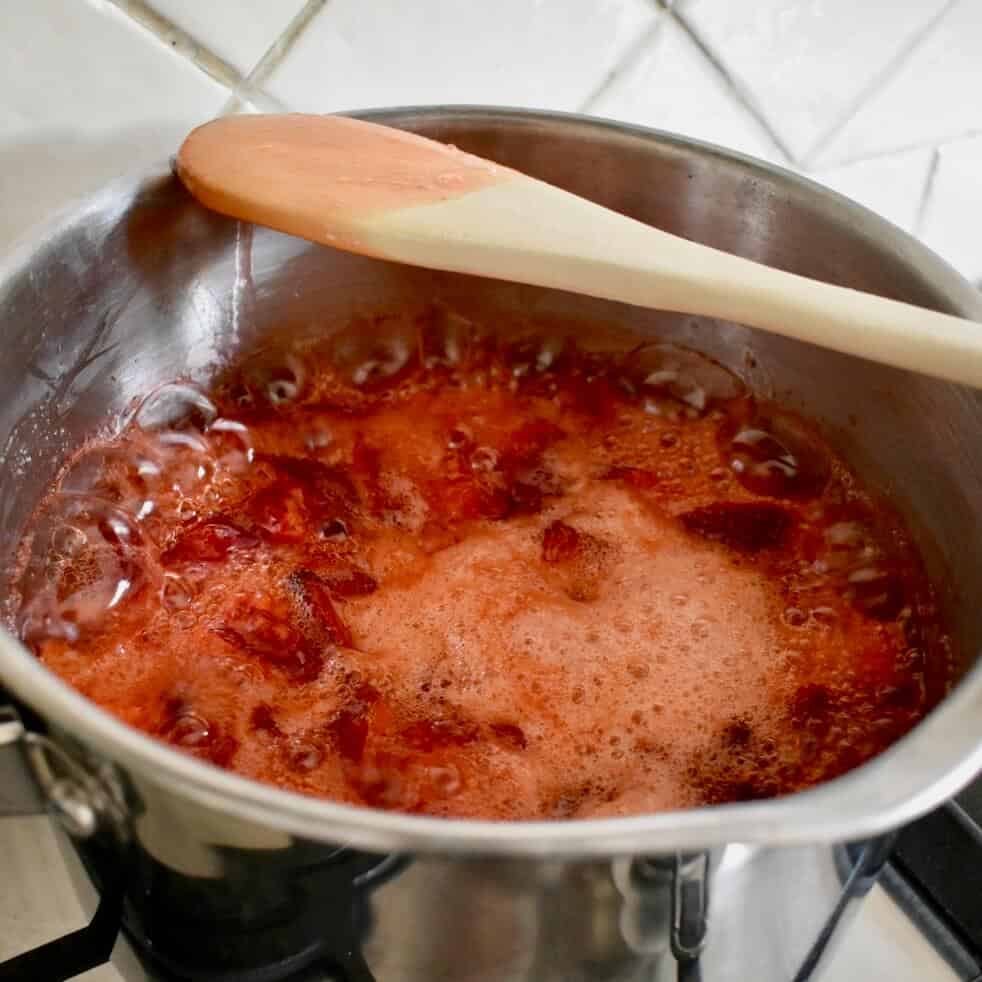 Storing your jam
Provided you use sterilised jars, the sugar in the jam will act as a preserver and there's no need to take any further steps.
Once sealed, general guidelines say your jam should last for one year on the shelf of your pantry.
Once opened, general guidelines say it will last for up to three months in the fridge.
Of course, shelf life will depend on many things like temperature and humidity. So always look out for signs that the jam may have spoiled before eating.
This recipe is so simple that you don't have to make huge batches at a time. I simple make up a batch and pop it straight into the fridge ready to eat.
One last thing to do: enjoy!
You've done it.
Enjoy the simple pleasure that is homemade strawberry jam.
(And keep scrolling for ingredient quantities and more detailed instructions.)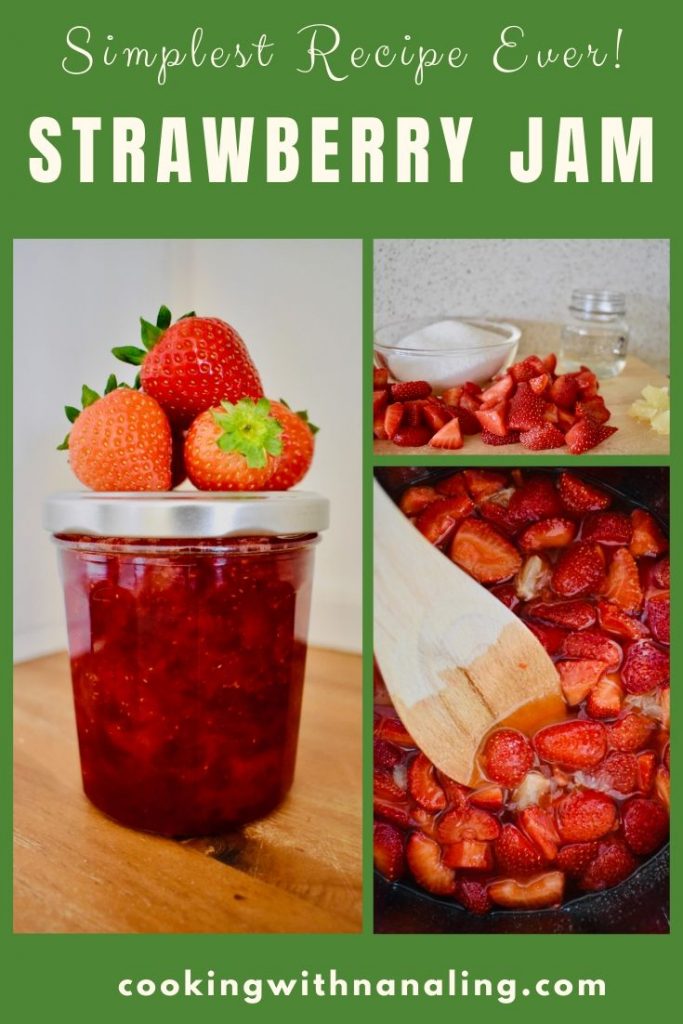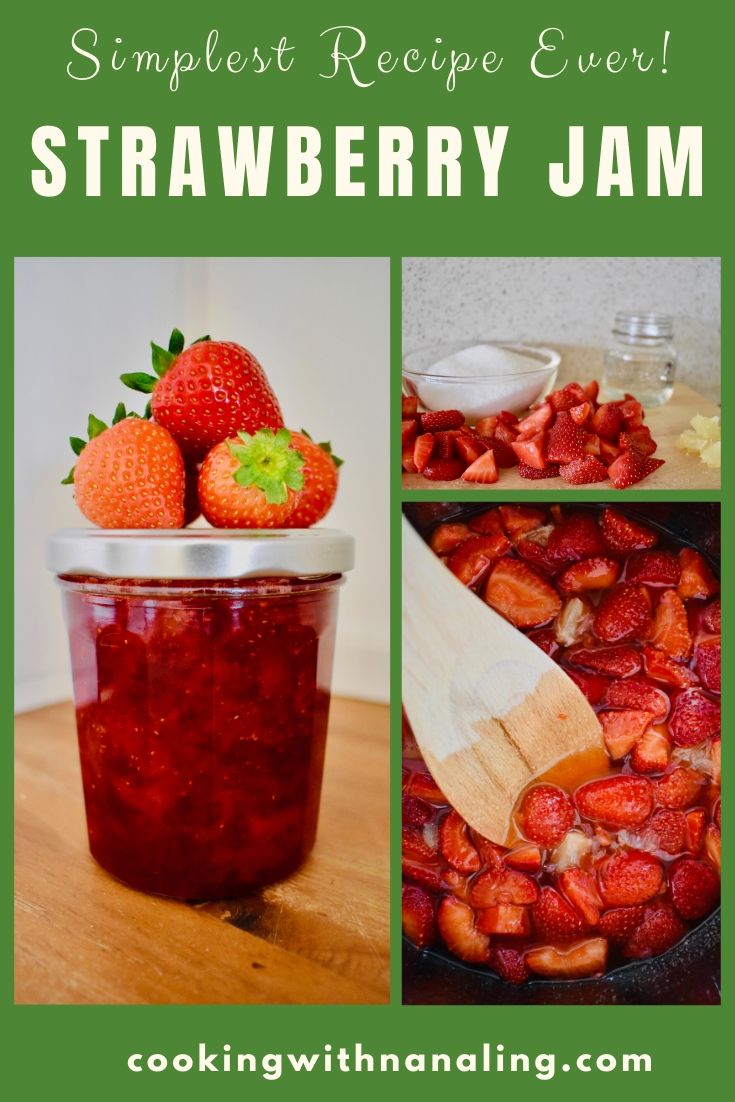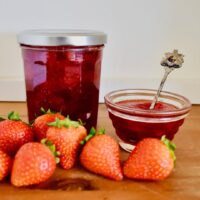 Simple Strawberry Jam
The easiest strawberry jam recipe on the web!
Print
Pin
Rate
Ingredients
250

grams

strawberries

(hulled and roughly chopped)

1/4

lemon

1

cup

jam setting sugar

1/2

cup

water
Instructions
Sterilise one medium jar (you can use the dishwasher and then allow to air dry if it's still a little wet.)

Place your strawberries (hulled and roughly chopped) into a medium saucepan (strawberries should be half the volume of the saucepan or less).

Add peeled, seeded and chopped lemon.

Add water and sugar.

Bring to the boil, stirring every now and then.

Adjust so the mixture is boiling at a medium pace, not furiously and not gently.

Allow to boil for 10 minutes, stirring occasionally.

Take off the heat and rest for a couple of minutes. Mash with a potato masher if the jam is too lumpy for your liking.

Pour into the jar and seal with a lid.

Store jam in fridge.
Nutrition
Calories:
862
kcal
|
Carbohydrates:
222
g
|
Protein:
2
g
|
Fat:
1
g
|
Saturated Fat:
1
g
|
Sodium:
11
mg
|
Potassium:
420
mg
|
Fiber:
6
g
|
Sugar:
213
g
|
Vitamin C:
161
mg
|
Calcium:
40
mg
|
Iron:
1
mg